Bronx Music Hall
WHEDco
A new music venue honoring the Bronx, the birthplace of Hip Hop.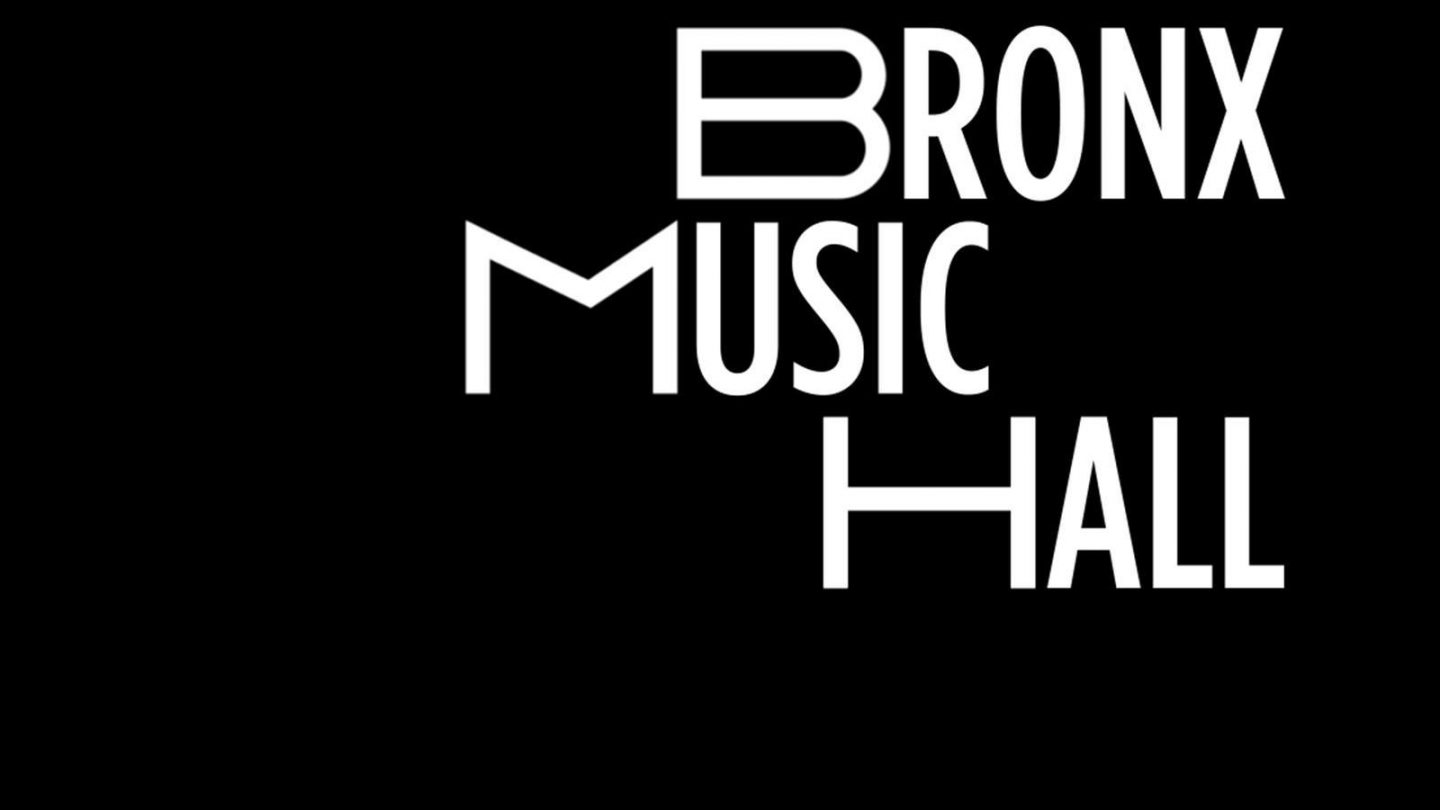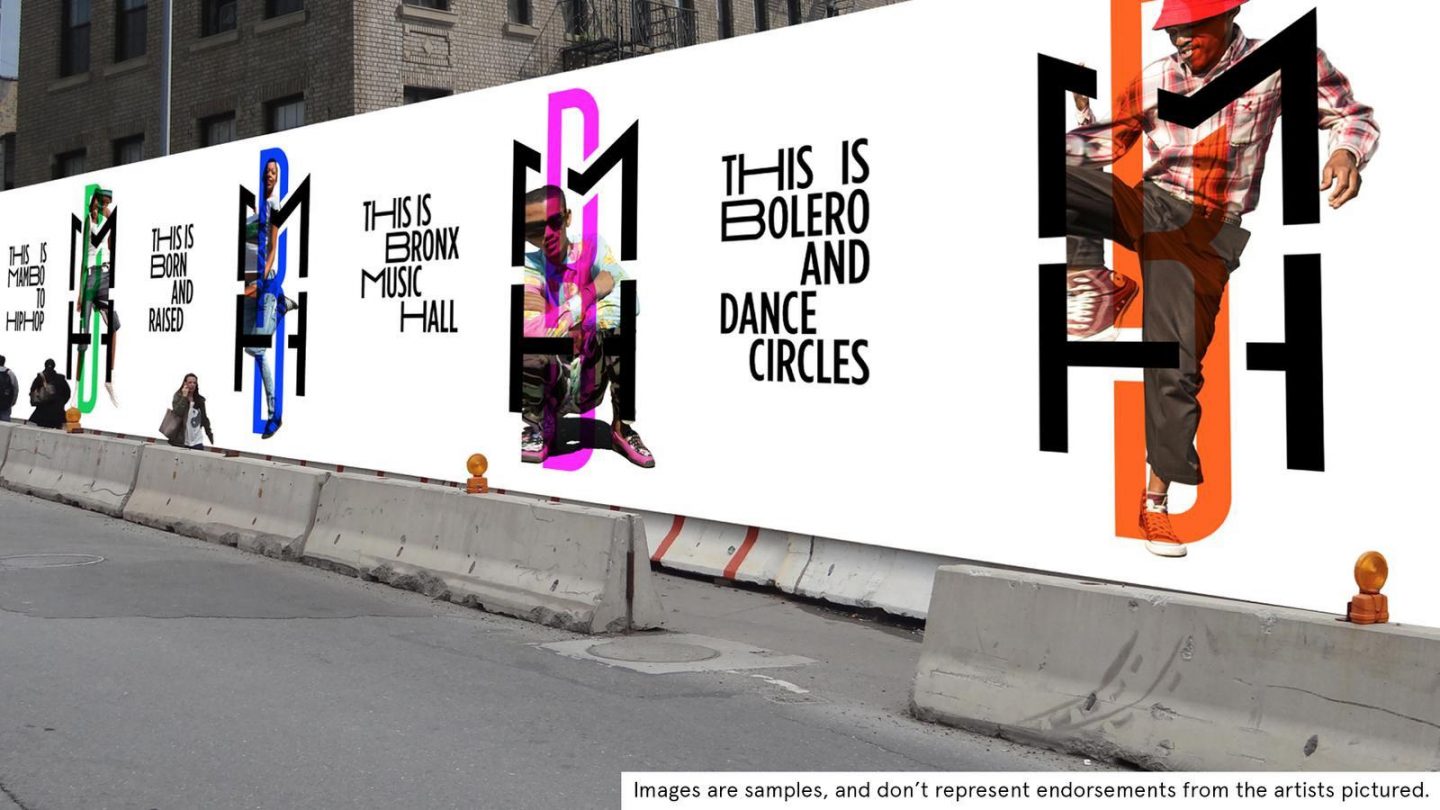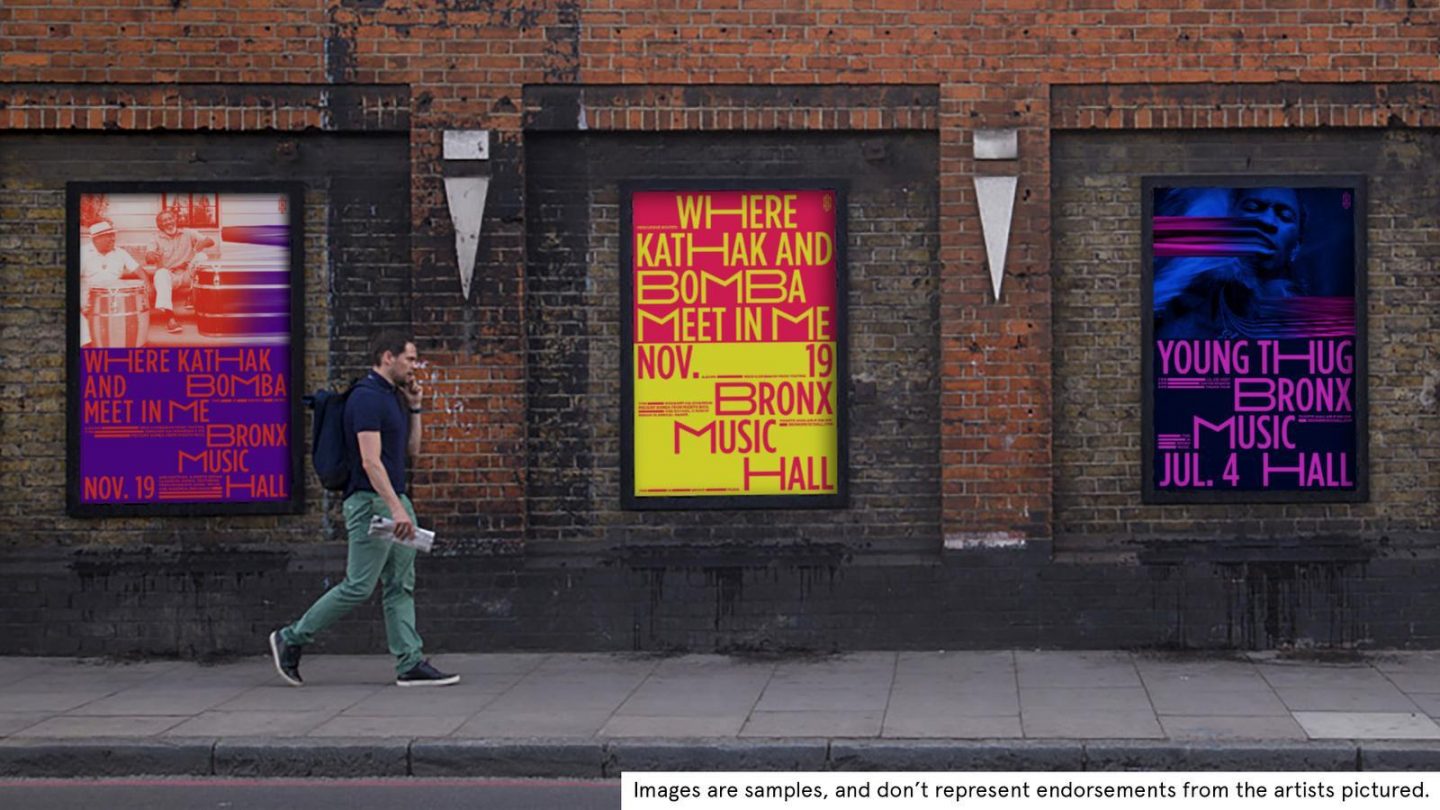 Overview
From Mambo to Jazz to Hip Hop, musical innovation has always been a fundamental part of Bronx culture. Inspired by that heritage, the Women's Housing and Economic Development Corporation (WHEDco), which has been a community anchor of the Bronx for over 25 years, is creating the Bronx Music Hall, a venue that will honor the unique cultural mixture the Bronx represents. The idea for the venue grew out of five years of free neighborhood music and dance events, incubated and curated by co- Artistic Directors Elena Martínez and Bobby Sanabria. Now, the Bronx Music Hall has broken ground and is under construction. To capture the spirit of the venue, WHEDco enlisted Local Projects to create a comprehensive brand and visual identity for the hall, which will host musical performances, community events, and educational programming.
Services
Visual Identity, Branding, Signage, Experience Design
The Details
A brand identity that pushes cultural limits, just like the Bronx
The Bronx Music Hall, part of the 426,000 square foot, $165M mixed-used Bronx Commons development (built by WHEDco in partnership with BFC Partners), needed a brand and visual identity built from the ground up. We established a set of design guidelines that recognized the Bronx's history as a musical pioneer and cultural melting pot. Our designs embraced that identity, with ideas that put the community at the heart of the new performance space.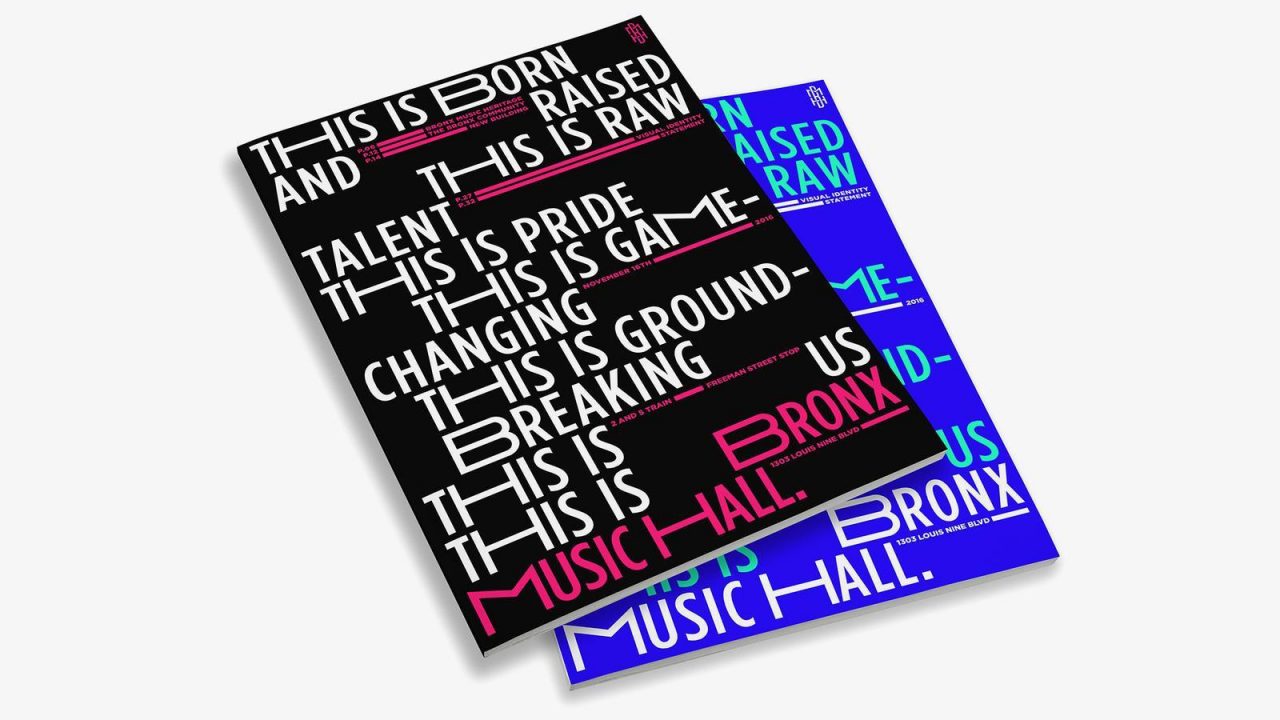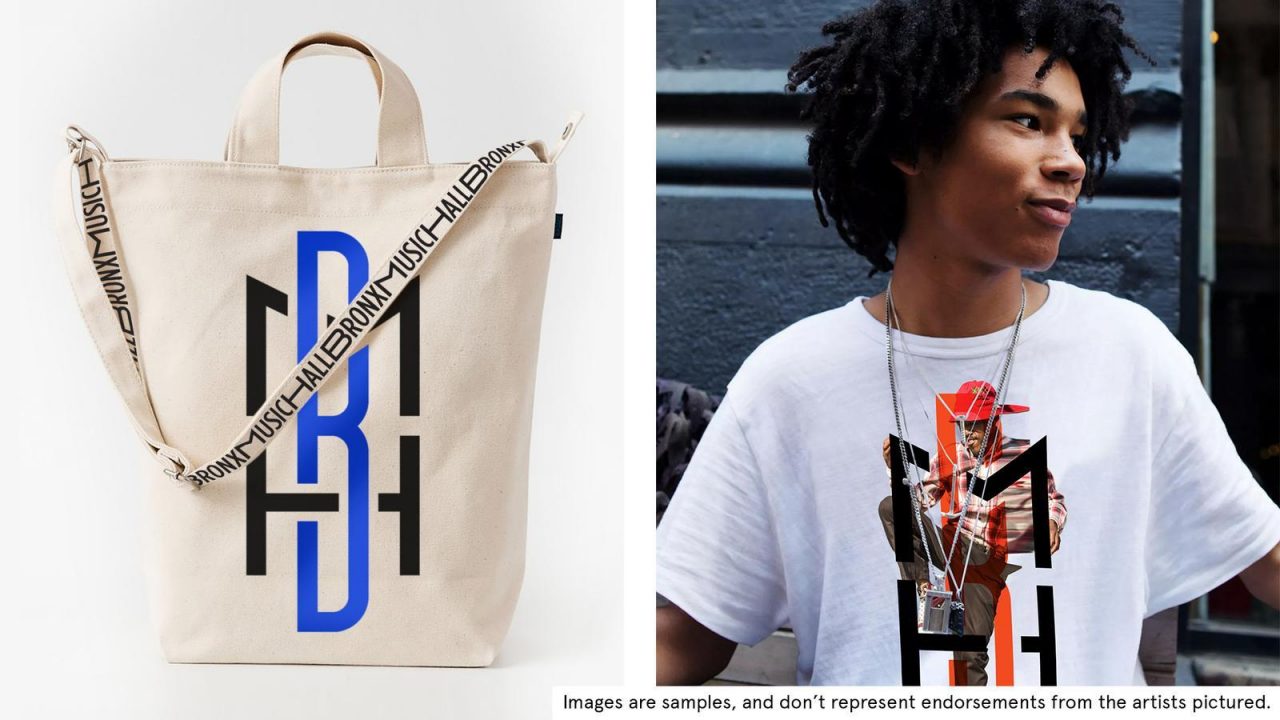 An identity based on design principles
The BMH needed a typeface that matched the musicality and rhythm of the Bronx. The narrow lettering of our chosen font, set off by a deliberately widened B,M, and H, draws focus to the contrast and organic creativity of both the borough and the spirit of the Bronx Music Hall itself.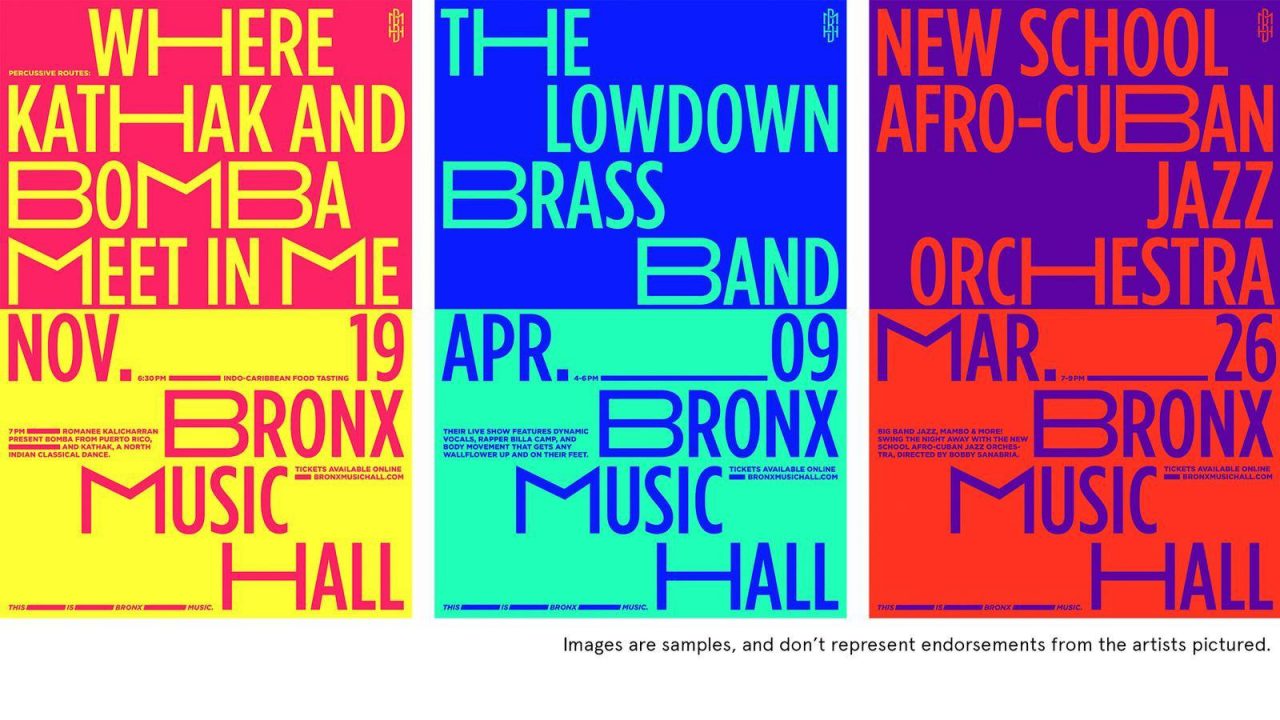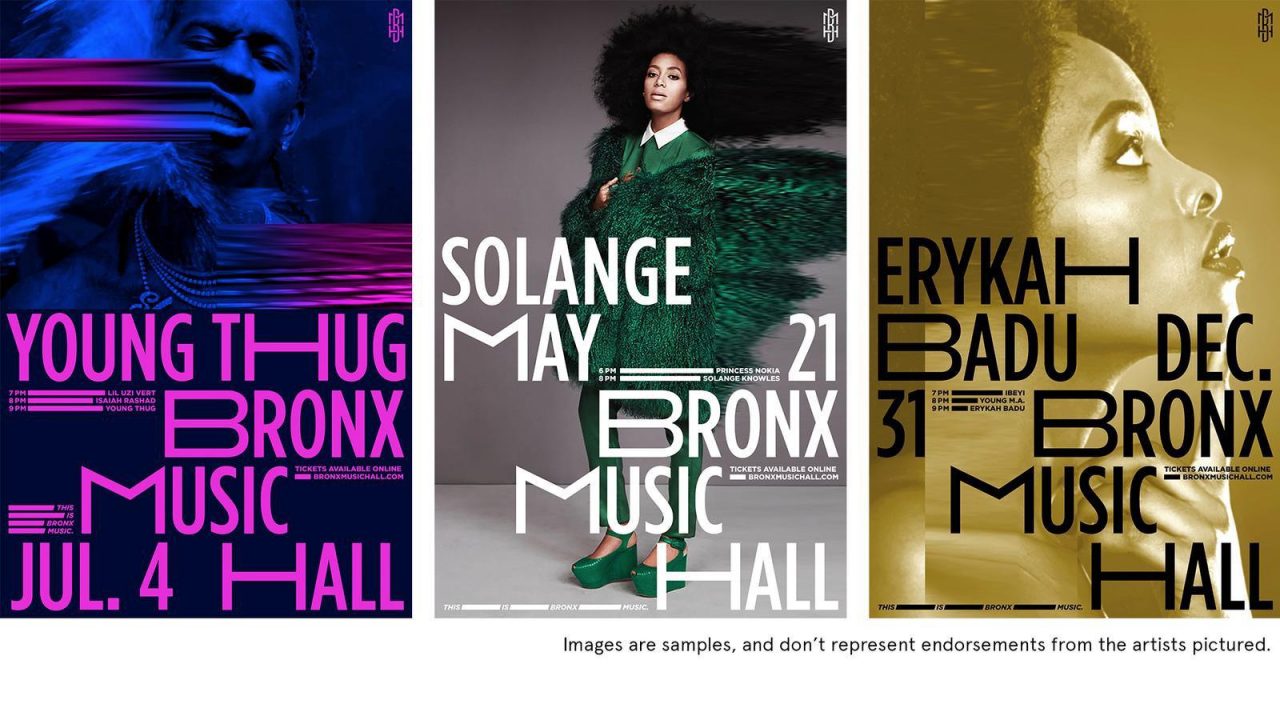 A flexible identity across media
We demonstrated how our brand identity might look across a range of potential media, from hypothetical billboards to poster designs for real upcoming concerts at the venue.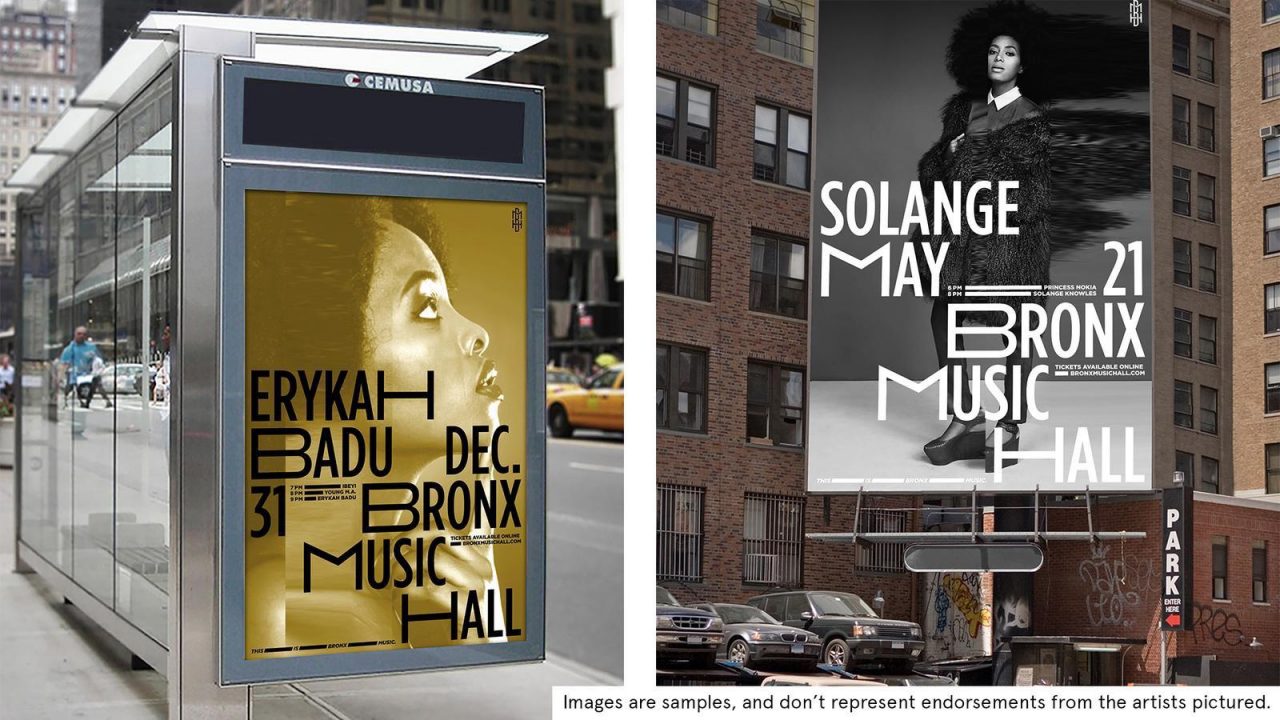 A narrative for both interior and exterior spaces
We also visualized how the exterior and interior of the Bronx Music Hall will look once construction is complete. Our exterior design features key figures from Bronx music history, and a wraparound trim sporting the Bronx Music Hall logo.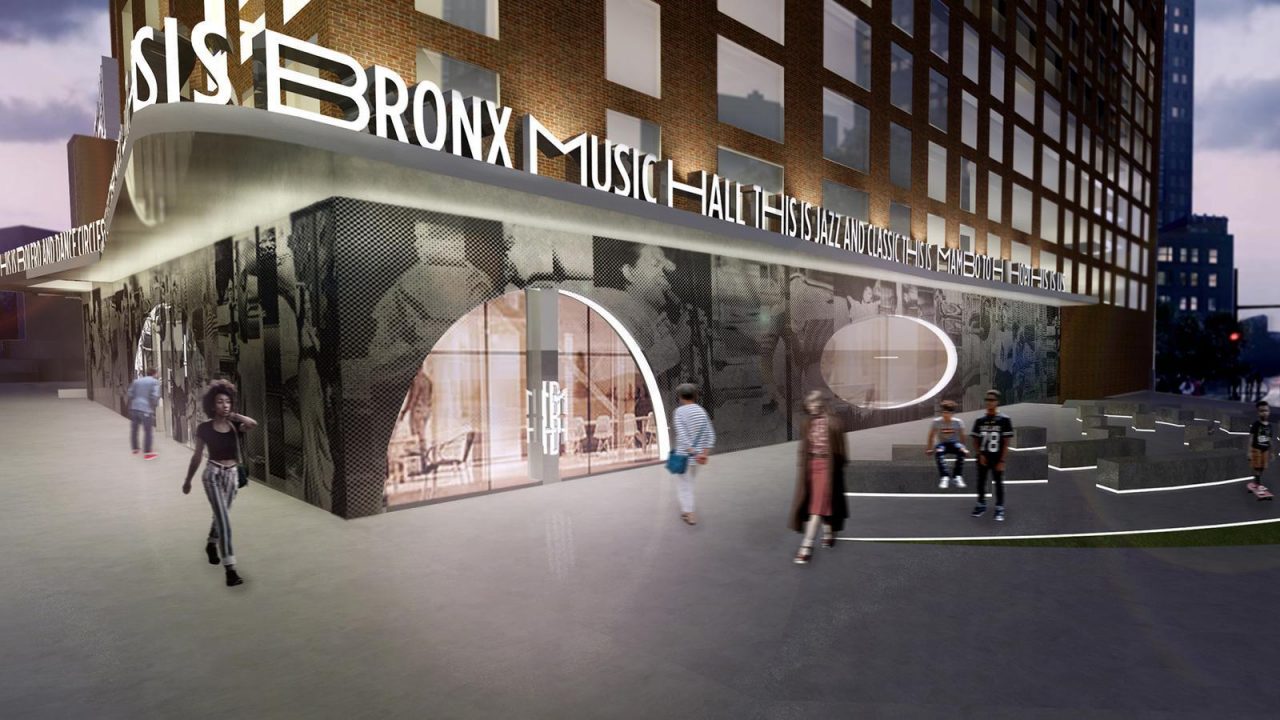 An invitation to the community
Our interior design builds on themes from the exterior, as well as introducing a scrolling text display pictured underneath the stage, which would broadcast messages ranging from the expressionistic (lyrics from performing artists) to the practical (dates and times of upcoming events).