We are a multidisciplinary team of designers, producers, animators, creative technologists, content strategists, and physical designers. Join us.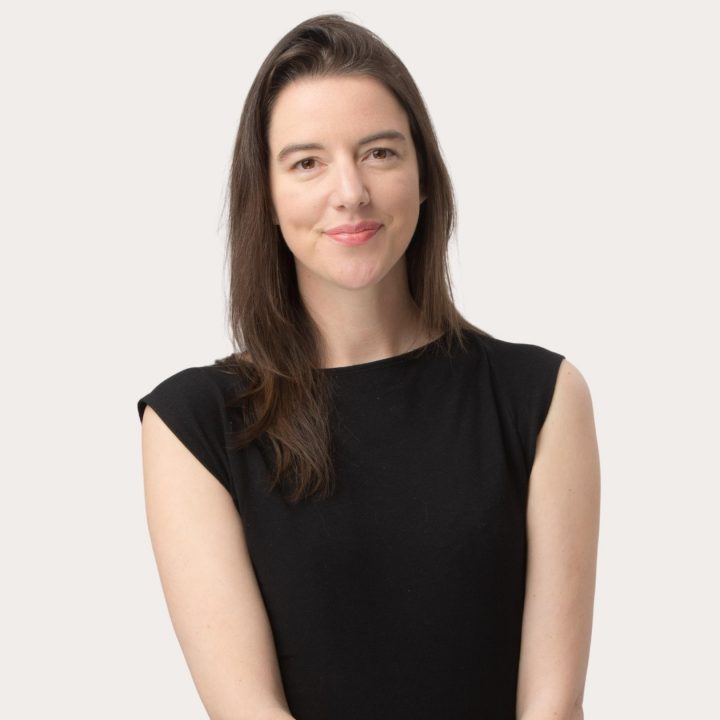 Whitney Rutter
Chief Executive Officer
Whitney Rutter is the CEO of Local Projects. Whitney has extensive experience in the intersection of art, culture, and technology having held multiple leadership roles in the experience industry. Joining LP in 2017, she held previous positions as the Managing Director & Director of New Business. In addition to her work at LP, she is an active Board Member of ArtTable, a non-profit professional organization dedicated to the women's leadership in the Visual Arts. Whitney holds a BA from the University of North Carolina at Chapel Hill and a MA from the Graduate Center.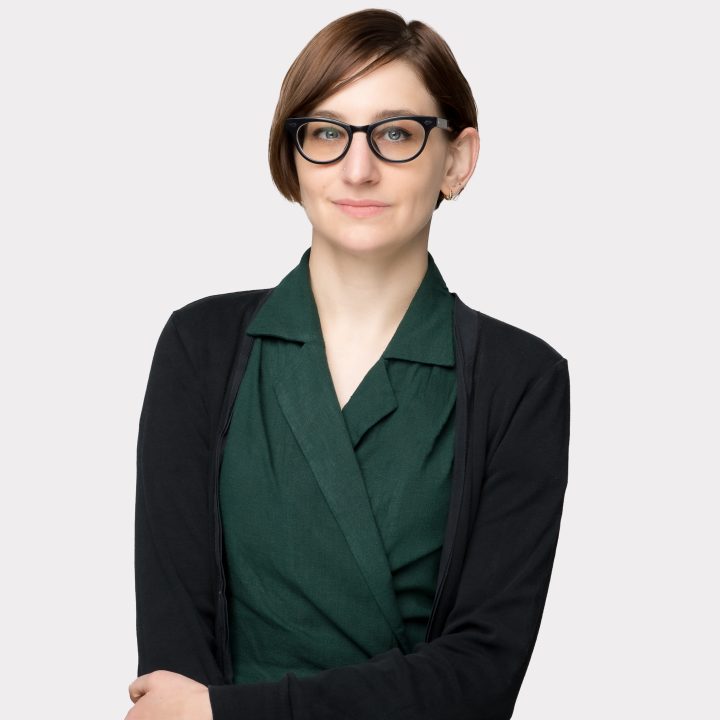 Sam Wellbrock
Chief Operating Officer
Sam Wellbrock is Chief Operating Officer, responsible for ensuring optimal efficiency and quality across all projects through process and communication. Prior to Local Projects, Sam spent her career working across digital and physical spaces to create human-centered experiences that are rooted in technical stability and design integrity. She has worked on products and experiences for Gagosian Gallery, Sonos, Sweetgreen, Comcast, Royal Caribbean, Vice Magazine, and NY Bike Share.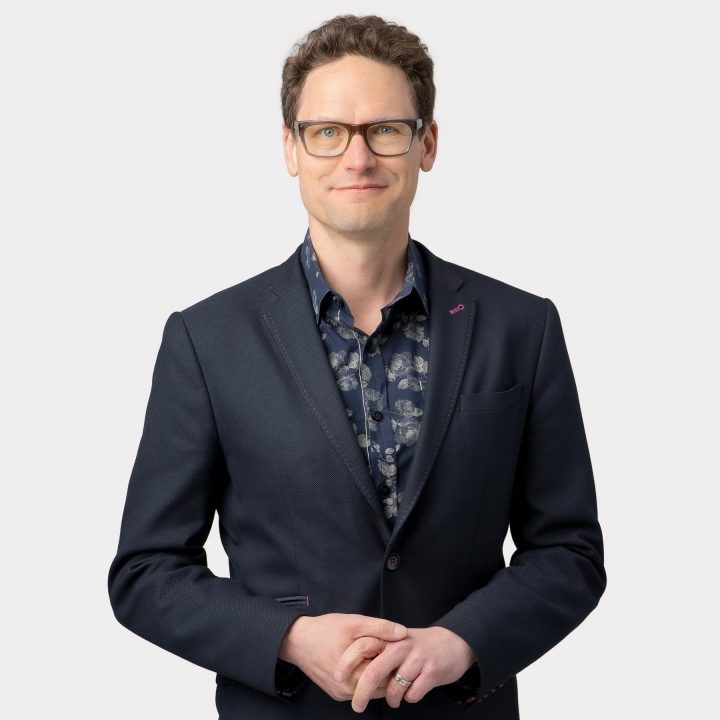 Jake Barton
Founder and Chief Creative Officer
Jake Barton is Founder and Chief Creative Officer of Local Projects, an experience and exhibit design firm that creates groundbreaking experiences. Credits include landmark projects like the National September 11 Memorial & Museum, the London Mithraeum, the Cooper Hewitt Smithsonian Design Museum, and the Cleveland Museum of Art. Local Projects has won every major award, including the National Design Awards and Cannes Lions, for work that focuses on civil rights (Legacy Museum & Greenwood Rising with the 1921 Tulsa Race Massacre Centennial Commission), sustainability (Fashion for Good Experience), storytelling (StoryCorps & The New York Times) and education (Planet Word Museum of Language Arts, the first voice-activated museum of language). Jake's TED Talk has over one million views and he is on Fast Company Magazine's list of top fifty designers.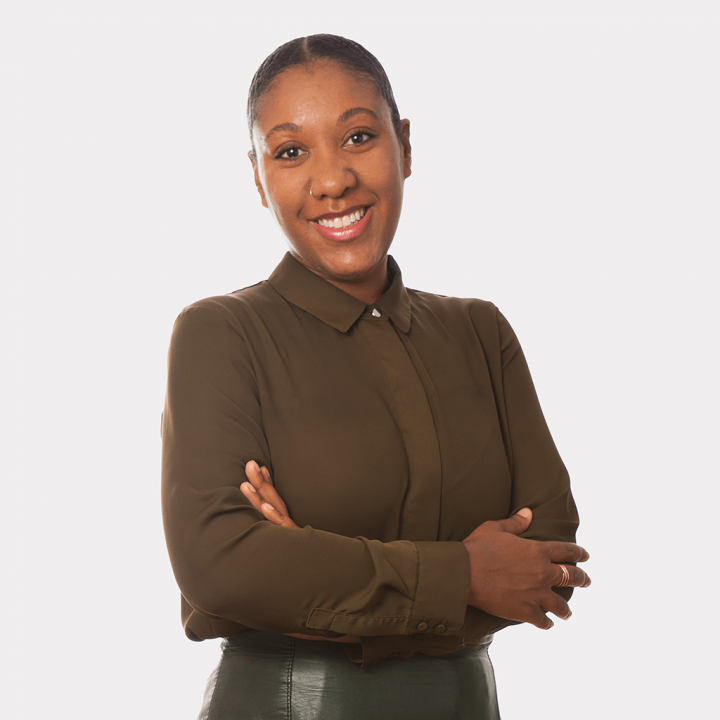 L'Rai Arthur-Mensah
Project Director
L'Rai Arthur-Mensah is a Project Director with Local Projects. Credits include The Legacy Museum in Montgomery, Alabama, The Fashion For Good Experience in Amsterdam, Netherlands and The Greenwood Rising Museum in Tulsa, OK slated to open in 2021. Prior to joining Local Projects L'Rai worked as a lead on projects ranging from implementing mixed reality experiences at the Superbowl to creating an online digital version of Kara Walker's Sugar Baby with Creative Time. L'Rai holds a B.S.E in Industrial and Operations Engineering from the University of Michigan.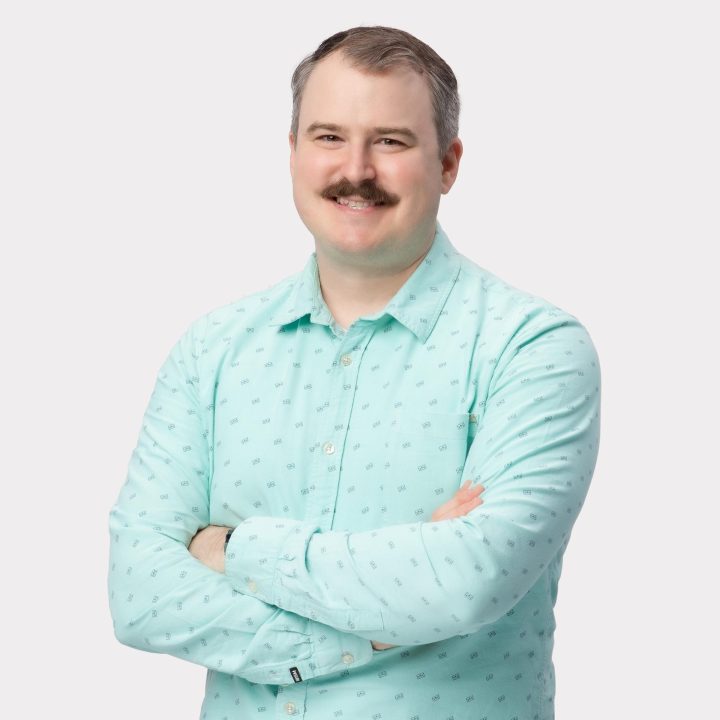 Michael Allison
Director of Creative Technology
As Director of Creative Technology at Local Projects, Michael Allison is dedicated to bringing the studio's creative and design work to life, directing both user experience design and software engineering. Michael spent his early career as a Creative Technologist and Interaction Designer building experiential activations and immersive experiences alongside New York-based studios for brands like Intel, IBM, AT&T, and Samsung. Michael later moved on to software engineering, building SaaS products and Depthkit Volumetric Video tools as a Sr. Software Engineer at Scatter. During this time, he was nominated for an Emmy for his technical direction on VR storytelling projects. Before joining Local Projects, he designed curriculum for and taught XR immersive storytelling at New York University Abu Dhabi. Michael holds a Master of Professional Studies degree from the NYU Interactive Telecommunications Program, and a Bachelors of Science from USC.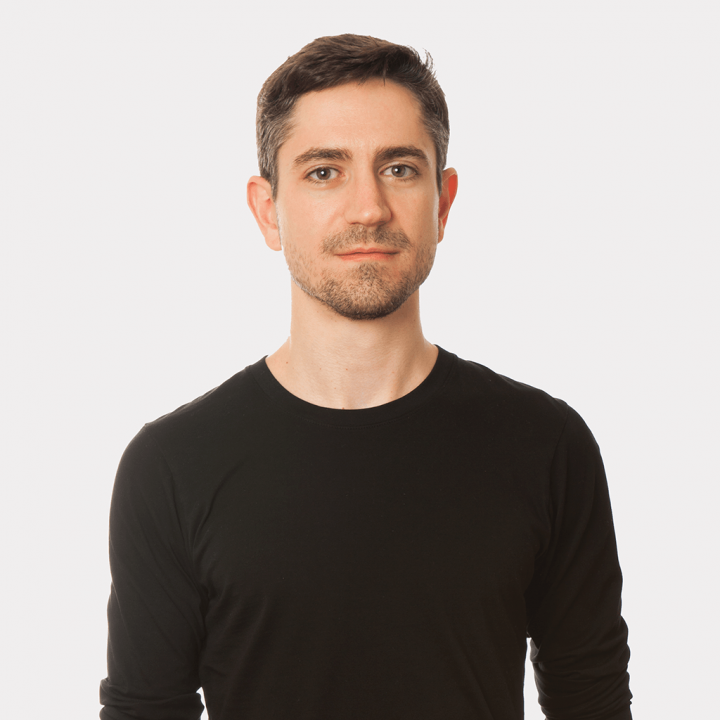 Eric Mika
Creative Director and Director of Creative Technology
As Creative Director he focuses on designing intuitive and tangible interfaces around complex subjects. His recent projects include interactive installations for the The Cleveland Museum of Art, the Noticing Tools suite of learning apps for the New York Hall of Science, and the Body Metrics and BioDesign Studio permanent exhibitions at the Tech Museum of Innovation. Prior to joining Local Projects, Eric co-founded Plural Design in Chicago and developed interactive installations for a range of clients and contexts, including Eyebeam, Wired, and artist Anthony McCall. Work from his independent practice has been exhibited at the Anthology Film Archives, the Hyde Park Art Center, 319 Scholes, Flux Factory, and Palais Kabelwerk in Vienna. Eric holds an MPS from NYU's Interactive Telecommunications Program and a BS from Northwestern.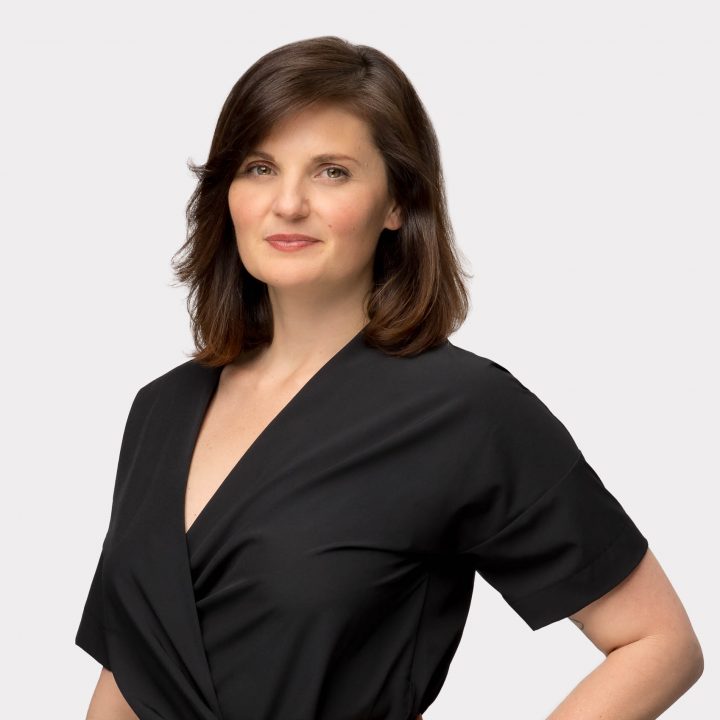 Amelia Falco
Creative Director
Amelia Falco leads projects as a Creative Director, with a focus on experiential retail. Prior to joining LP, she led creative on large retail, brand and experiential projects, including the Adidas 5th Avenue flagship store in New York City and Beijing, NBA Flagship Store, Nintendo Flagship renovation, and the Brookfield Luminaries installation at Brookfield Place. Amelia is a registered Architect in both Arizona and New York, and holds NCARB and LEED BD+C certifications. She holds a Bachelor of Architecture from the University of Arizona, where she was the recipient of the Kirby Lockard Scholarship.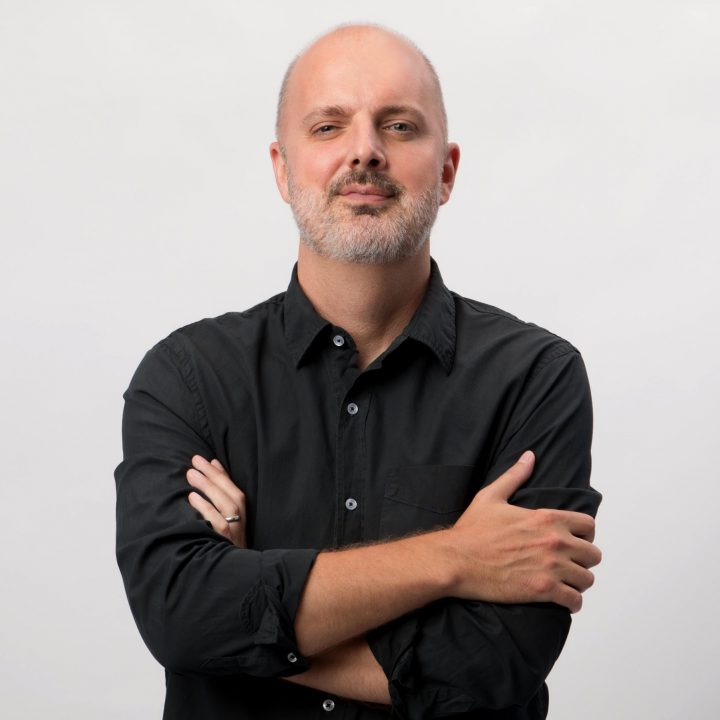 Stephen Baker
Creative Director
Stephen Baker is a creative director and designer focusing on experiential design spanning architecture, interaction design, and emerging technology. Prior to joining Local Projects, Stephen developed an immersive mixed-reality pavilion for the Tokyo Olympics, a large, building-scale artwork for the San Fransisco Symphony, a suite of live data visualization artworks for IBM's headquarters, and a large-scale interactive visualization on Neuroscience for Columbia University. Stephen holds an MFA from Parsons School of Design in New York, and a BFA from the University of Michigan.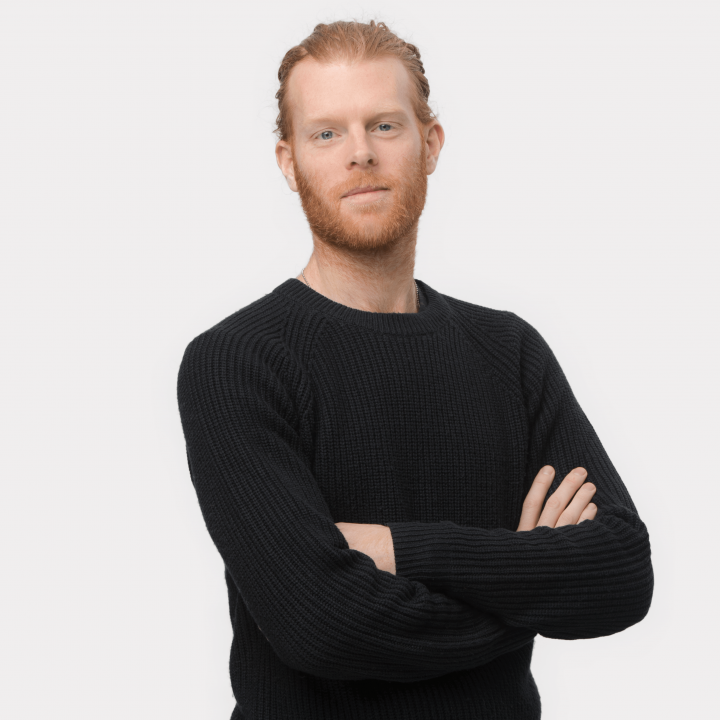 Nathan Adkisson
Creative Director
Nathan Adkisson has developed strategy for a wide range of cultural institutions, including the Cleveland Museum of Art, the American Museum of Natural History and ARoS Art Museum in Aarhus, Denmark. He has also led a number of branding and retail projects, including Target Open House, a permanent concept store for the Internet of Things in downtown San Francisco. Before joining Local Projects, Nathan was a senior strategist at Big Spaceship, where he led creative and strategic initiatives for Crayola, Chobani, Belvedere, Google, Samsung, Sonos, Purina, AOL, and Fiji Water. Before entering the design world, Nathan was a reporter for a variety of newspapers and magazines. He holds a BS in Journalism from Northwestern University.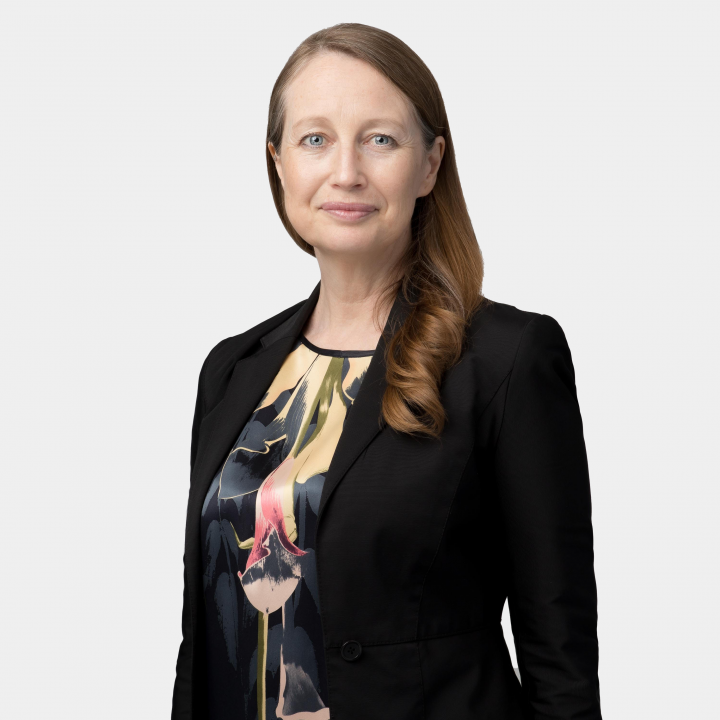 Amanda White
Director of Content
With 16 years' experience in leading content development for design, Amanda brings an unmatched depth and breadth of experience to her role as Director of LP's Content Development department, where she manages department-wide needs and initiatives. Before joining LP, Amanda worked with the United Nations, the Woods Hole Oceanographic Institution, and crafted strategic messaging and storytelling for a broad range of other projects and clients. Her expertise is in the combination of inspirational team leadership, lateral thinking, strategic planning, and creative methodologies that she brings to all projects, transforming concepts into impactful experiences for user engagement.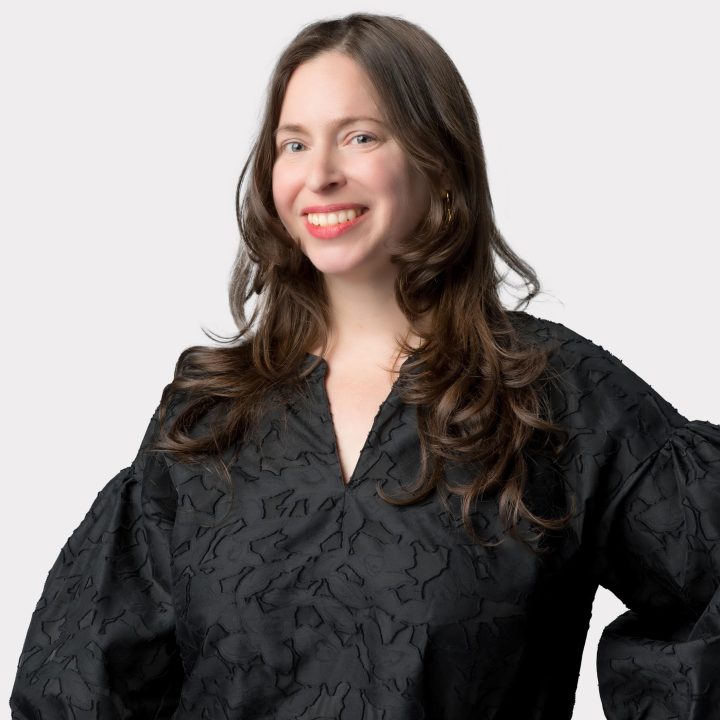 Naomi Seixas
Project Director
Naomi brings fifteen years of experience leading interdisciplinary teams and international clients towards the design of outstanding cultural experiences. As a Project Director, she works closely with clients to chart a path forward using her keen sense of priorities and process, often through multi-year engagements. Her recent clients include the Guggenheim Bilbao, Time Inc., L'Oreal, Tower of David Museum, Planet Word Museum of Language, Denver Museum of Nature and Science, Faith and Liberty Discovery Center, and Theodore Roosevelt Presidential Library. Prior to joining Local Projects, Naomi was a project manager, content developer, and media producer with Ralph Appelbaum Associates, NY Projects, AldrichPears Associates, and The Battery Conservancy, among others. She holds an MS in City and Regional Planning, a MPS in Arts and Cultural Management from Pratt Institute, and a BA in Humanistic Studies from McGill University.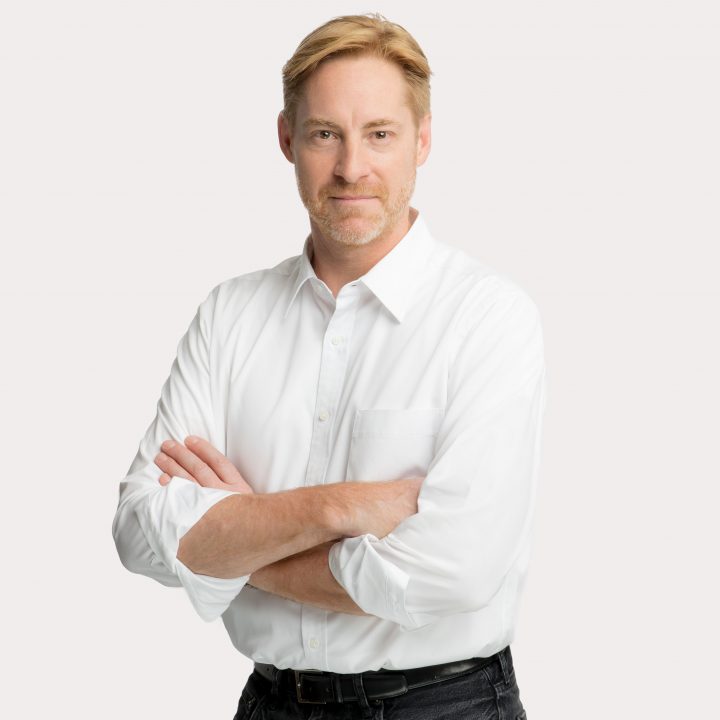 Brook Anderson
Project Director, Physical Design
Brook Anderson has been in the museum design world for over two decades, with experience as an exhibit designer, project director, and professor of narrative-driven design. Before coming to Local Projects, Brook served as a Project Director at Ralph Appelbaum Associates for 15 years, where he worked on projects ranging in topic, scope, and scale; from branded environments, international traveling shows, and permanent museum exhibitions. Some highlight completed projects include the Samsung d'light (Seoul, Korea), The Mobiglobe for the Volkswagon Autostadt (Wolfsburg, Germany); Earth Matters: Land as Material and Metaphor in the Arts of Africa, Smithsonian National Museum of African Art; (Washington, DC); The Habitat Museum and Remembrance Museum at Al-Shaheed Park (Kuwait City, Kuwait); and the Nordic Museum (Seattle, WA). At Local Projects, he is currently leading work for a variety of projects in Australia, including the Hyde Park Barracks Museum and the National Museum of Australia.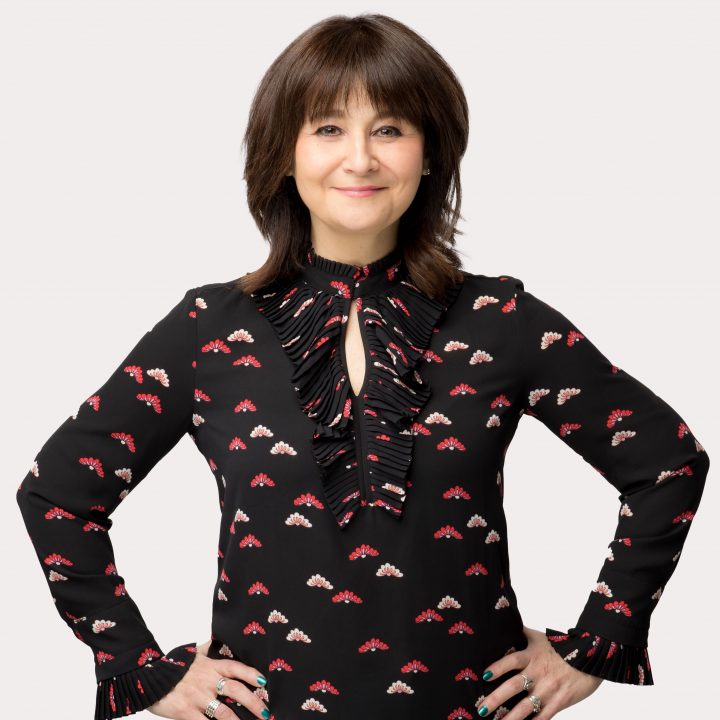 Louise Storelli
Head of People and Culture
As Head of People and Culture at Local Projects, Louise Storelli supports operational structure and promotes culture and team growth as well as employer brand development. She has a passion for cultivating highly collaborative work environments. Her goal is for these to inspire creativity and engagement while supporting business objectives. Louise came to Local Projects with over 20 years of experience leading multidisciplinary teams in content creation across film, television, web and built environments. International brands include Disney, Hewlett-Packard, Samsung, Pfizer, Morgan Stanley, Toyota, Chanel, and The 9/11 Museum and Memorial Foundation, among others.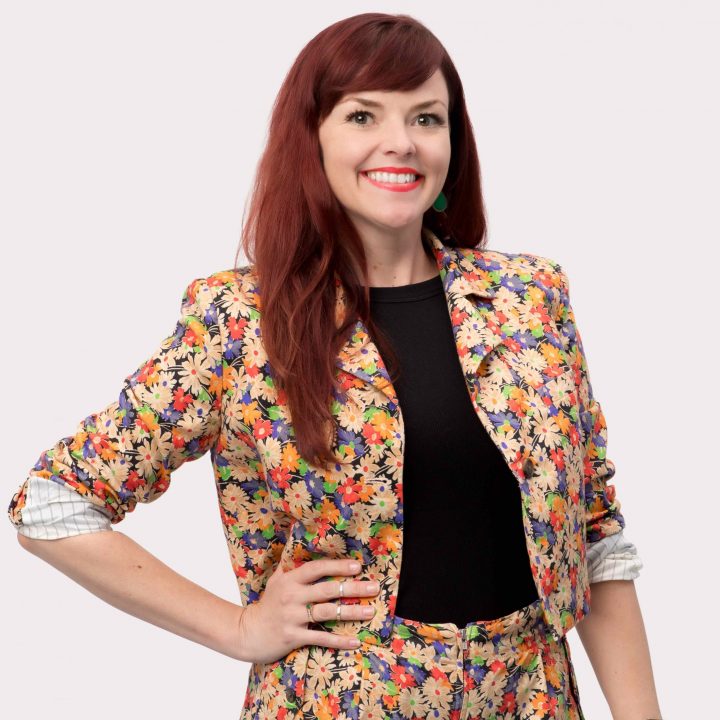 Keeli Shaw
Executive Account Director
Keeli Shaw serves as an Executive Account Director at Local Projects. During her time at LP, Keeli has produced interactive projects ranging in scale from mobile applications to interactive multi-touch micro-tile walls. She has overseen the design and development of projects including the BioDesign Studio (March 2016) and Body Metrics exhibit (February 2015) at the San Jose Tech Museum of Innovation, City Pulse at the One World Observatory, the student center media wall at Case Western Reserve University, Urbanology at the BMW/Guggenheim Lab, the Stone Barns iOS application, the Gallery One suite of interactive media and mobile application ArtLens for the Cleveland Museum of Art, and other large scale interactives around the world, from Cincinnati, OH to Geneva, Switzerland.
Ben Millstein
Marketing Director
Ben leads communications and marketing for Local Projects, including the development of thought leadership campaigns and other marketing programs. In addition, he manages the studio newsletter, social channels, website, and events, as well as produces documentation for all current studio projects. Before Local Projects, Ben worked as an account executive at the Chicago-based digital agency Doejo, and as a marketing copywriter for MakerBot 3D printers. Ben received his BA in Communications with a concentration in film and integrated marketing, and a minor in East Asian Studies from Northwestern University.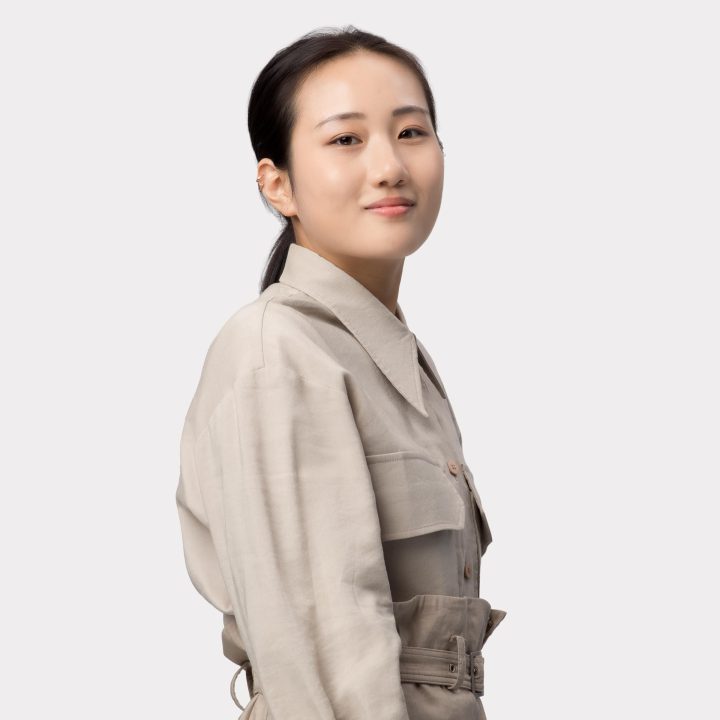 Victoria Baik
Project Manager
Victoria Baik is a project manager at Local Projects, driving immersive storytelling through technology and innovation. Previously she was a producer responsible for interactive experiences for galleries in Korea and U.S. Victoria received her MPS from NYU ITP. She has been exploring the potential of game engines and blending virtual and reality.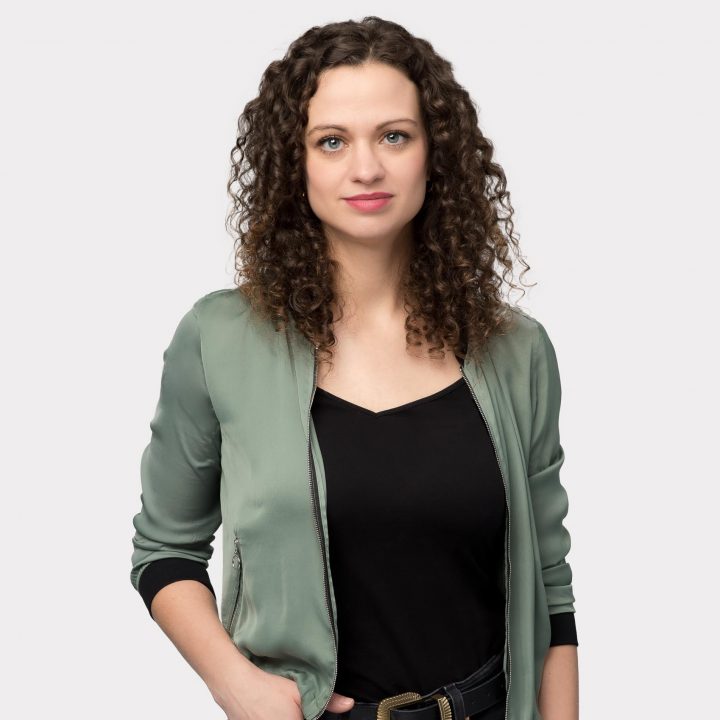 Caroline Blockus
Content Developer
Caroline Bernadette Blockus is a Content Developer, using storytelling and creative strategies to transform complex ideas and messaging into imaginative experiences for all people. Caroline is passionate about art and culture and always curious about exploring new approaches to visitor engagement. Before Local Projects, Caroline worked as an Interpretive Planner for the United Nations, and as Editor-in-Chief and New York Correspondent for She Performs Global. She attended the University of Westminster, London, where she received a MA in Museums, Galleries, and Contemporary Culture.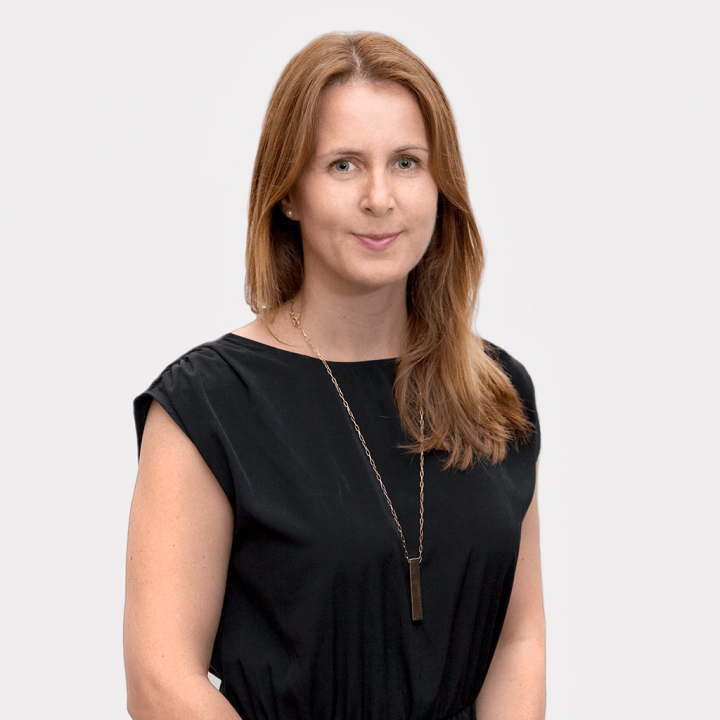 Nina Boesch
Interaction Design Director
Nina Boesch brings 15 years of international work experience to her work at Local Projects. Nina focuses on UX and UI design for interactive media experiences such as large-scale media walls, touch-screen tables and kiosks, mobile apps, etc. Prior to joining Local Projects, Nina worked at Pentagram and Ralph Appelbaum Associates. She holds a BFA with honors in Graphic Design from Rhode Island School of Design.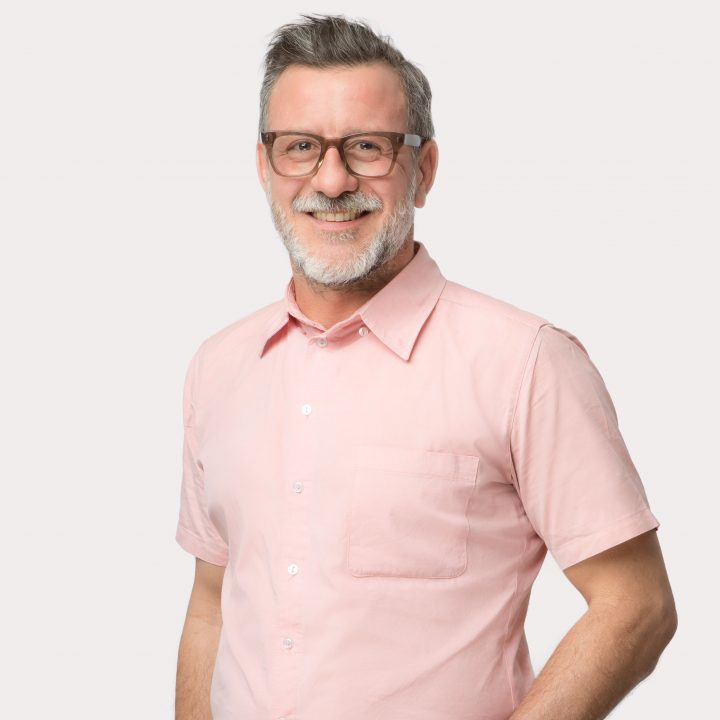 Harry Borrelli
Interaction Design Director
Harry is an award-winning experience designer and an Interaction Design Director at Local Projects. Harry has worked in the fascinating intersection of art, science, and technology for well over a decade. His work has taught, inspired, and delighted audiences all over the world in permanent and traveling exhibitions for organizations like the Solomon R. Guggenheim Museum and the American Museum of Natural History (AMNH).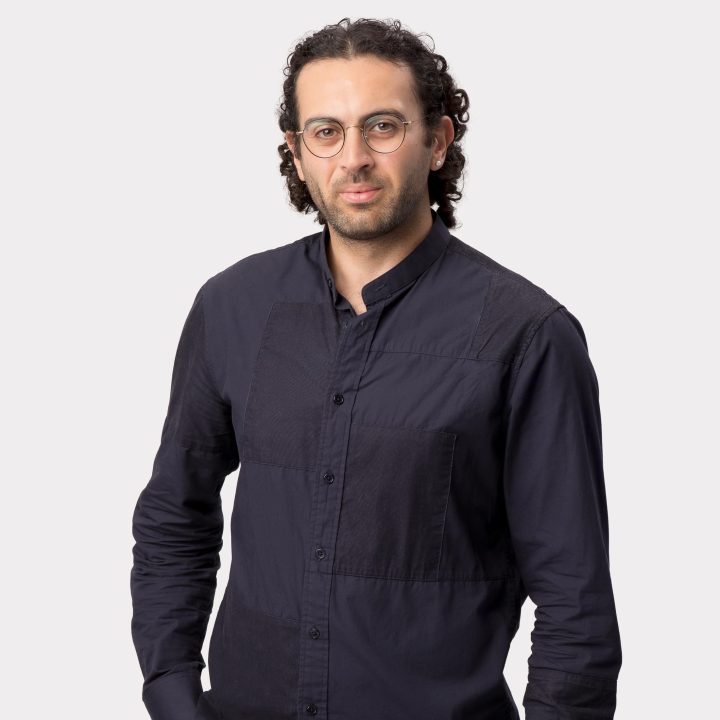 Malek Bsat
Senior Visual Experience Designer
Malek brings stories to life through close cross-disciplinary collaboration and a human-centered design approach. Before LP, Malek worked on exhibition projects including Buhais Geology Park, The Ohio State University Wexner Medical Center, ILMI A World of Discovery and Innovation, and the Natural History Museum Abu Dhabi. Prior to exhibition design, Malek collaborated with fashion brands on launching campaigns through branding, photography, print, and digital media. Malek attended the Shillington School of Graphic Design in NYC.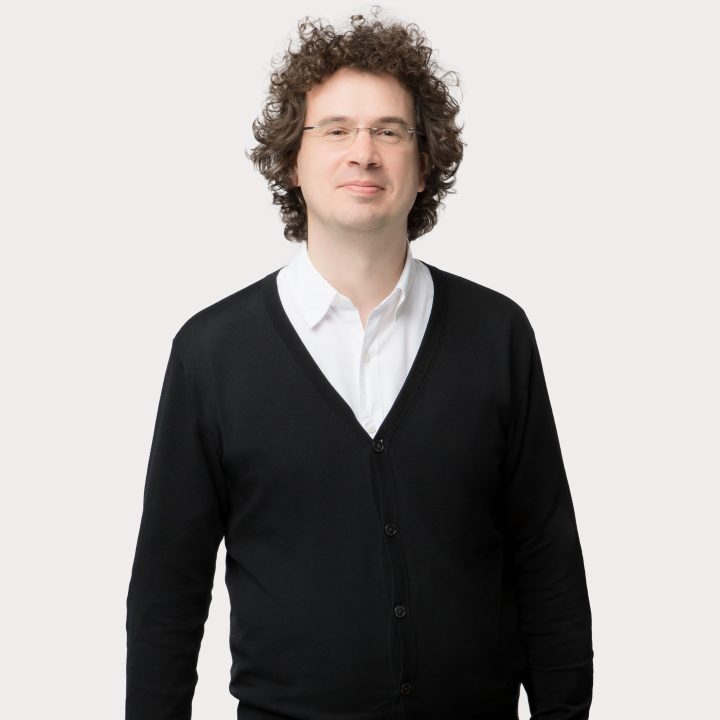 Adrian Castineira
Physical Design Director
Adrian is a Physical Design Director at Local Projects, focusing on shaping and helping to materialize environments that bring stories alive. As an exhibit designer, Adrian has previously led the design and production of permanent and temporary exhibitions for institutions including the National Museum of African American History and Culture in Washington DC, the Jewish Museum and Tolerance Center in Moscow, Russia or the Royal Alberta Museum in Edmonton, Canada. As an architect, Adrian has worked in Madrid, Paris and New York for multiple studios, including Lacaton & Vassal and Andrew Berman Architect. He holds a Master in Architecture and professional license from ETSAM in Madrid, as well as an MS in Advanced Architectural Design from Columbia University in New York.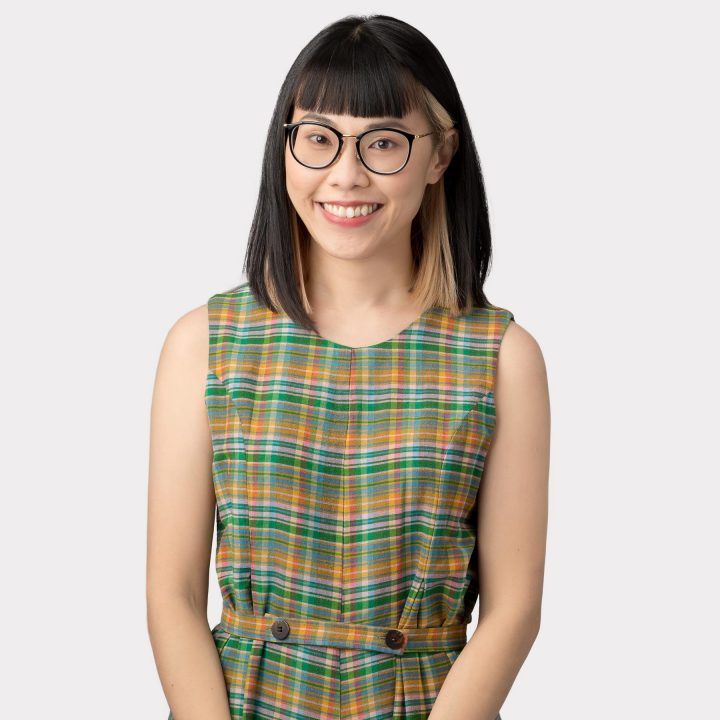 Cindy Chang
Senior Physical Designer
Cindy Chang is a Senior Physical Designer at Local Projects. She is deeply inspired by museums and strives to shape spaces that stimulate the public's curiosity and desire for action. Prior to joining Local Projects, Cindy contributed to projects including the Obama Presidential Center in Chicago, Illinois, the Freedom Rides Museum in Montgomery, Alabama, and marketing suites for Brookfield Properties in Manhattan. Cindy holds her Master's in Interior Design at Pratt Institute, and is a native Mandarin speaker.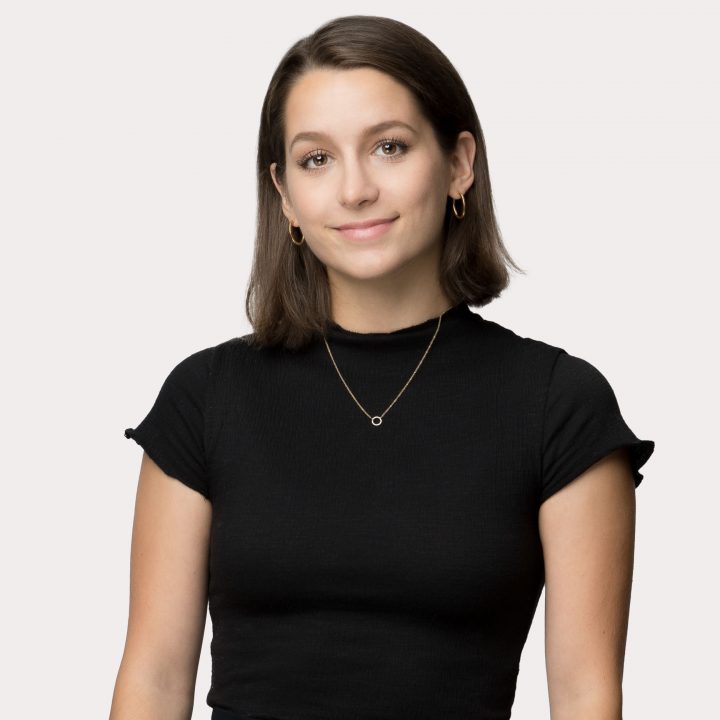 Olivia Crosby
Senior Visual Experience Designer
Olivia Crosby is a designer and maker on the Visual Experience Design team. At Local Projects, she is focused on creating visual systems with an empathic and human-centered approach to interaction design. She previously worked at Zeno Group, where she designed for SiriusXM, Virgin Voyages, and Timex. Olivia received her BFA in Graphic Design from the University of Connecticut.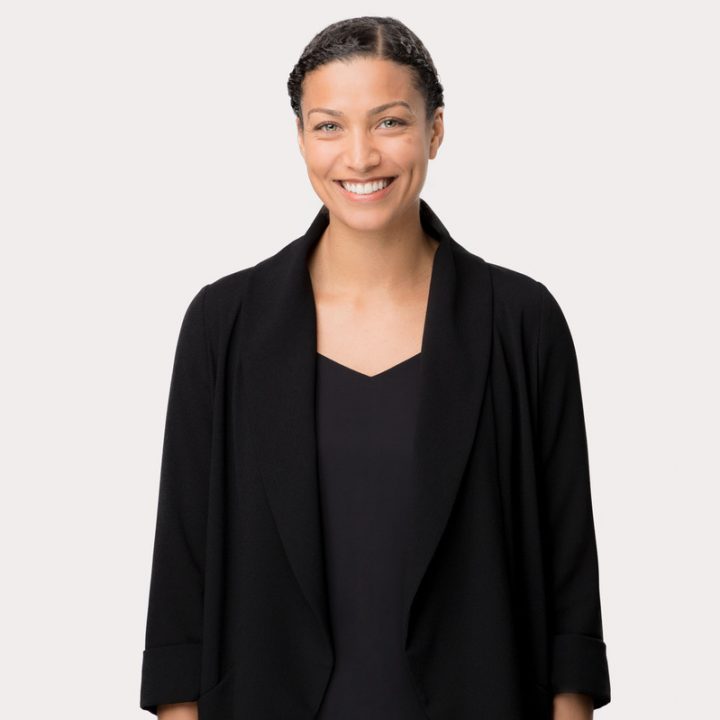 Delia Denson
Project Manager
Delia is a project manager focusing on media and content for museums. Before coming to Local Projects, Delia was an associate producer at Richard Lewis Media Group, where she created media for museum exhibits. She received a BA from Brown University.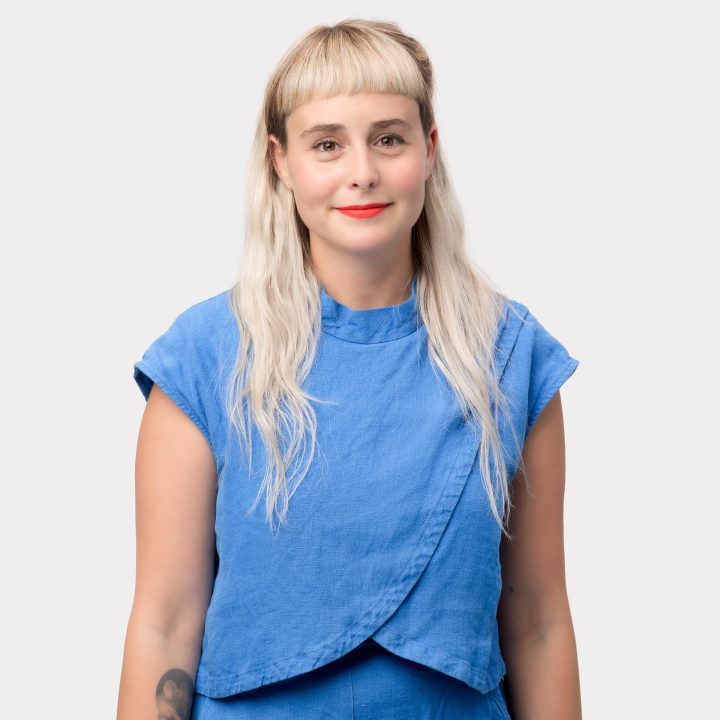 Emma Exley
Project Manager
Emma Exley is an experienced project manager who strives to make clients' wildest dreams built realities. Prior to joining Local Projects, Emma worked in immersive design and production on a range of large-scale cultural, corporate, and architectural projects for Chanel, Creative Time, Museum of Ice Cream, Nike, Performa, Squarespace, and Westin Hotels. She was an integral member of the operations and administration team at Studio Gang Architects' New York office, and serves as the cultural producer of PechaKucha Night - a hyperlocal event series that spreads awareness of architecture and design through storytelling. Emma attended New York University, where she received an MA in Arts Education and a BFA with a concentration in printmaking and book arts.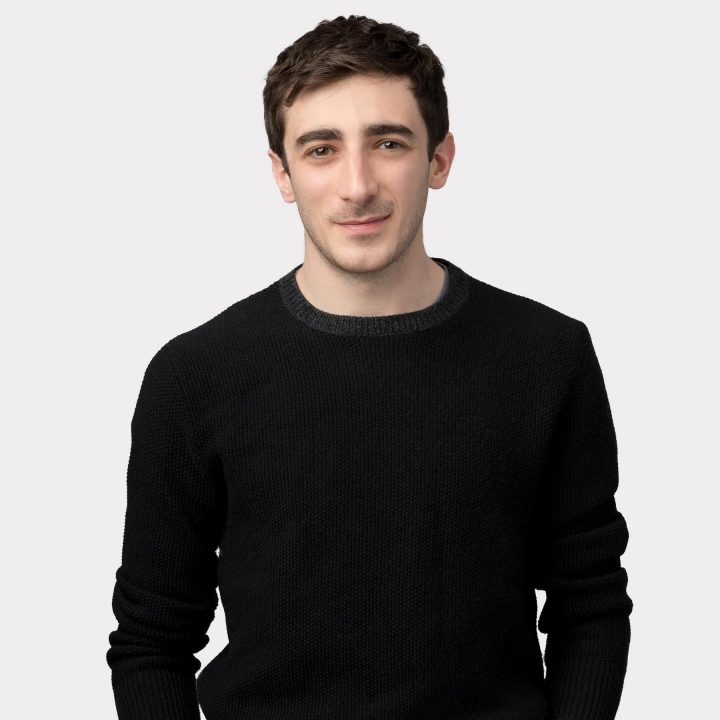 Avi Grayson
Creative Technology Director
Avi is a Creative Technology Director focusing on backend development, web development and DevOps. His recent credits include leading backend development on the Fashion For Good Center in Amsterdam, the Sydney Hyde Park Barracks Museum, and the UMass Old Chapel media wall. He has contributed to a range of other projects including the Equal Justice Initiative's Legacy Museum in Montgomery, The Museum of the City of New York's core exhibits, the London Mithraeum, and the National Science and Technology Medals Foundation interactive websites. Avi holds a BA from Sarah Lawrence College with a focus in Computer Science and History.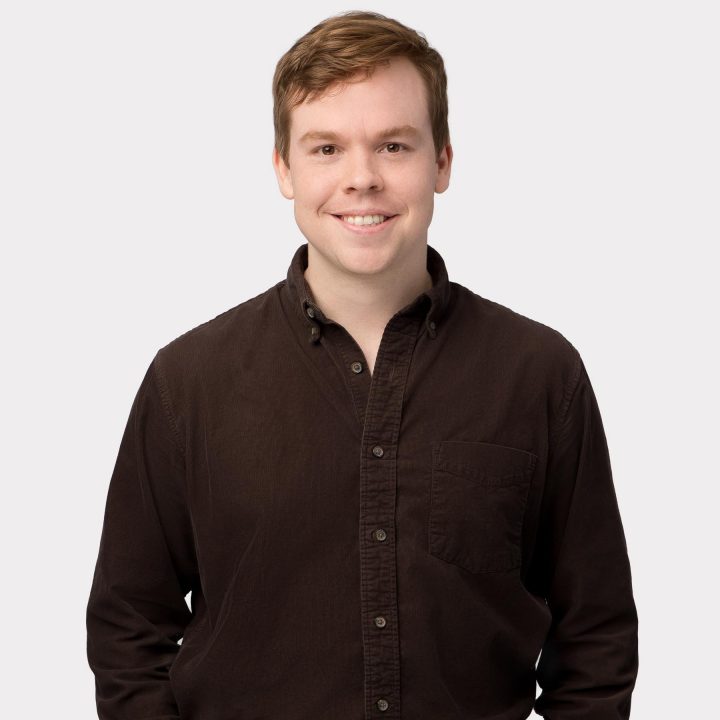 Matt Hunter
Content Developer
Matt Hunter is a Content Developer who uses his background with live and digital media to help clients build narrative for their interactive experiences. Prior to joining Local Projects, Matt worked with Target Margin Theater, LaPlaca Cohen, and the Self-Portrait Project, where he worked in a variety of roles across production management, content development, client services, media strategy, and theater-making. He received his BA from Davidson College, with concentrations in Theater and English.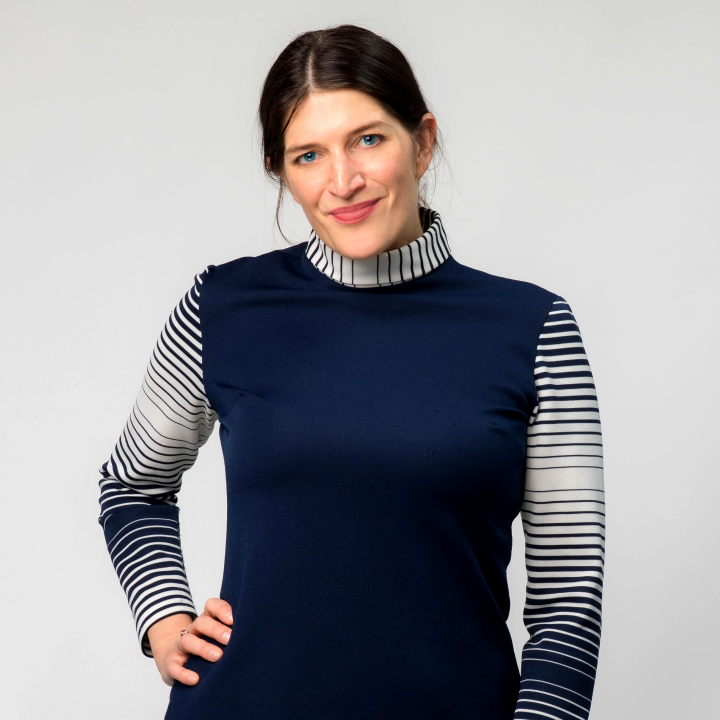 Magdalena Kovarik
Senior Interaction Designer
Magdalena is a multidisciplinary designer and media artist from Vienna. She focuses on interactive and immersive experiences that transform complex themes into engaging spatial narratives. Before Local Projects, Magdalena practiced as a media artist with international residencies and served as the Creative Director of the Post-Digital Arts and Design Lab at the University of Applied Sciences Potsdam. In that role, she developed new formats for exhibitions and post-digital education, while publishing papers and teaching graduate courses on the subject. Magdalena is a recipient of the Google Newslab Fellowship and the Fulbright Scholarship. She holds an MFA in Industrial Design from the Berlin University of the Arts, and an MPS from NYU's Interactive Telecommunications Program.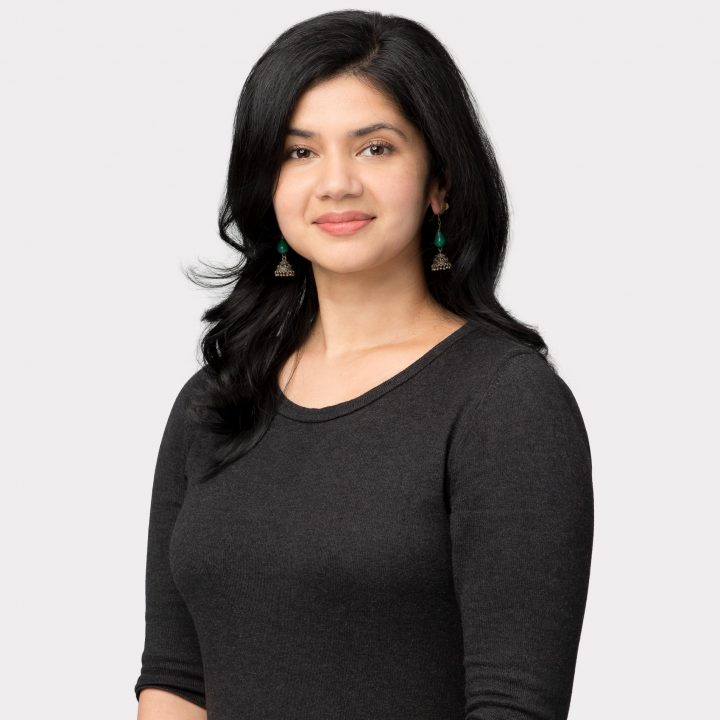 Mekala Krishnan
Content Director
Mekala Krishnan is a Content Director with over a decade of experience creating interpretation at some of the most renowned cultural institutions in the country. Prior to Local Projects, Mekala led content on a wide range of projects for Thinc Design, including the Willis Tower, the Georgia O'Keeffe Museum, and the Shedd Aquarium. In her previous interpretation and content development roles at the Philadelphia Museum of Art and Smithsonian's National Asian Art Museum, she focused on integrating diverse perspectives and often unheard voices through a variety of interpretive interventions, from digital interactives and dance performance, to artist conversations and interdisciplinary storytelling. She holds an MA in Public History.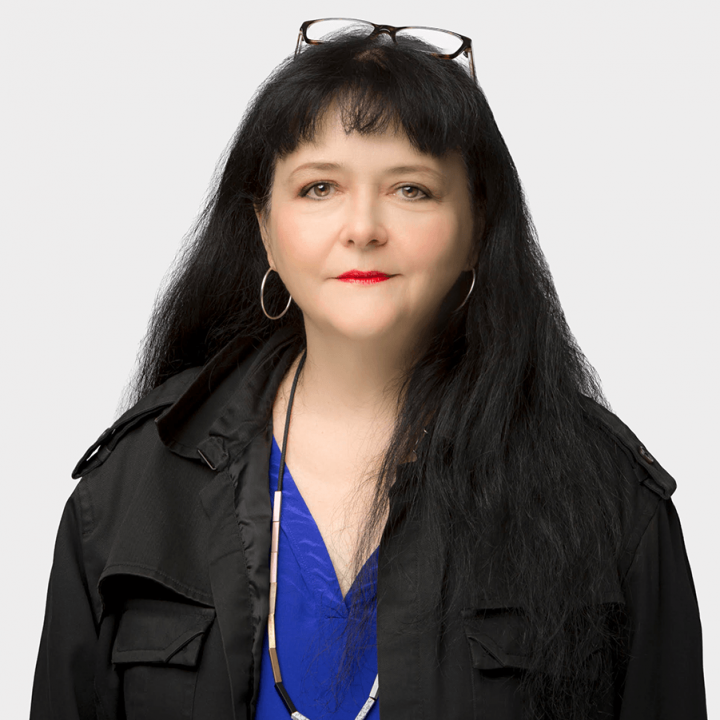 Kristin Lovejoy
Producer
As Producer, Kristin Lovejoy is building on her expertise as a documentary and interactive producer. Before joining Local Projects, Kristin worked at PBS, where she created Peabody award-winning culture and art specials and series for national broadcast and worldwide distribution, as well as web content. Subsequently, Kristin was commissioned by Madison Square Art to produce web media for sculptor Jaume Plensa's Echo, and for Orly Genger's 'Red, Yellow and Blue', the client's first mobile app. Prior to PBS, she contributed to the creation of an immersive experience for the Rotunda at the Museum of Jewish Heritage for Batwin+Robin Productions, as well as large scale digital scenic backdrops for two Broadway shows. She holds an MA, in Film Theory and Production from New York University and was selected to participate in the prestigious Whitney Museum Independent Studio Program.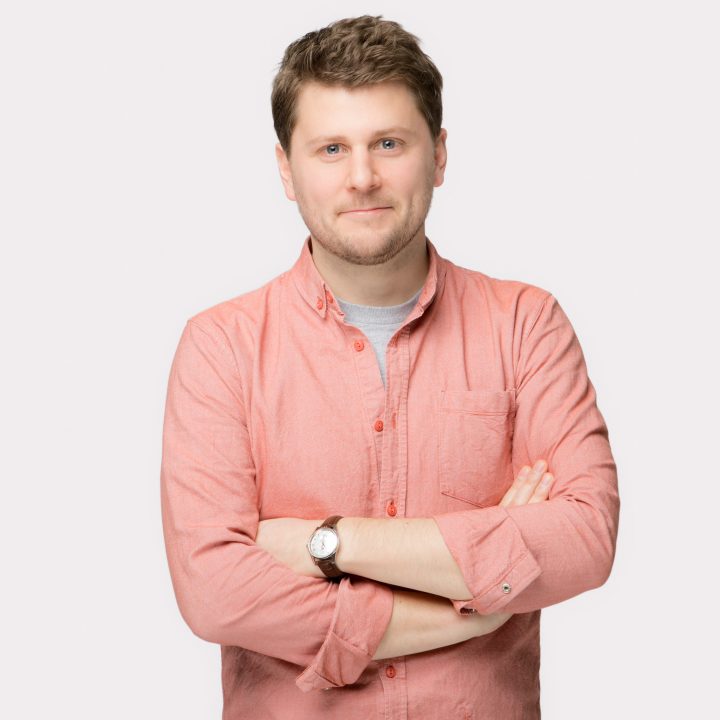 Guillaume Marais
Interaction Design Director
Guillaume Marais uses his 10+ years experience to incorporate user-centered design principles across a broad range of projects and to enhance experiences. Prior to joining Local Projects, he founded Buzzing Light, a design studio based in Paris where he was Creative Director for 8 years. He takes a core position in shaping a project's creative trajectory from early concept to implementation, and takes a leading role in researching and experimenting with new approaches and new technologies. He holds an MS in Software Engineering from ECE Paris.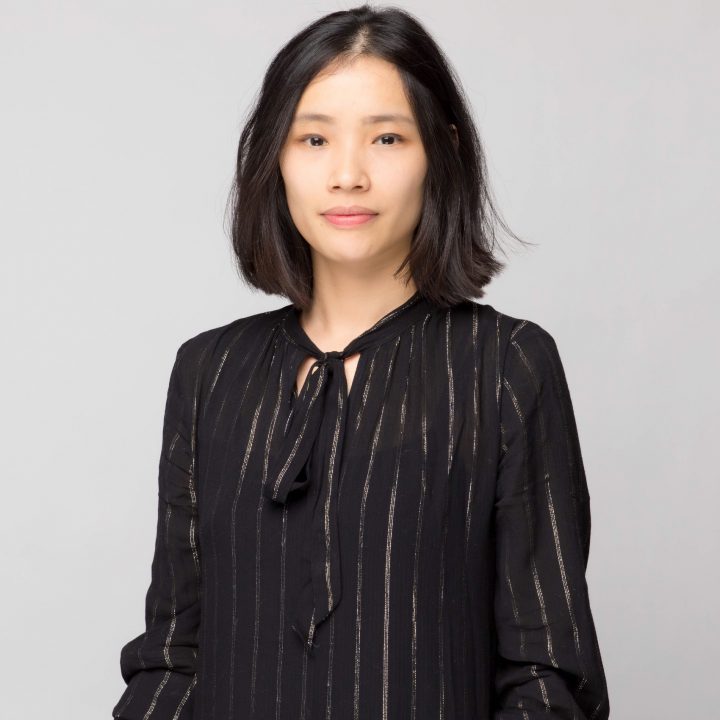 Jenn McDermott
Art Director
Jenn Zhengyuan McDermott is an Art Director who is passionate about exhibit design. She has a master's degree in Exhibition Design and 8 years of experience in the industry. Early in her career, she focused on core fundamentals of design such as environmental and spatial layouts. In more recent years, she built on that knowledge by focusing on interactive exhibit development and environmental graphics. She continually looks to develop better user experiences for visitors. Her experience includes a variety of projects both in the US and internationally including the LBJ Presidential Library in Texas, the Shanghai Museum of Natural History, a Prada Foundation exhibit in Milan focused on art in Italy during WWII, and a permanent gallery in the Australia Center of Moving Image, among many others.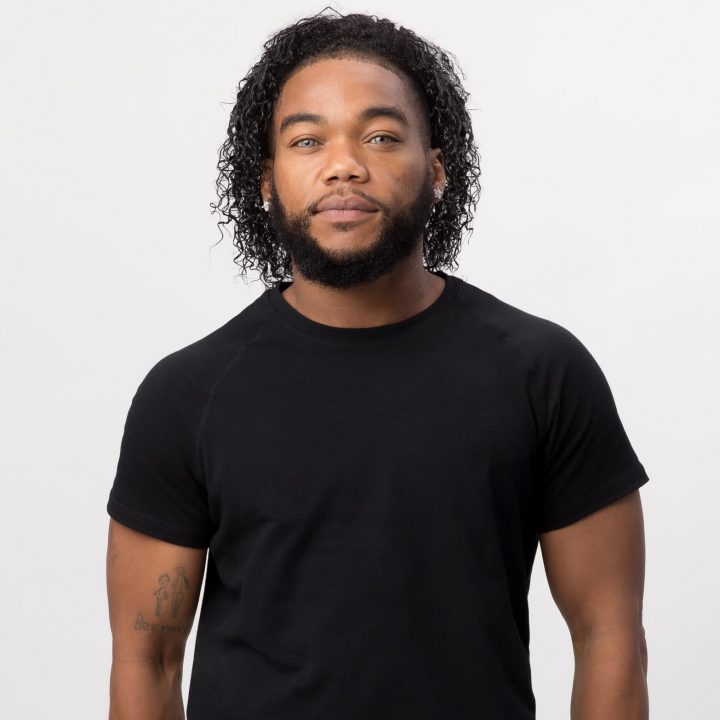 Nik Mondie
Senior Operations Manager
Nik is the Senior Operations Manager at Local Projects, responsible for managing and maintaining all aspects of the studio's facilities and infrastructure to optimize staff performance. Formerly an engineer in the US Army and Sergeant of Public Safety at NYU, Nik brings over 20 years of operational, administrative, & managerial experience to the table from a range of industries and institutions, and holds a B.A. in Psychology with honors from the University of Tennessee, Knoxville.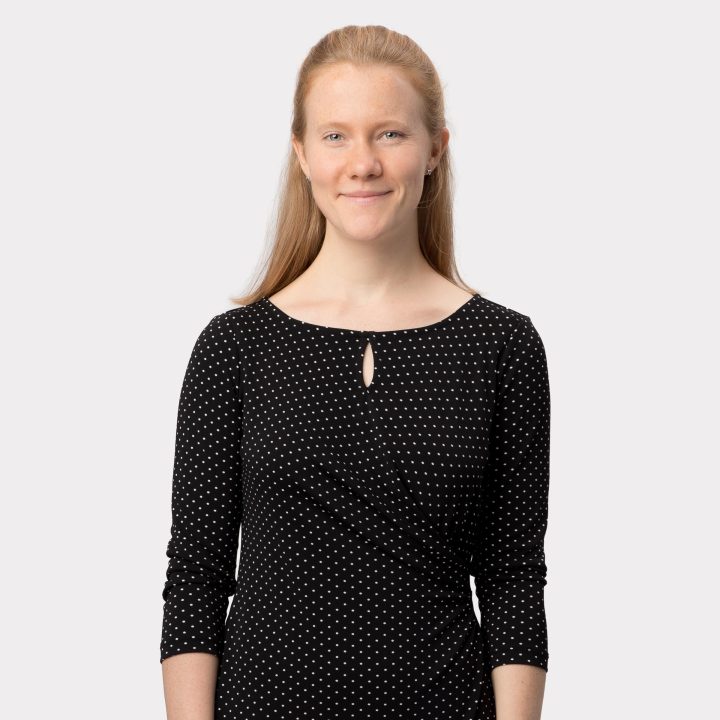 Megan Morris
Content Coordinator
Megan Morris is a Content Coordinator at Local Projects. Before joining Local Projects, Megan worked for an exhibit design firm as a graphic designer, creating experiences for institutions such as the Library of Congress and Virginia Museum of Fine Arts. Megan studied journalism with a focus in interactive design at the University of North Carolina at Chapel Hill.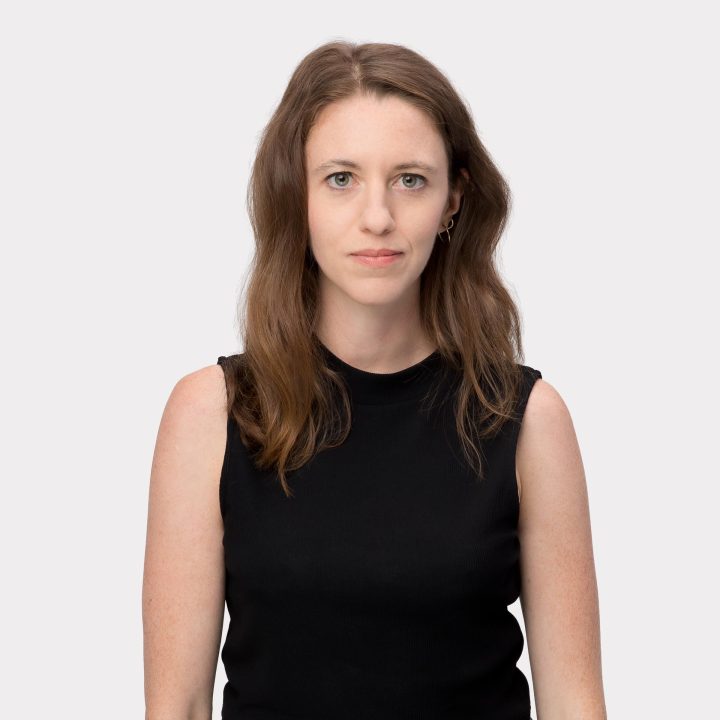 Marta Monge
Art Director
Marta Monge is an Art Director and cross-disciplinary designer. She is interested in interactive and immersive media, passionate about developing visual identities that bleed into three-dimensional environments. Originally from Italy, Marta holds a master's degree from Central Saint Martins College in London and over 7 years of experience in the industry – following all stages of the design process, from ideation through production. Before Local Projects, Marta worked for clients like Mozilla, Nesta, Audi, Seat, Enel, Ferrero and led the design efforts on the UAEU Pavilion at Expo 2020 Dubai.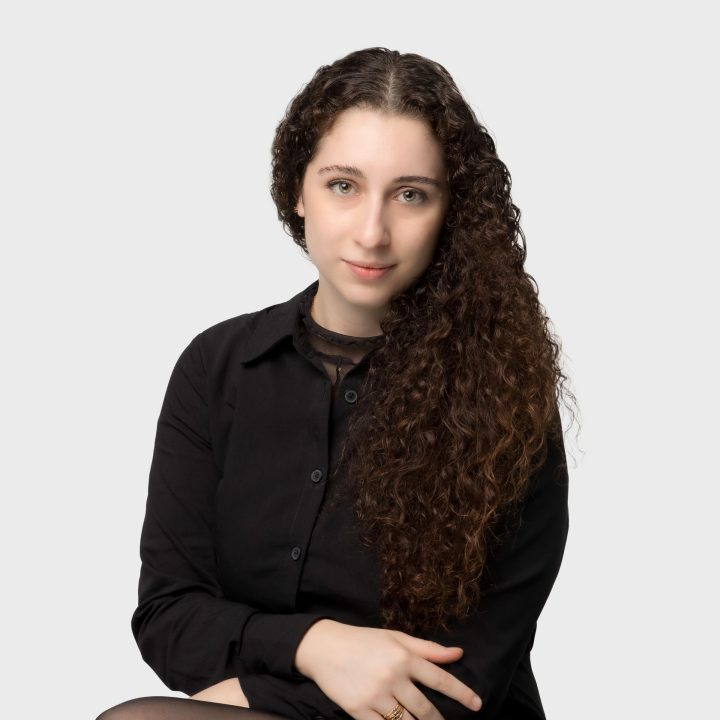 Natalia Oliveri
Senior Physical Designer
Natalia Oliveri is a Senior Physical Designer with a passion for the exploration of storytelling and the preservation of heritage through an architectural lens. Before joining Local Projects, Natalia worked as a 3D Designer at Ralph Appelbaum Associates, contributing to the American Museum of Natural History's Hall of Gems and Minerals, the Lost Shtetl Museum, the ILMI Science and Technology Museum, and the Natural History Museum Abu Dhabi. She attended school at the Irwin S. Chanin School of Architecture of the Cooper Union, where she received a Bachelor of Architecture.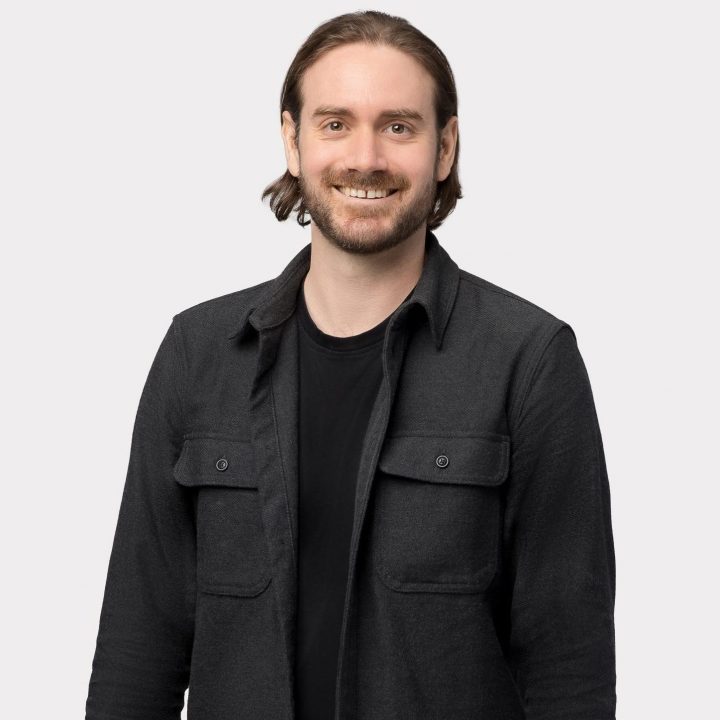 Adam Quinn
Senior Technical Producer
Adam Quinn is a Senior Technical Producer who is masterful at working with creative and talented people and exploring ways to channel their inspiration into something real. Adam is an experienced leader, entrepreneur, and product manager with 16 years experience in creative services, community building, and cultural heritage. Prior to coming to Local Projects, Adam worked with a broad range of clients in both the public and private sectors, as well as serving as Digital Product Manager at Cooper Hewitt Smithsonian Design Museum.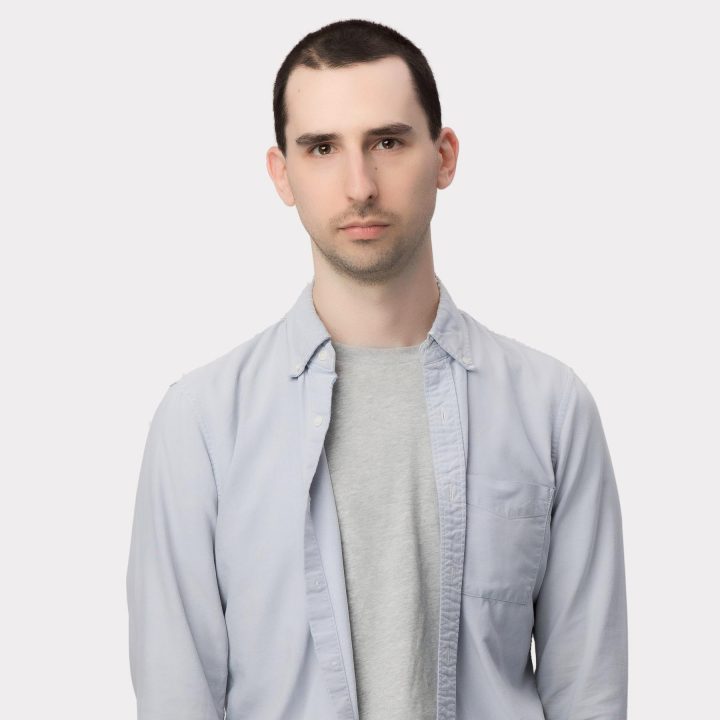 Will Rhodes
Visual Experience Designer
Will Rhodes is a visual experience designer working on a range of client projects including IBM, the National Public Housing Museum, MOSH Jacksonville, and the Do Good Institute. Prior to Local Projects, he worked as a graphic designer at Pioneer Works, and has worked in the arts and culture sector since, focusing on web and digital design and visual identity. He received a BA in Fine Art at Hampshire College and an MFA in Game Design at NYU. He uses a diverse toolkit and an experimental approach, integrating his experience studying games, and how people play them, into his visual design work.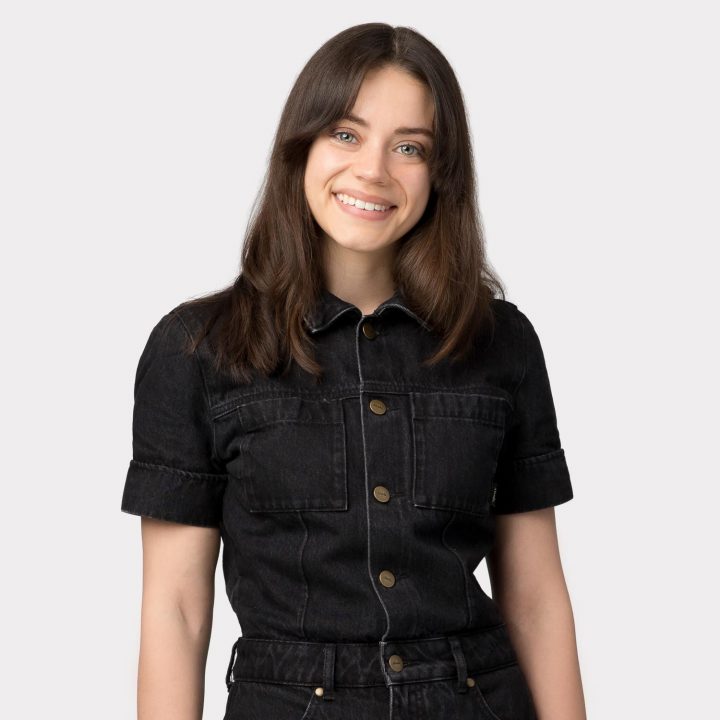 Moriah Rodriguez
Visual Experience Designer
Moriah is a Visual Experience Designer focused on making complex subjects more readily understandable through cross-disciplinary design and animation. Before Local Projects, Moriah was a Motion Designer working on brands from The Atlantic to 1800 Tequila. In past roles she's created work for Disney, ABC and climate organizations such as Who's Saving The Planet and The Climate Mobilization. She attended Massachusetts College of Art and Design, where she received a BFA in Graphic Design.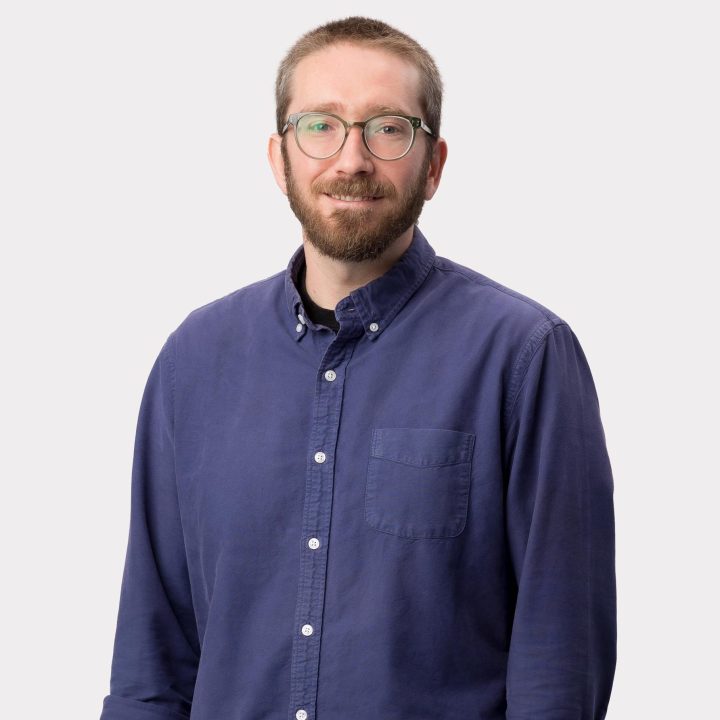 Greg Schmidt
Visual Experience Designer
Greg is a visual experience designer specializing in exhibition graphic design. Prior to joining Local Projects, Greg was a designer at the Virginia Museum of Fine Arts, contributing to a range of exhibits including Man Ray: The Paris Years and Whistler to Cassatt: American Painters in France. Prior to his work at VMFA, he collaborated with clients including the American Museum of Natural History and National Air & Space Museum. Greg holds an MFA in Visual Communication from Virginia Commonwealth University and BA in Graphic Design from Flagler College.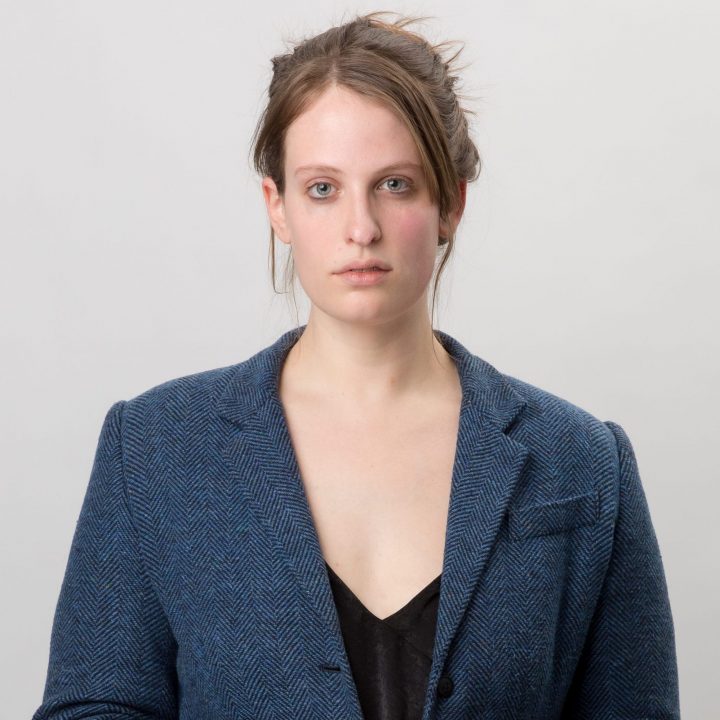 Jenny Sharp
New Business Strategy Director
As New Business Strategy Director, Jenny Sharp leads and supports the development of proposals for a range of new projects across cultural and commercial sectors. She previously managed fine art studios for artists like David Salle and Joel Sternfeld, helping to lead numerous exhibitions and publications with institutions such as MoMA, Whitney Museum of American Art, Skarstedt Gallery, Luhring Augustine, Dallas Contemporary, and more. Most recently, Jenny acted as Business Manager of Pandiscio Green, a boutique design studio working with clients like The Mark Hotel, Starr Restaurants, and Neue Galerie.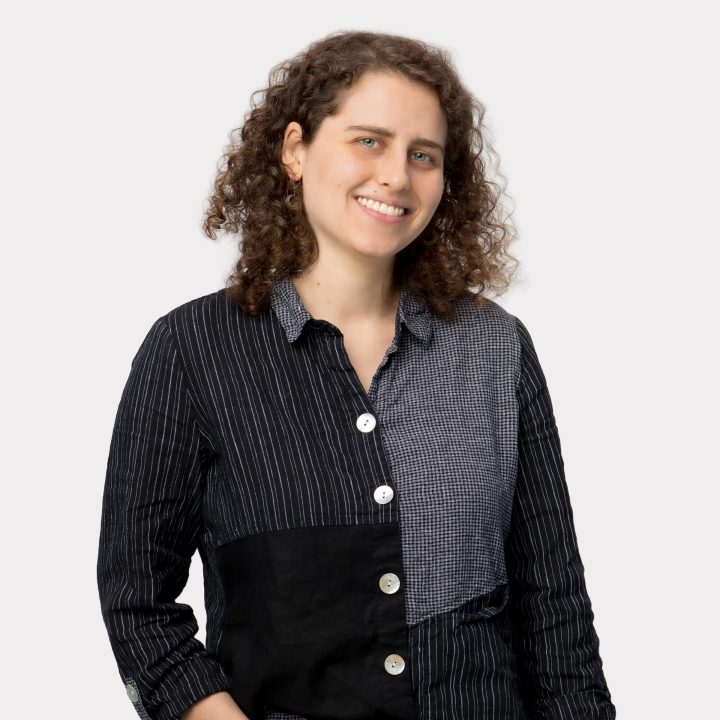 Avital Smotrich-Barr
Content Coordinator
Avital Smotrich-Barr is a Content Coordinator at Local Projects and an avid museum-lover. Prior to Local Projects, Avital worked with the National Postal Museum, the National Air and Space Museum, and a Smithsonian in London project. She also held a similar content coordinator role at Ralph Appelbaum and Associates.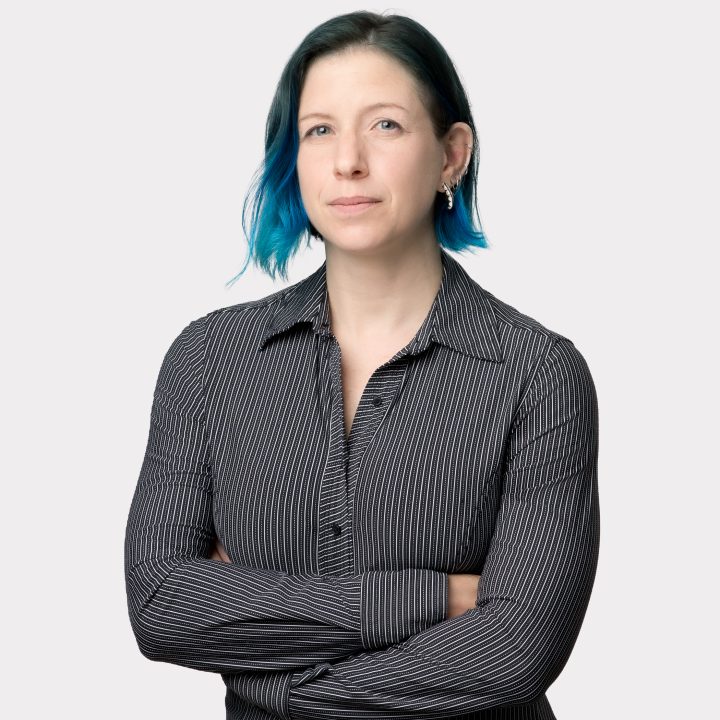 Jennifer Spoley
Senior Project Manager
Jennifer Spoley is a Senior Project Manager, focusing on experiential exhibit design projects. Before Local Projects, Jenn worked as a Senior Production Manager in the design department at the Metropolitan Museum of Art, where she restructured their project management and oversaw the design budgets, schedules, and resourcing for 50+ exhibitions a year. She enjoys bouncing back and forth between the design and museum worlds, having also worked as a project and production manager at Gensler's Brand Design Studio, The American Museum of Natural History, and ESI Design. She attended Boston University, where she received a BFA in painting.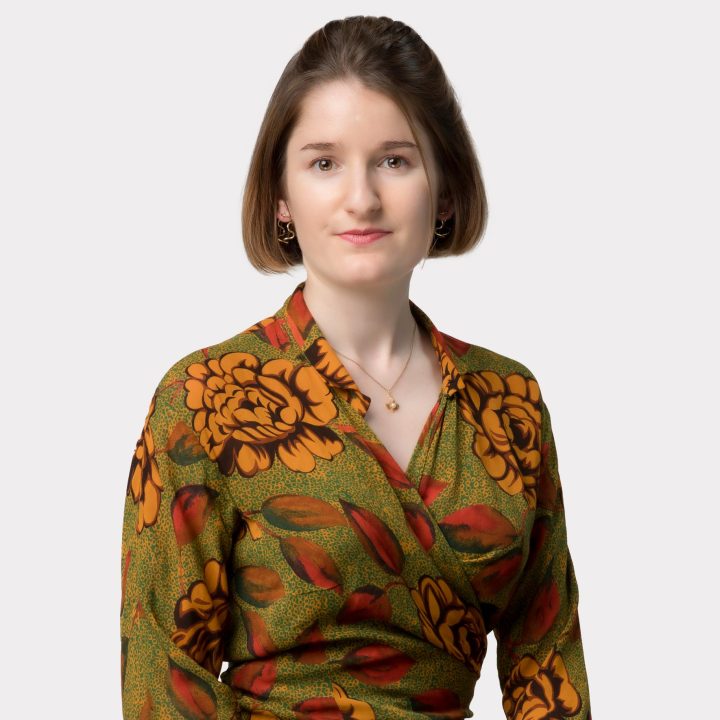 Sophie Swanson
Content Developer
Sophie joins Local Projects as a Content Developer with a background in the experience design, museum, and cultural sectors. She is committed to mining the transformative power of exhibitions as sites of active learning, inclusive dialogue, and social change. In collaboration with a wide range of creative teams, she has realized impactful experiences that tell stories about our material, digital, and social worlds and the lives we lead within them. Before making her way to LP, she worked on media-forward physical and web-based experiences for a diverse range of clients—including the MIT Museum, Library of Congress, and United Nations. She received her M.A. in Decorative Arts, Design History & Material Culture from the Bard Graduate Center and her B.A. in Anthropology from Yale University.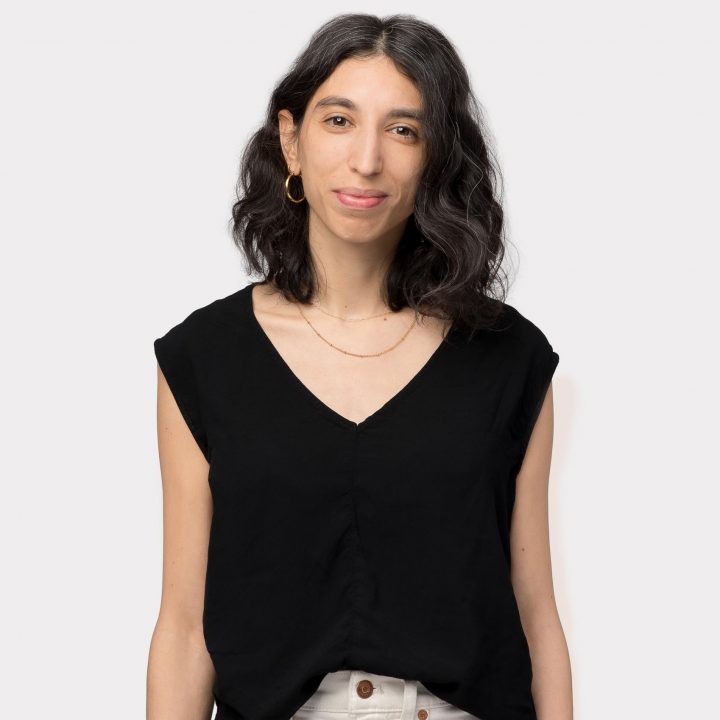 Liliana Torres
Senior Physical Designer
Liliana is a Senior Physical Designer with a passion for creating impactful and memorable spaces. Before joining Local Projects, Liliana worked as an architectural designer in a variety of design studios in NYC, as well as Mexico City. Project scale and typologies ranged from residential housing, to wayfinding kiosks within a public park, to designing luxury hotels and restaurants. She received her Master of Architecture and a Minor in Community Planning from Kansas State University.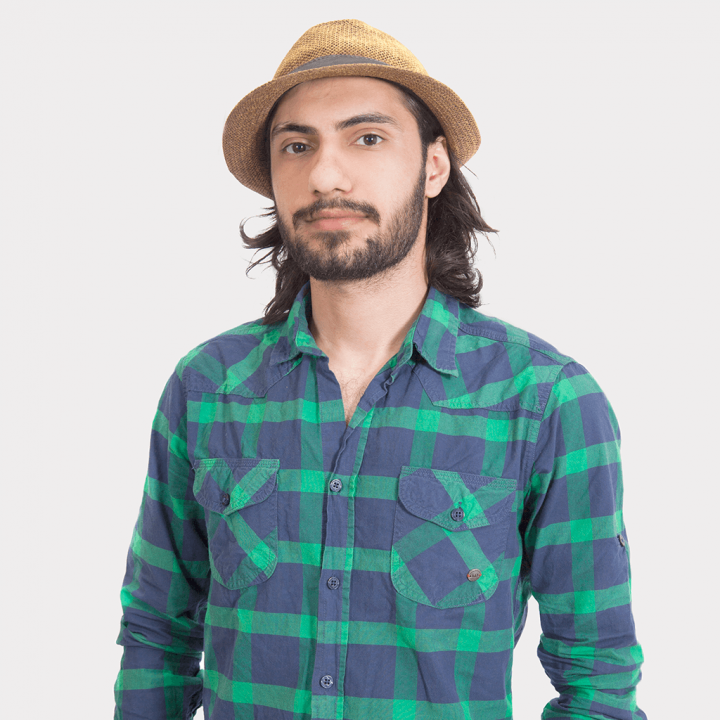 Nima Vakili
Senior Technical Designer
Nima Vakili is a designer, maker, and a creative technologist. He is interested in human-computer interaction, situated technologies, parametric design, and fabrication. Nima has exhibited his work internationally at venues including the Media Architecture Biennale, and has been awarded the prestigious AED Neuland's first-prize in the Exhibition and Public Spaces category. Prior, Nima was Sensing Lab Manager at the State University of New York at Buffalo where he pursued his interest in interactive architecture. Nima holds a dual Master of Architecture and Fine Arts from the joint Media Arts and Architecture Program offered by SUNY Buffalo and Bauhaus-Universität Weimar.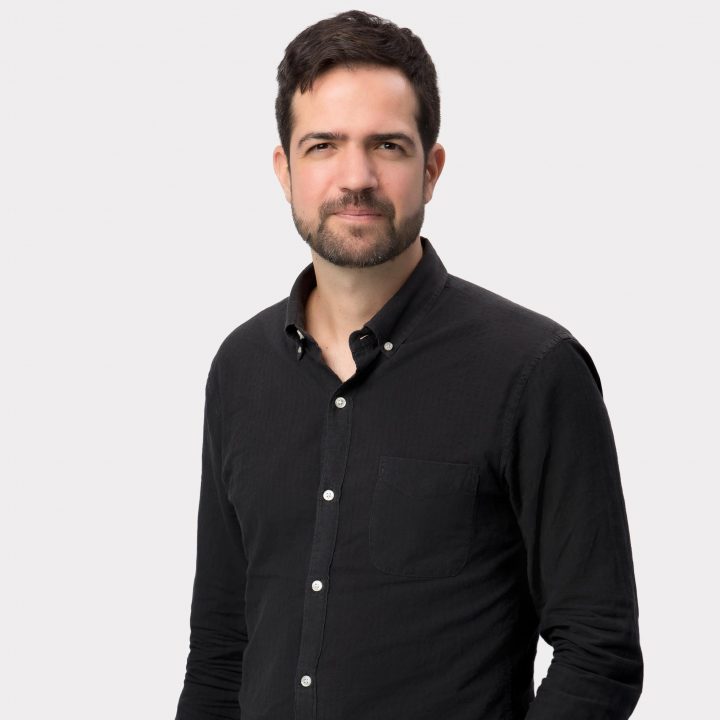 Peter Vikar
Physical Design Director
Peter Vikar is a Physical Design Director working across multiple platforms and scales, ranging from custom hardware design to large public sculptures. Before joining LP, Peter was running a large-scale robotics lab and taught courses on kinetic architecture at UCLA. He holds a Masters in Design Research from Sci-Arc and Masters in Architecture from the University of Applied Arts Vienna.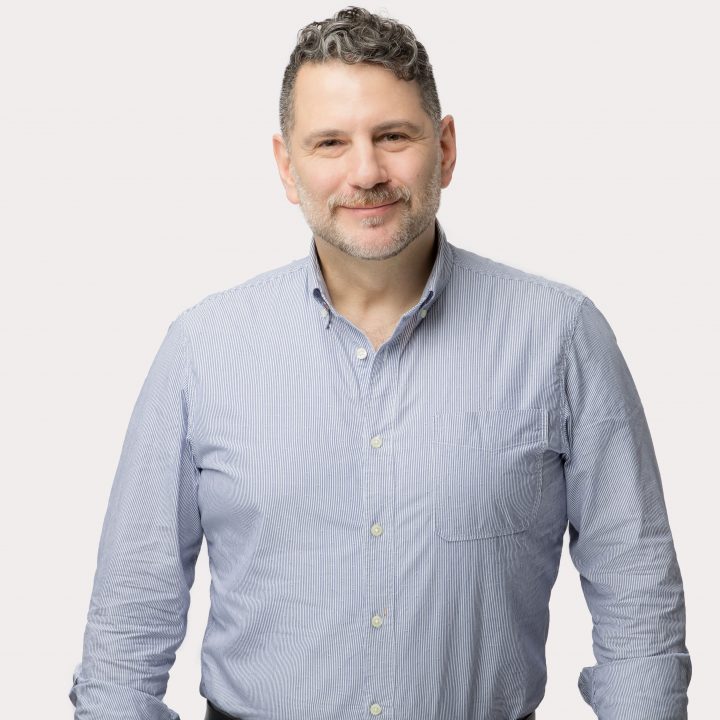 Robert Vinci
Senior Project Manager
Robert Vinci is a Senior Project Manager, focusing on the physical design, production, and installation of exhibitions. Previously, Robert produced exhibitions at the American Museum of Natural History, the Museum of American Finance, and the National September 11 Memorial and Museum. He holds a Masters in Natural Sciences.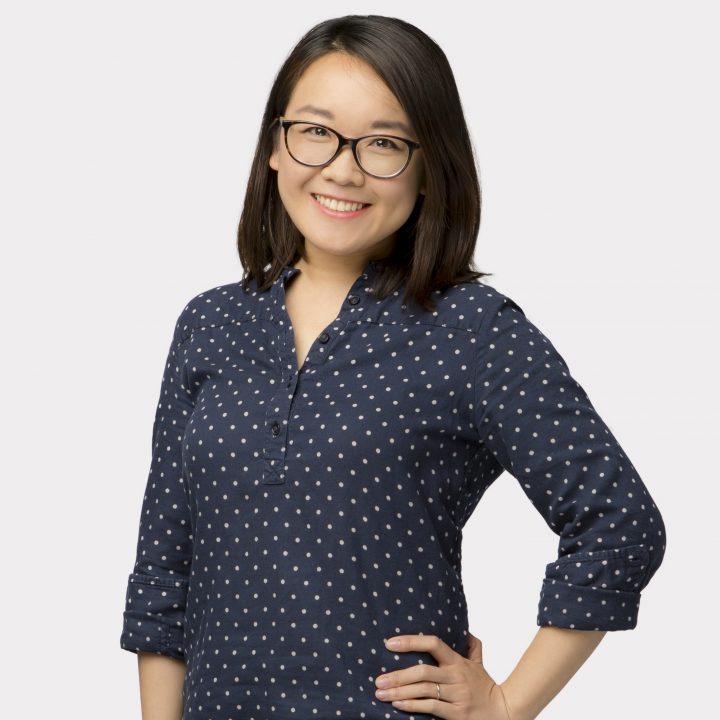 Jenny Wong
Physical Design Director
Jenny is a physical design director with over ten years of experience in exhibition design across the fields of art, history, science, and technology. At Local Projects, she has contributed to forthcoming projects including the Faith and Liberty Discovery Center in Philadelphia and the Hyde Park Barracks Museum in Sydney. Prior to joining Local Projects, Jenny practiced exhibition design at Ralph Appelbaum Associates and architecture at Carlos Zapata Studio. She also worked as an editorial intern at The Architect's Newspaper. She pursued graduate studies in architecture in Princeton University and holds a BS in Architecture with honors from the University at Buffalo.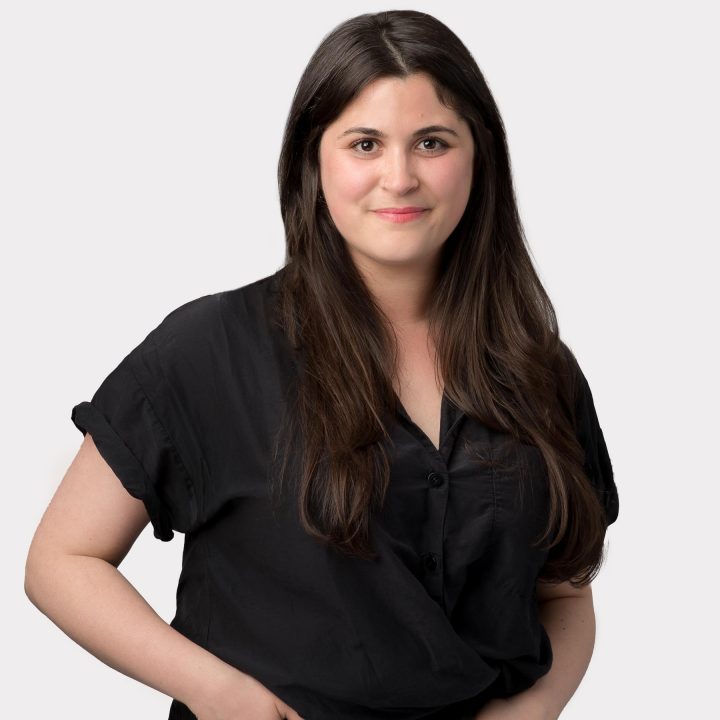 Andrea Worby
Content Director
Andie is a Content Director focusing on interpretive storytelling. Her dedication to social justice and passion for historical narratives can be seen in projects like the Greenwood Rising museum in Tulsa, OK; Futures Without Voilence's "Courage Museum"; New York Times' "The Truth is Local"; Tower of David Museum; Folger Shakespeare Library; and Faith and Liberty Discovery Center. Prior to joining LP, Andie coordinated content for large-scale museums including the National Museum of African American History and Culture.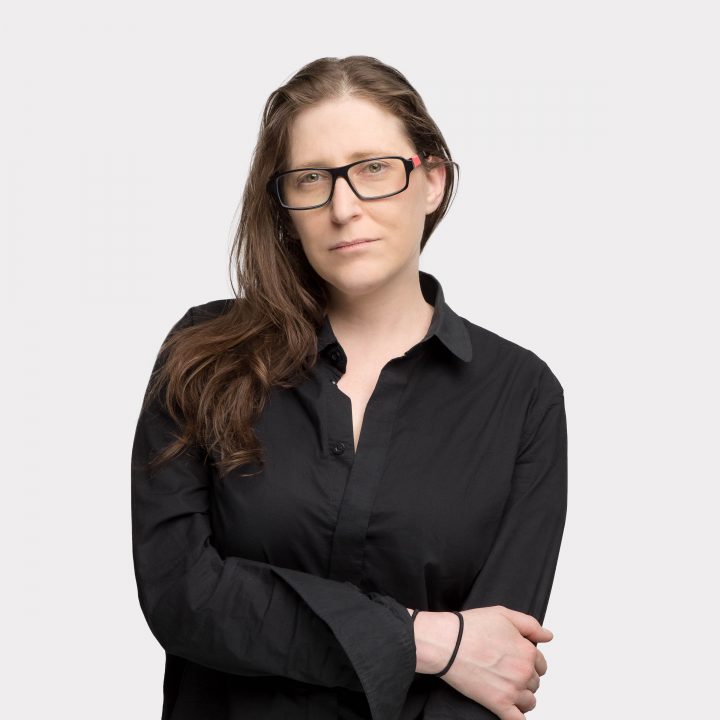 Tamar Ziv
Lead Creative Technologist
Tamar is a Lead Creative Technologist at Local Projects. She is an experienced project leader and systems design, and oversees our Creative Technology team on various projects. She holds a B.arch degree from the Technion – Israel Institute of Technology, and a master's degree from the Interactive Telecommunications Program at NYU Tisch. Prior to Joining LP, Tamar worked as Technology Lead at Potion, and was a practicing architect and exhibit designer at the Israel Museum in Jerusalem.