We Talked to 25+ Cultural Institutions. Here Are Our Top Ideas for a COVID-Future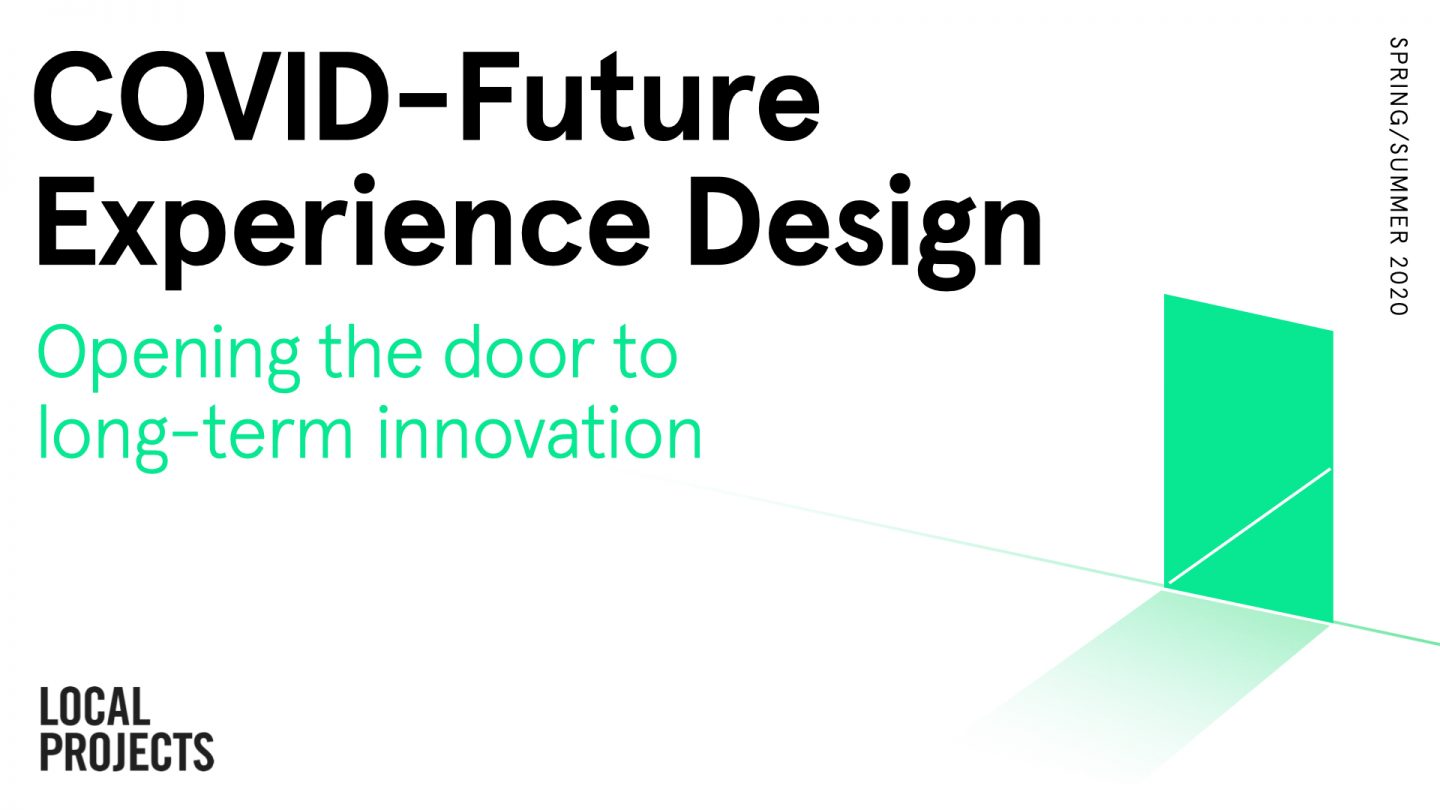 Since COVID-19 began forcing museums to close in late March and early April, we've been asking ourselves what we can do to help. In response, we launched a series of free workshops for museums, theaters, and other cultural organizations to act as a sounding board, helping them identify opportunities in such uncertainty and develop innovations to tackle the immense challenges before them.
During these sessions, we spoke with more than 25 cultural institutions. They shared their anxieties and insights around re-opening as well as their hopes for the future. We wanted to share a few of the innovations our designers and cultural sector colleagues discussed and re-extend our open invitation to any cultural organization interested in workshopping the future with us. Together, we can find new opportunities to innovate our way through this pandemic.