The Truth Is Local
The New York Times
The Truth is Local brings stories from The New York Times to life on the streets of all five boroughs, showing its commitment to covering its hometown.
Overview
Local Projects produced a series of journalism installations housed in storefronts throughout the five boroughs in response to extraordinary New York Times stories from across New York City. These storefronts demonstrate the New York Times commitment to local stories, covering issues that have affected New Yorkers for nearly 160 years.
Visitors to all the installations can immerse themselves in the stories by using their phones to scan a QR code to access audio clips featuring the journalists' reporting journeys.
The Details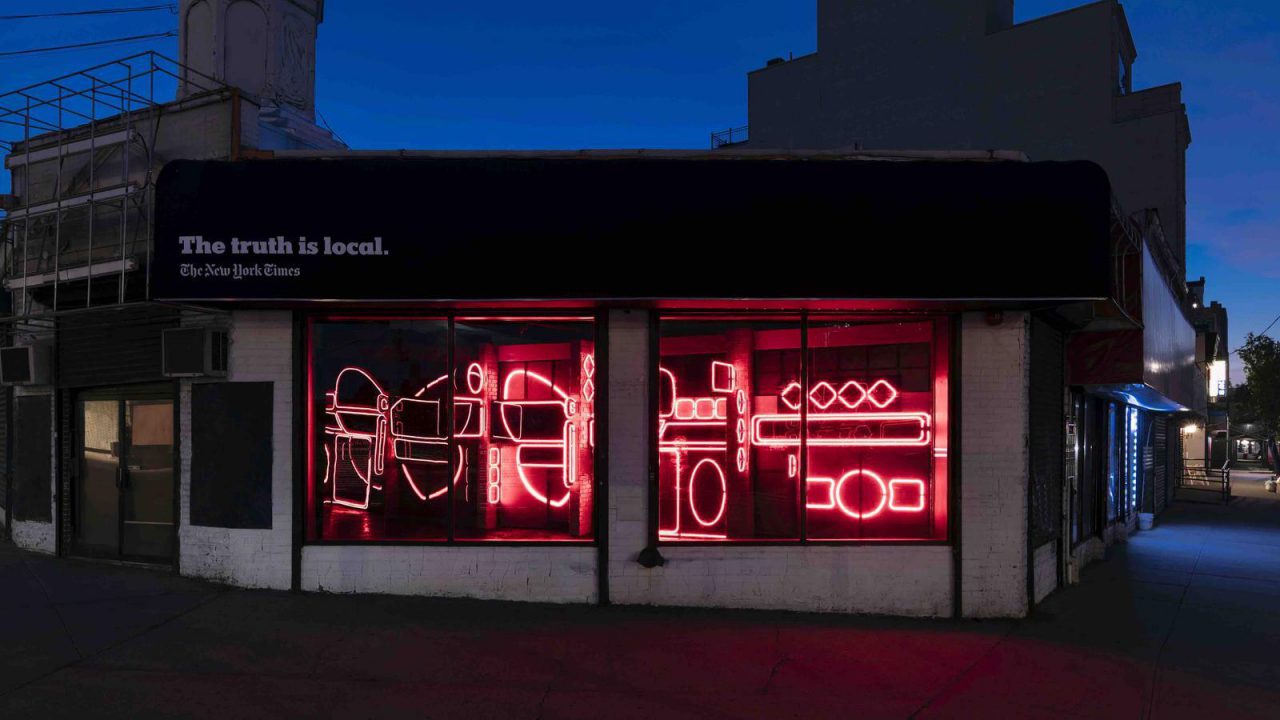 Queens
The Queens installation tells the story of the life and death of a Queens woman. The storefront personifies 40th Road where she worked, through its unexpected shapes and neon-colored lights, evoking the details of signs from the street from one angle, and from the other end of, they cohere into a butterfly — representing one of the story subject's favorite images.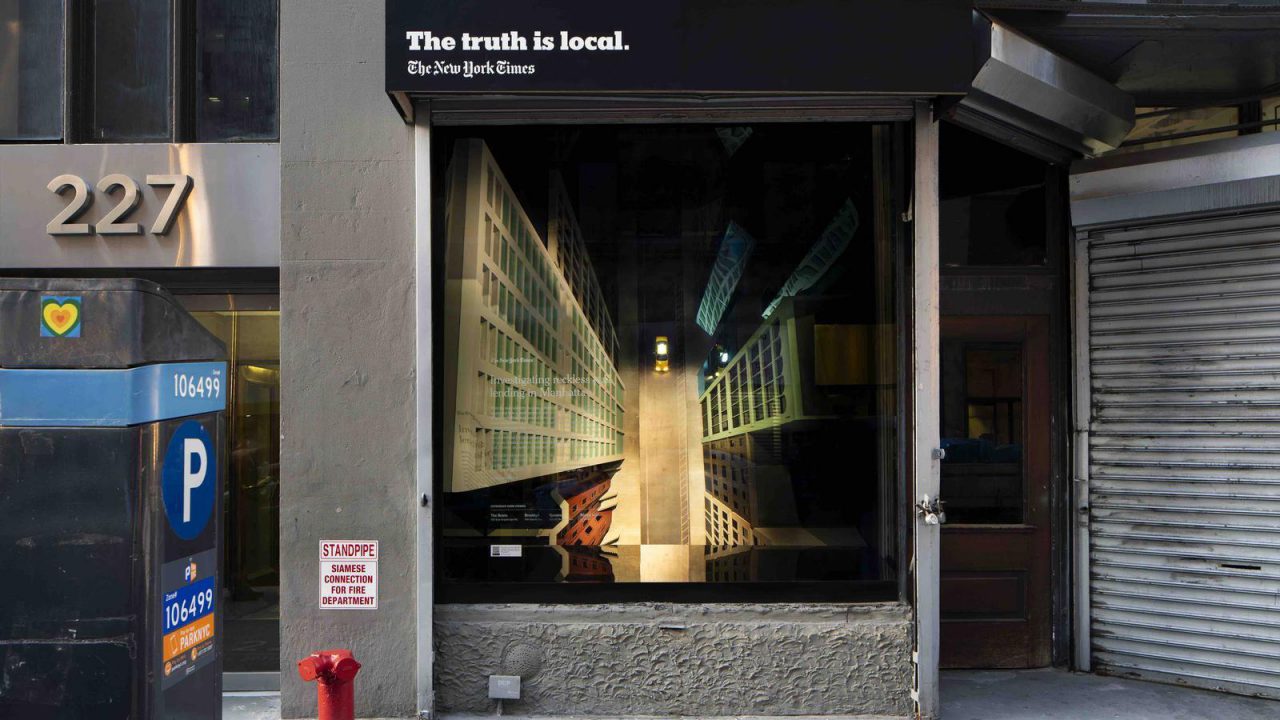 Manhattan
The Manhattan storefront gives pedestrians a bird's eye view of a lone taxi cab on a one way street in Manhattan. This storefront zooms in on the NYT's ongoing investigation into the reckless lending of taxi licenses in Manhattan.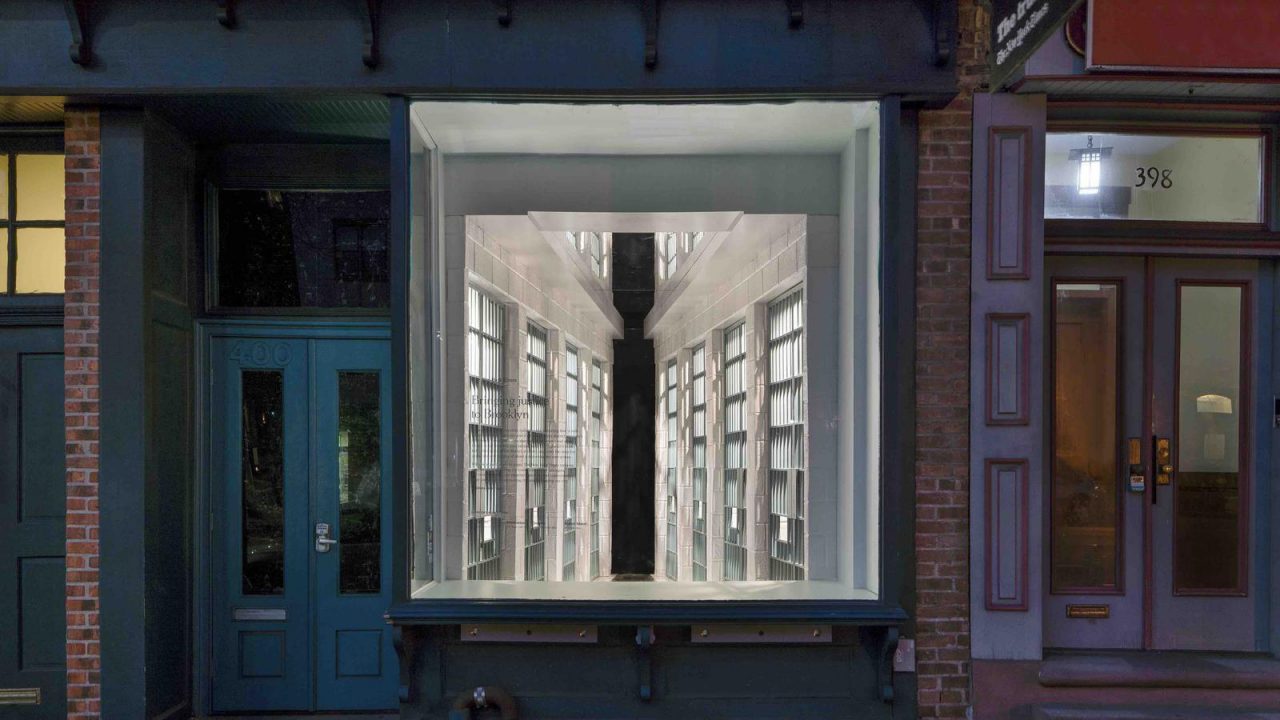 Brooklyn
Pedestrians stop in their tracks confronted with the grim realities of a New York jail reflected through the endless New York jail cell in the storefront window. As viewers spend time at the storefront, their presence triggers light within each of the cells, symbolizing the freeing of innocent, citizens that have been wrongly convicted.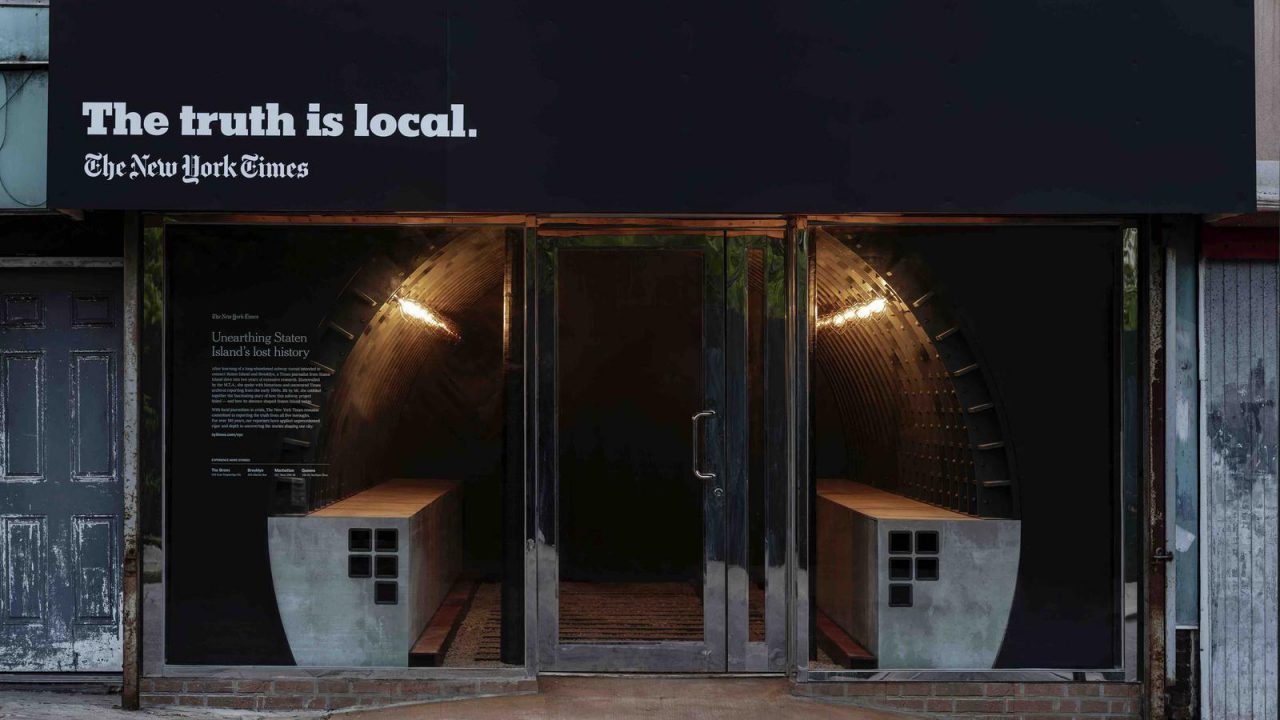 Staten Island
The Staten Island storefront takes inspiration from early designs of a long-abandoned subway tunnel intended to connect Staten Island and Brooklyn. This installation invites passersby to peer into the subway tunnel that never made its way to them.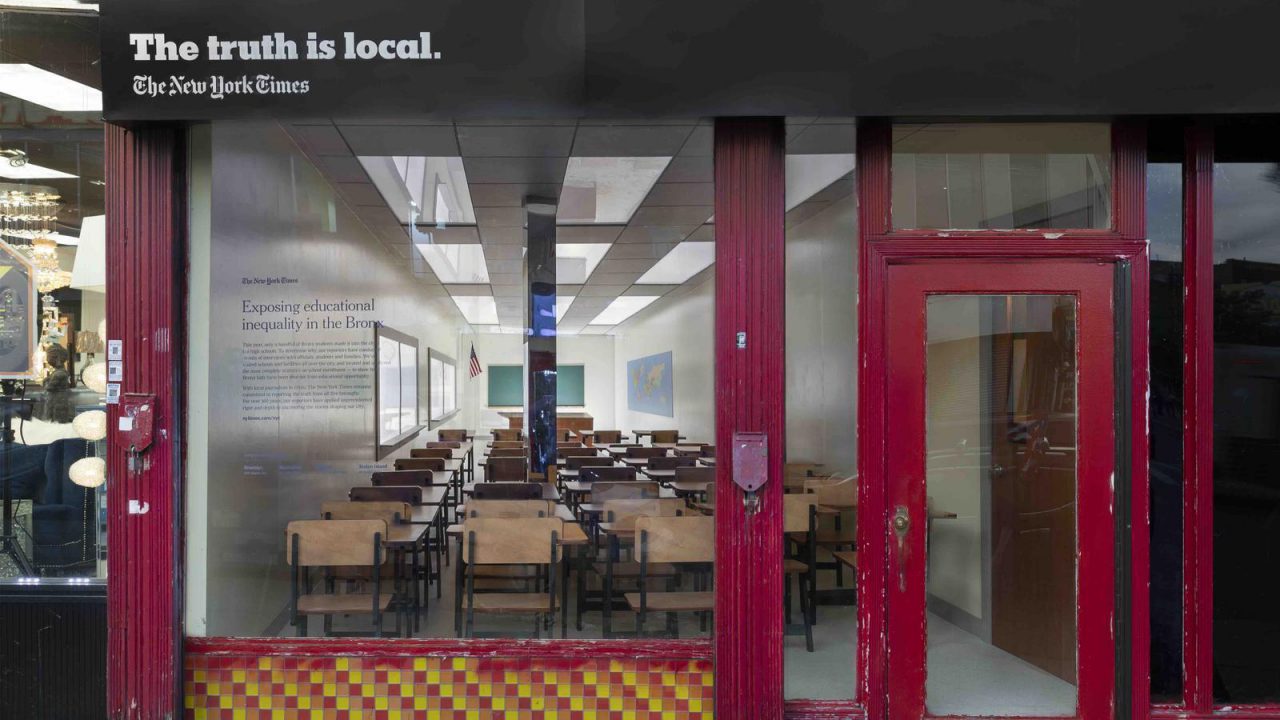 The Bronx
The Bronx storefront brings together multiple articles from the NYT, focusing on education and inequality in NYC public schools. We take a new spin on the "back of the class" metaphor, with a forced perspective recreation of an NYC classroom, putting viewers into the shoes of Bronx students who don't have access to equal educational opportunities and resources.