Exploring NYC's Past, Present, and Future
The Museum of the City of New York
We created the first museum exhibit to explore all of NYC's history...and its future.
Overview
Five years in the making, the Museum of the City of New York's first permanent exhibition, New York at Its Core, explores New York's entire history. The three core exhibits feature an ambitious amalgam of history and technology, objects and data. Here, New Yorkers and visitors from around the world can discover, investigate, and discuss the full sweep of the past, present, and future of one of history's greatest metropolises.
Services
Experience Design, Media Design, Media & Software Development
"Through clever design that mixes fantastical visions with real city metrics, the exhibition gives visitors the tools to become active participants in the city's unceasing development."
Fast Company
The Details
New York at Its Core Galleries 1 & 2 cover the history of New York from 1609 through 2012. Interactive elements in the two historic galleries introduce visitors to 70 historic figures who represent New York City's characteristic diversity. Both galleries give visitors the chance to explore the lives of famous and lesser-known New Yorkers, the worlds they inhabited, and the larger urban developments they influenced and represented.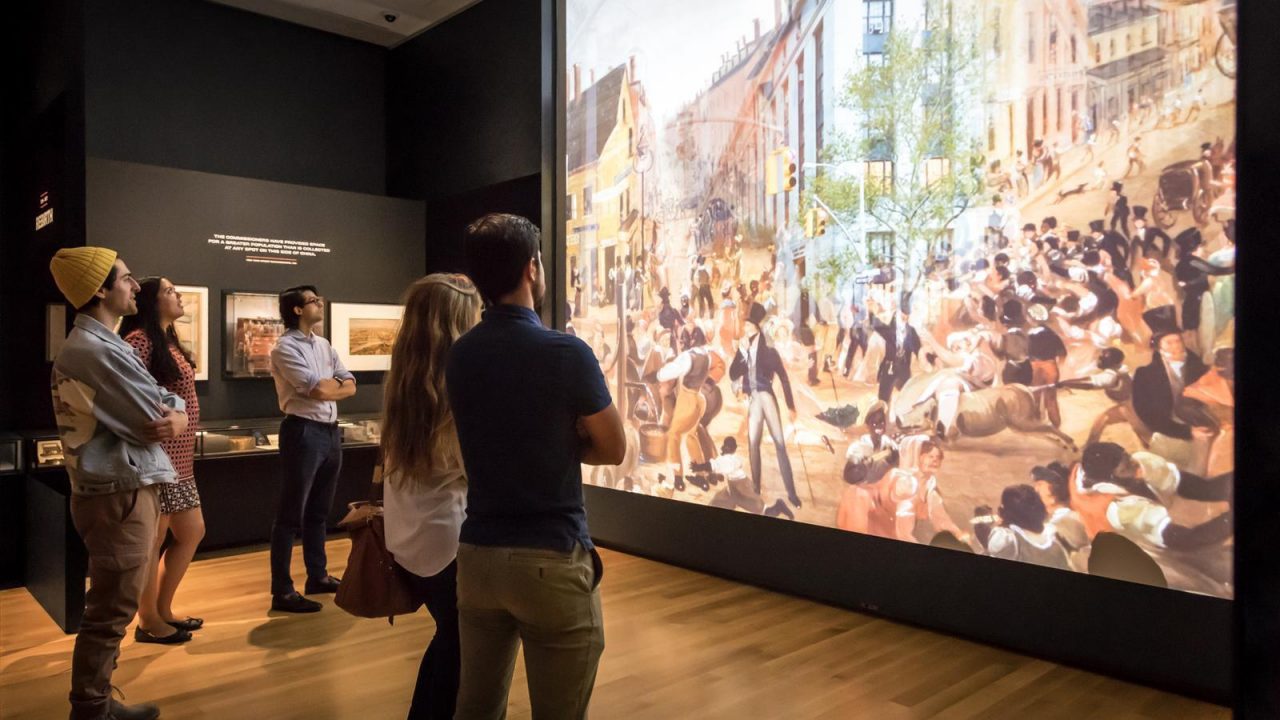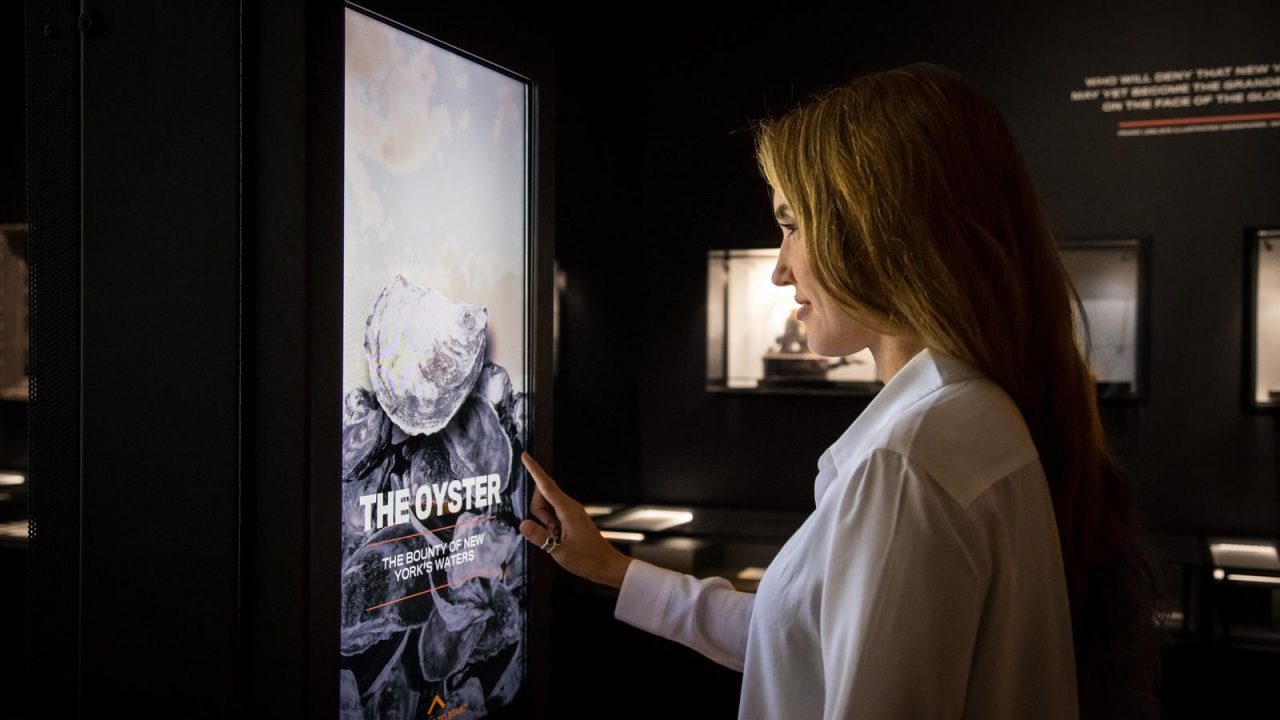 Port City, 1609-1898
Visitors are greeted by person-sized digital totems that tell the story of New Yorkers greatest inhabitants, from Henry Hudson to the Oyster. These totems stand alongside objects from the museum's collection, and a wall-length projection that shows historical locations artfully transforming into their modern locations, using commissioned photography by artist Jeff Liao.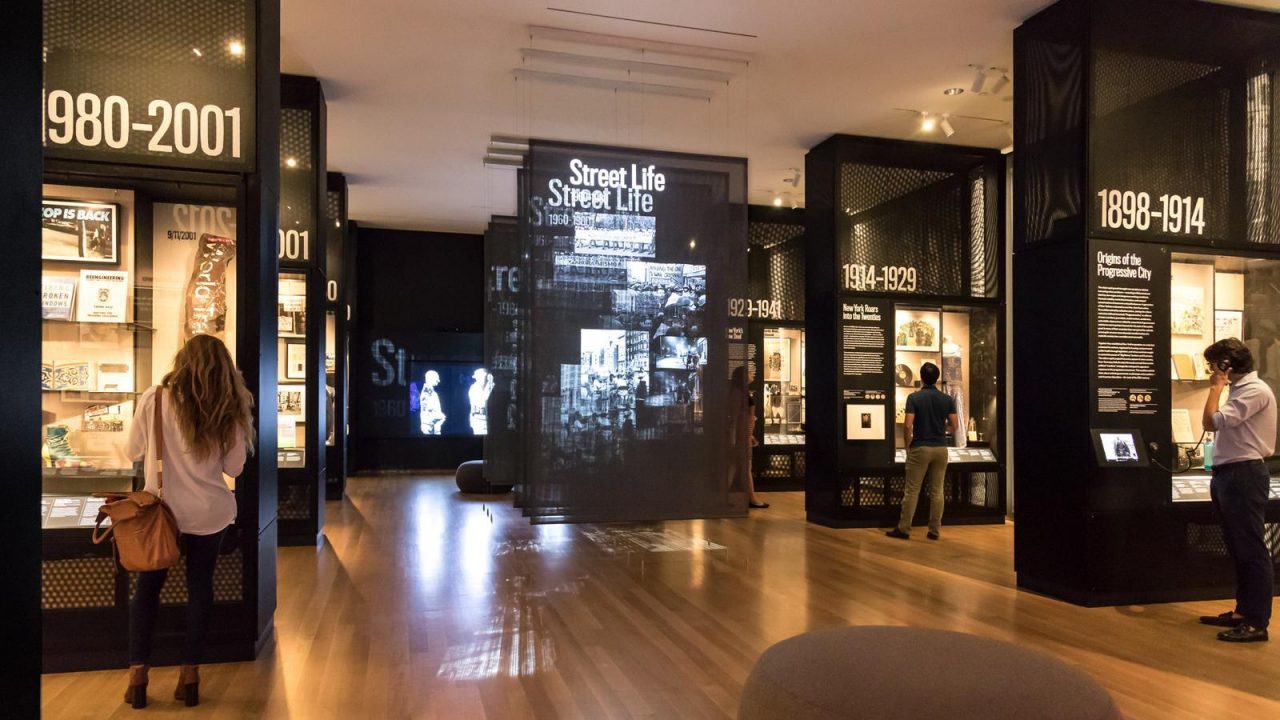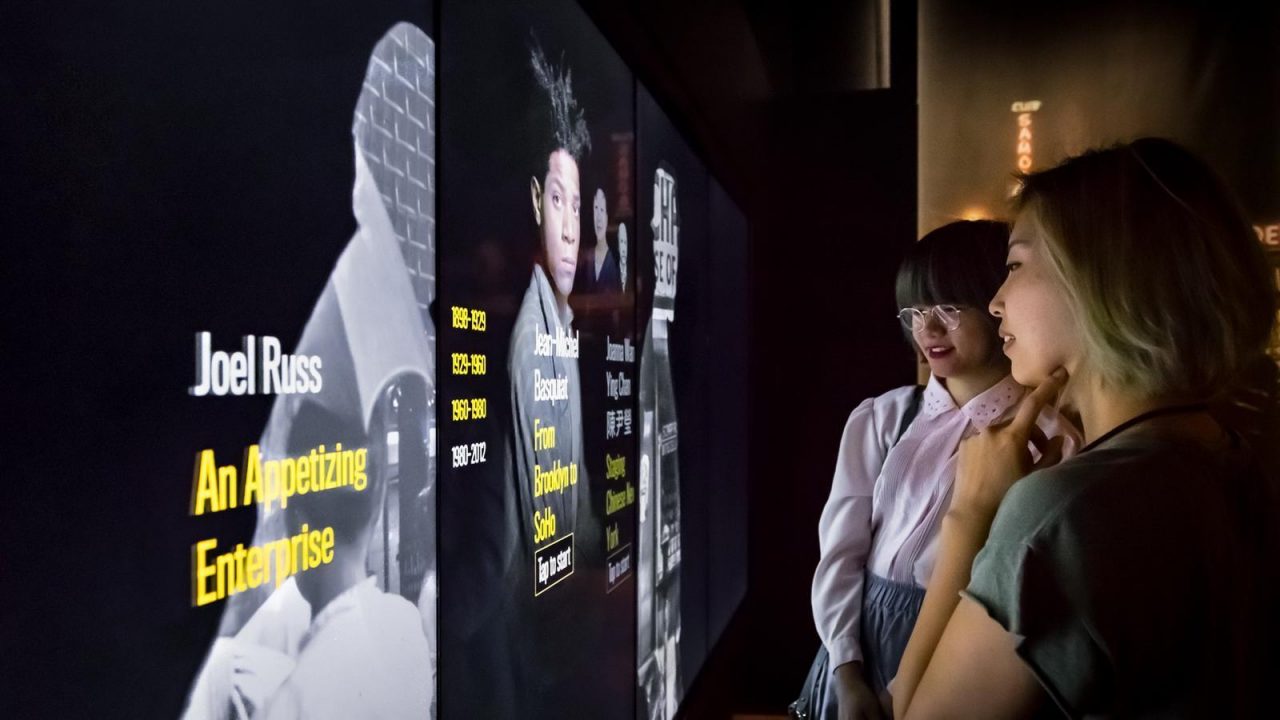 World City, 1898-2012
This gallery shows New York's rapid expansion, including rich primary sources, and two central interactive installations: a loop of archival film and sound that sets the tone and sense of time and place for the era, while a touchscreen installation allows visitors have the opportunity to "meet" the historical characters connected to this time period. First appearing as silhouettes walking across the screen, the characters then emerge and invite visitors to interact and learn their stories.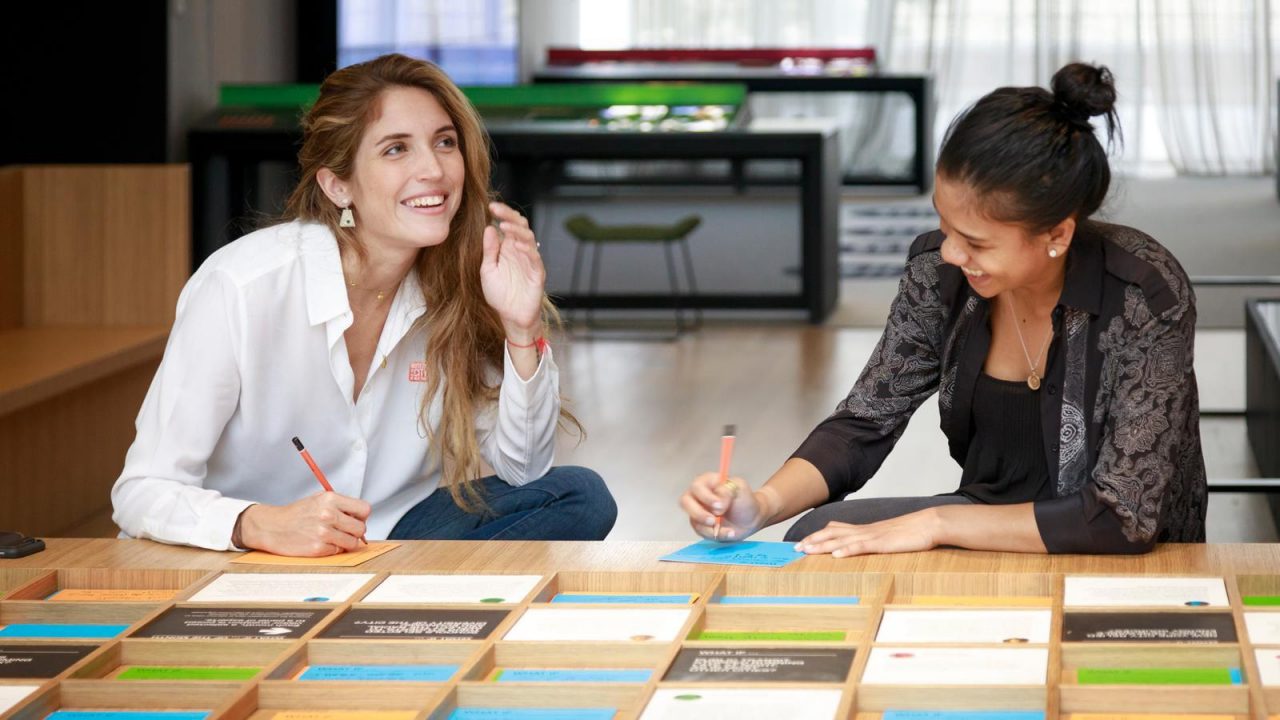 The Future City Lab
The centerpiece of New York at Its Core gives visitors a broad view of the issues that face our city's present. Then, visitors put their new knowledge to work in a massive city simulation as urban planners, designing their own city streets, buildings, and parks.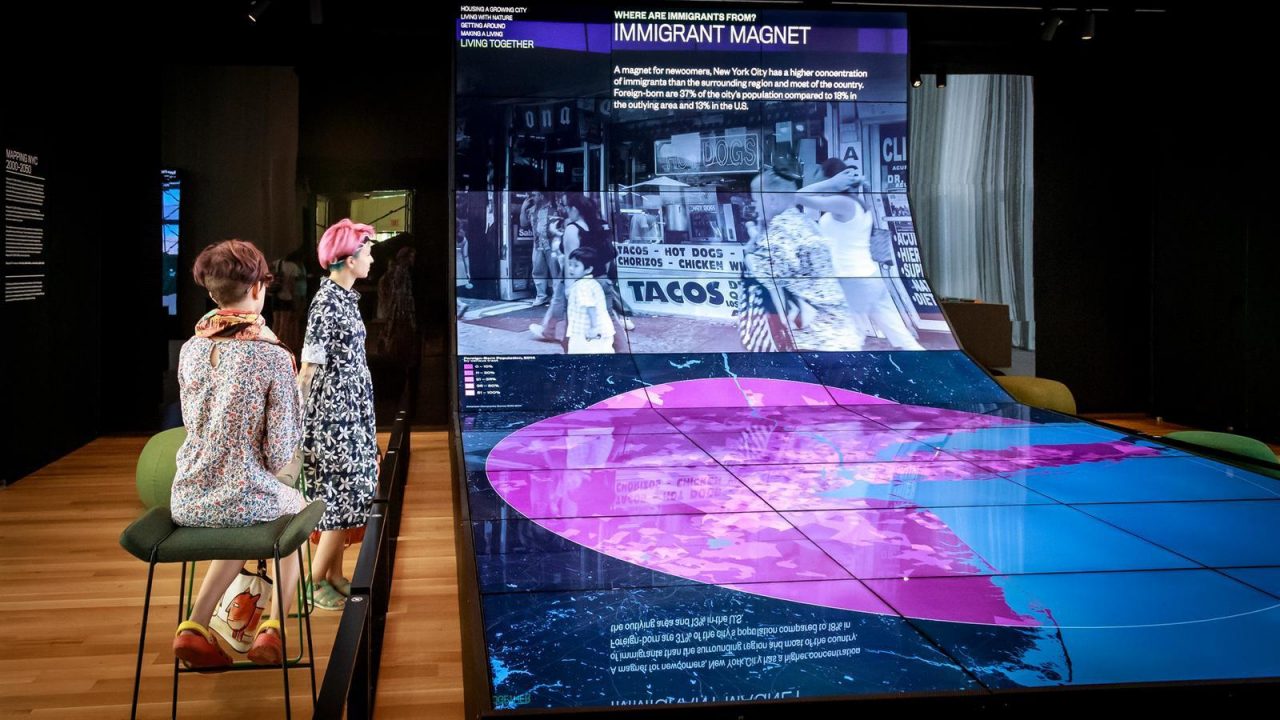 The Map Table
An impressive curved array of screens bring the issues that face modern New Yorkers to life. Each issue is paired with data visualizations that span all five boroughs of the city. For example, visitors can learn about plans for new transportation lines like the 2nd Avenue subway in "Getting Around", or where the most diverse pockets of New Yorkers reside in "Living Together."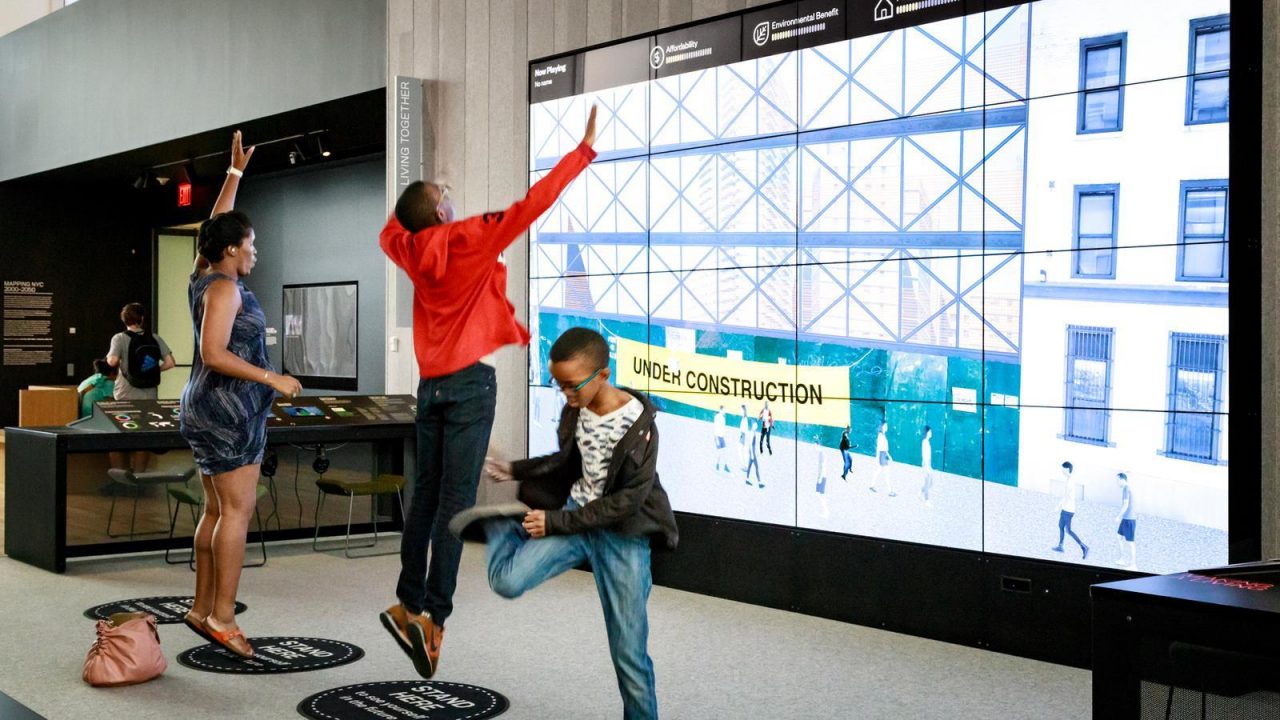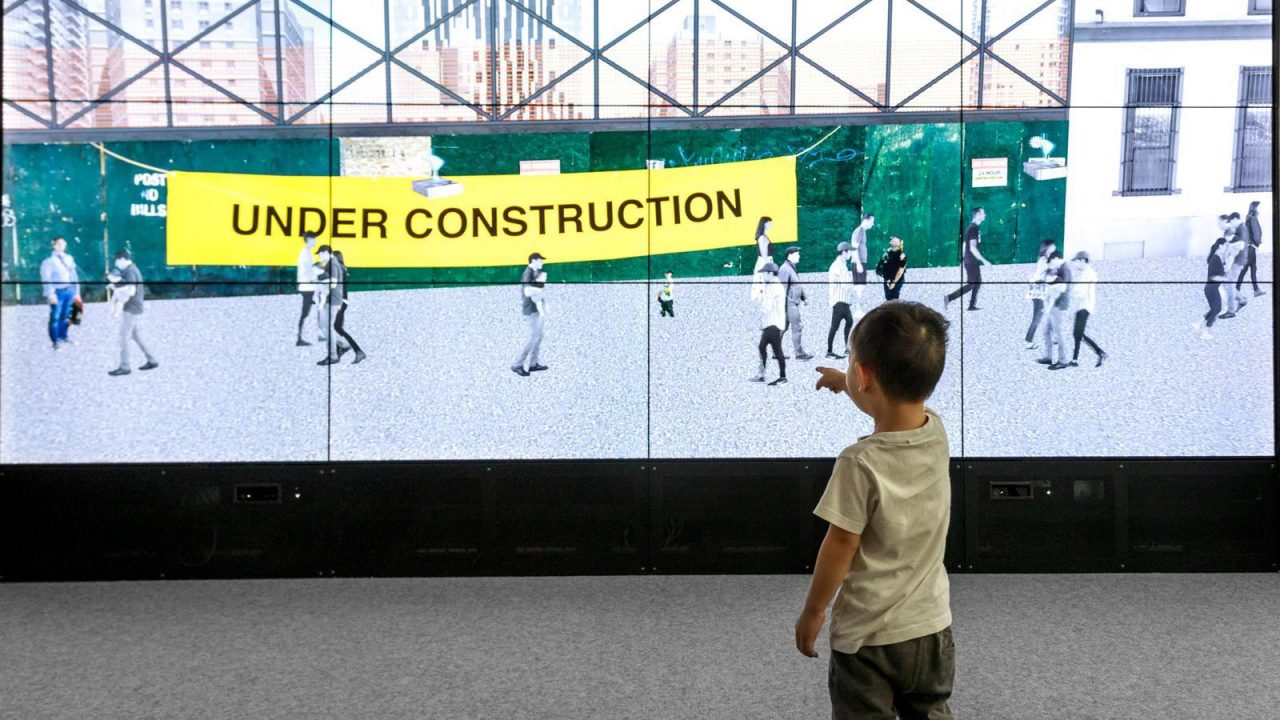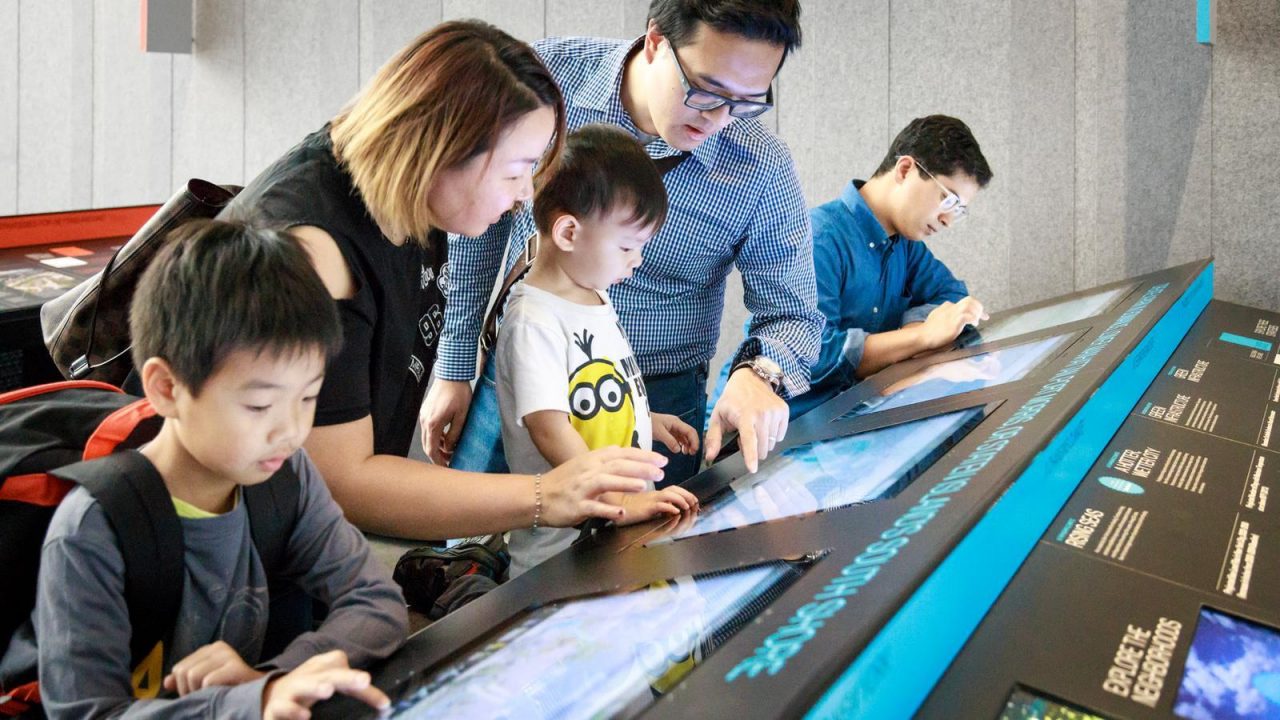 Activity Tables and Streetscape Wall
The culminating exhibit in the gallery allows visitors to create their own city of the future design. They can add vegetation, transportation, rooms for mixed-use housing, alternative energy, and even populate their designs with real New Yorkers. After sending their designs to the large installation pictured below, visitors can step inside their own creations using Kinect motion sensor technology, and play-act alongside virtual neighbors in a city of their own creation.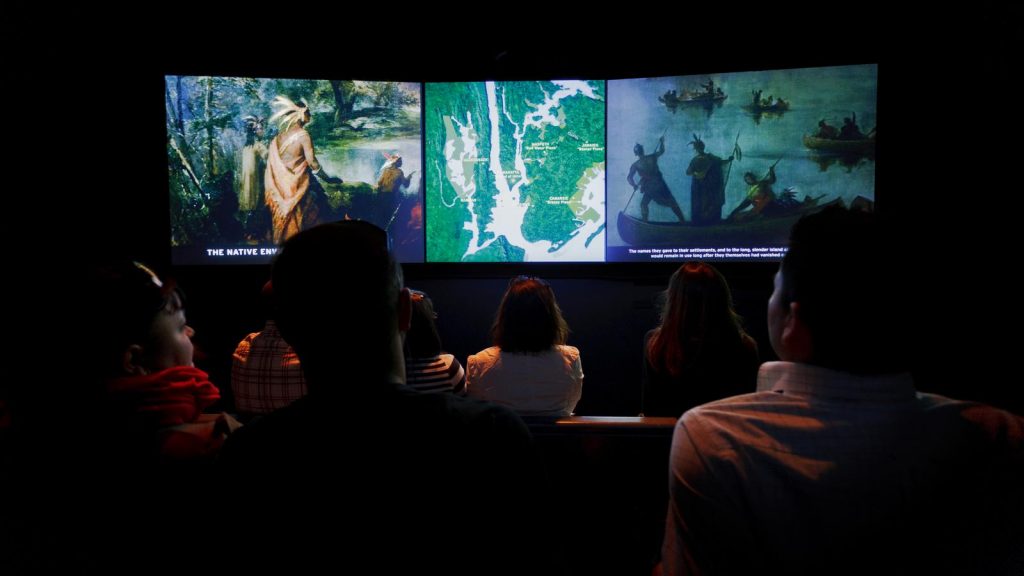 Timescapes is more of a piece of interactive theater than filmmaking, mixing narration, cartography, and photography into an engrossing 22-minute multimedia experience. The documentary traces the growth of New York City from a settlement of a few hundred Europeans, Africans, and Native Americans to its present status as one of the world's great cities. Developed in partnership with James Sanders & Associates, the experience was one of Local Projects' first 15 years ago. We've recently remastered original film and added a new chapter.