Norton Art+
Norton Museum of Art
What happens when a traditional art museum brings individual works of art to life through digital interactivity?
Overview
Norton Art+, a new augmented-reality (AR) iPad app, helps visitors more deeply engage and create with featured contemporary artworks, informed by the work's form and the artist's process. From Nick Cave's Soundsuits, to Ugo Rondinone's whimsical faces, the Norton Art+ app goes beyond simply adding a layer of digital information over the works. Instead, visitors can create and install new virtual artworks inspired by the museum's collection. The app allows visitors to explore unique interactions tailored to six contemporary artworks, informed by the work's form and the artist's process. This digital layer focuses visitors' attention on the visual and process-driven dimensions of an artist's work, and creates a connection with visitors by activating their own creativity, spatial awareness, and sense of play.
Young audiences are invited to learn through play by engaging with the ideas and concepts in contemporary works and deriving context and meaning from the interaction.
Forbes
The Details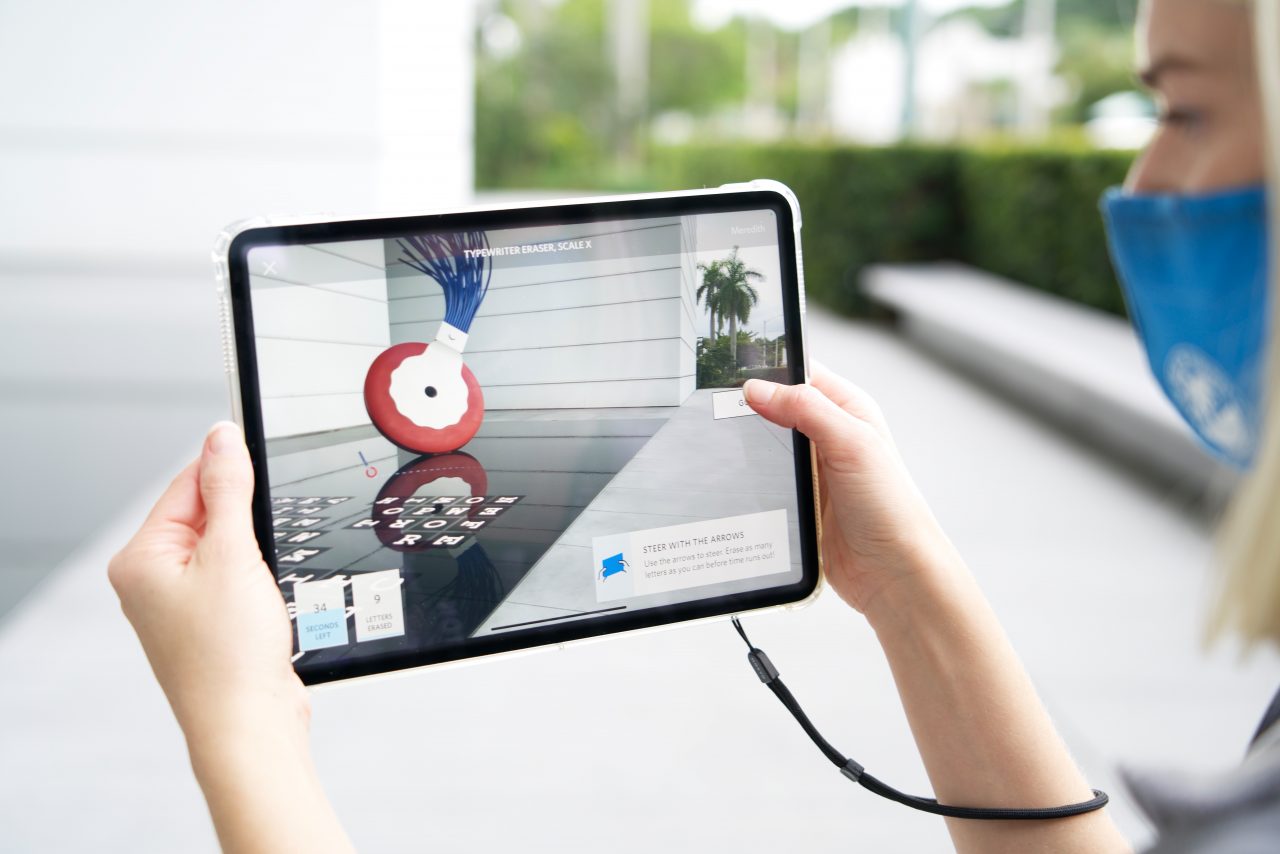 Claes Oldenburg & Coosje van Bruggen's Typewriter Eraser, Scale X inspired us to play with scale. Visitors can "drive" a virtual mini-eraser around the physical site of a fountain at the museum's entrance, creating the illusion of the eraser gliding across the surface of the water.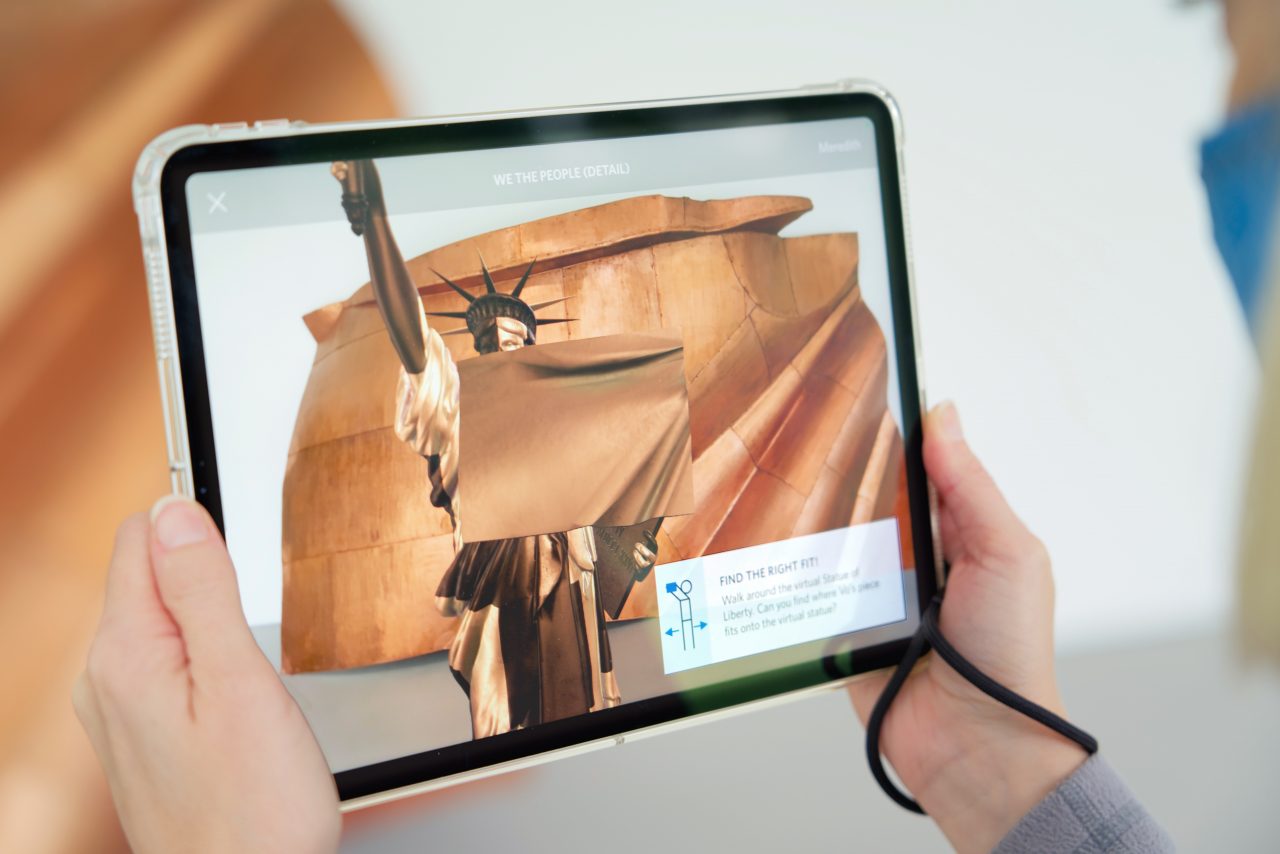 Visitors can virtually fit the section of the Statue of Liberty featured in Danh Vo's We The People back into place like a puzzle piece, before exploring an "exploded" view of the virtual Statue.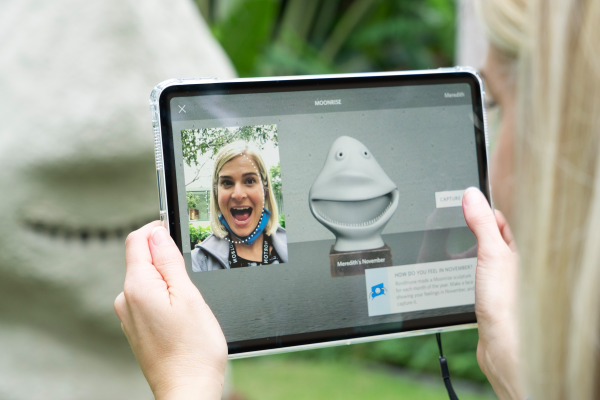 Ugo Rondinone's Moonrise features abstract faces rendered in ways that are strange yet familiar. Visitors can use facial mapping technology to capture their own expressions, transform them into similar digital sculptures, and place those sculptures alongside the real ones in virtual space.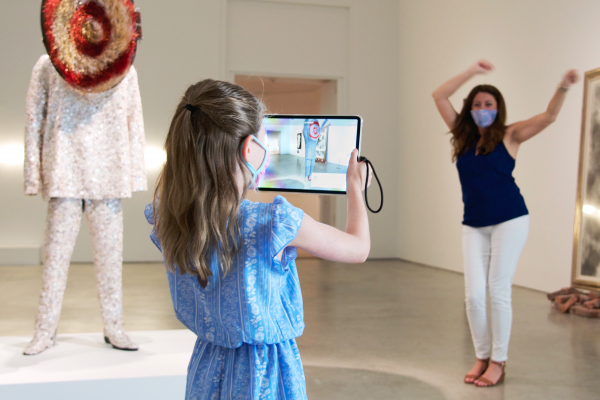 Visitors can don a digital version of Nick Cave's Soundsuit, and move around inside a virtual version of this playful sculpture.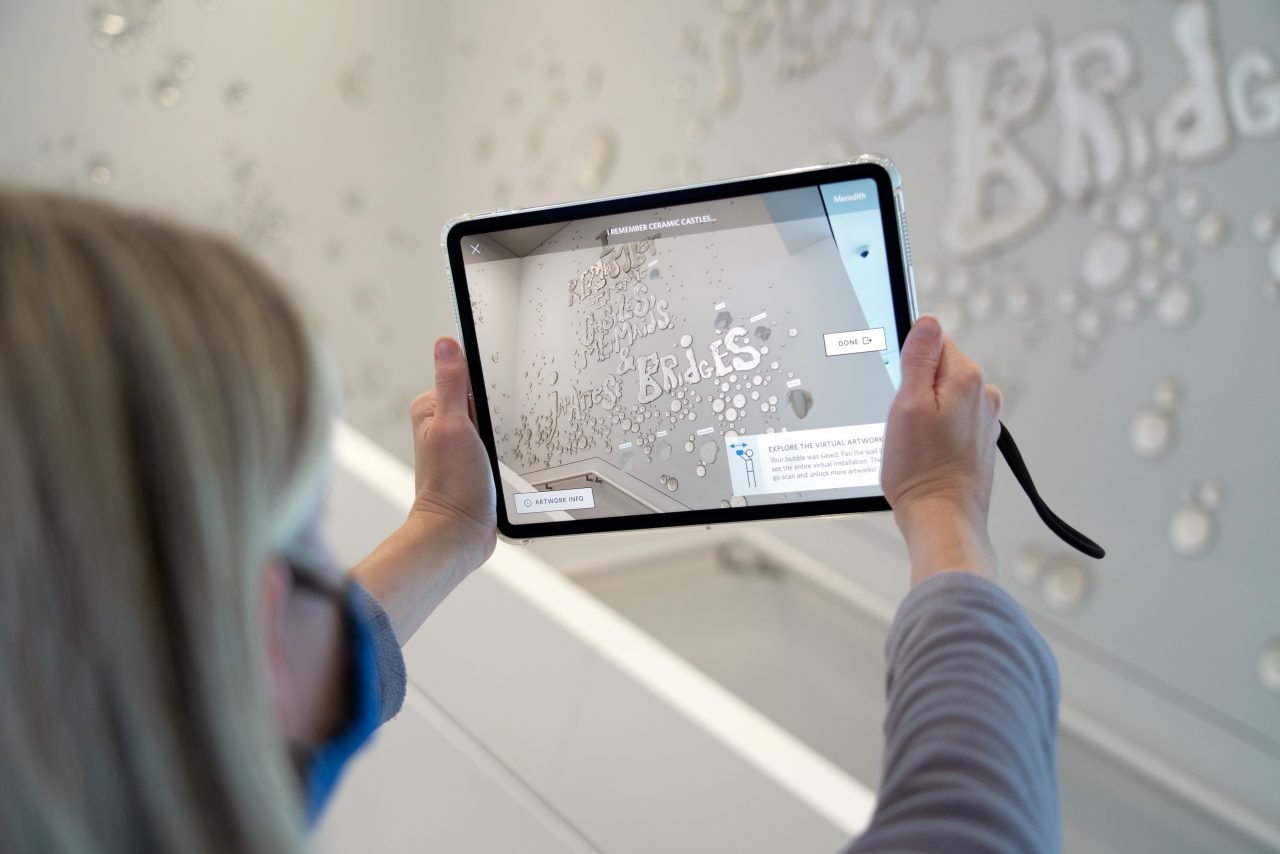 Visitors melt virtual glass and recreate the mirrored bubbles of Rob Wynne's I Remember Ceramic Castles, Mermaids, & Japanese Bridges.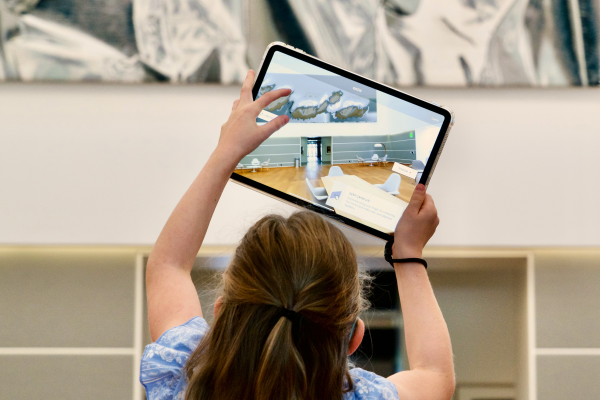 Visitors can recreate the three-dimensional illusion of Pae White's Eikon, using their finger to crinkle their own foil portrait, then hanging it in virtual space anywhere in the gallery they choose.