Planet Word: The World's First Voice-Activated Museum
Planet Word
Planet Word is the world's first voice-activated museum of words and language
Overview
Local Projects worked with philanthropist Ann Friedman and her team to transform the Franklin School, a National Historical Landmark, located six blocks from the White House into Planet Word, the world's first voice-activated museum of language. Through ten immersive learning galleries, visitors can use their voices to interact and engage with exhibits while hearing from a diverse international cast of leaders, authors, and everyday people who share what language means to them.
Partners
Solomon Group, BBB Architects, Hypersonic, SH Acoustics, Jeremy Bloom, My Active Driveway, Zumm Studios
Services
Exhibit Design, Content Development, Media Design, Media & Software Development
Opening a book in Planet Word is like opening and stepping into your imagination as a child.
Forbes
The Details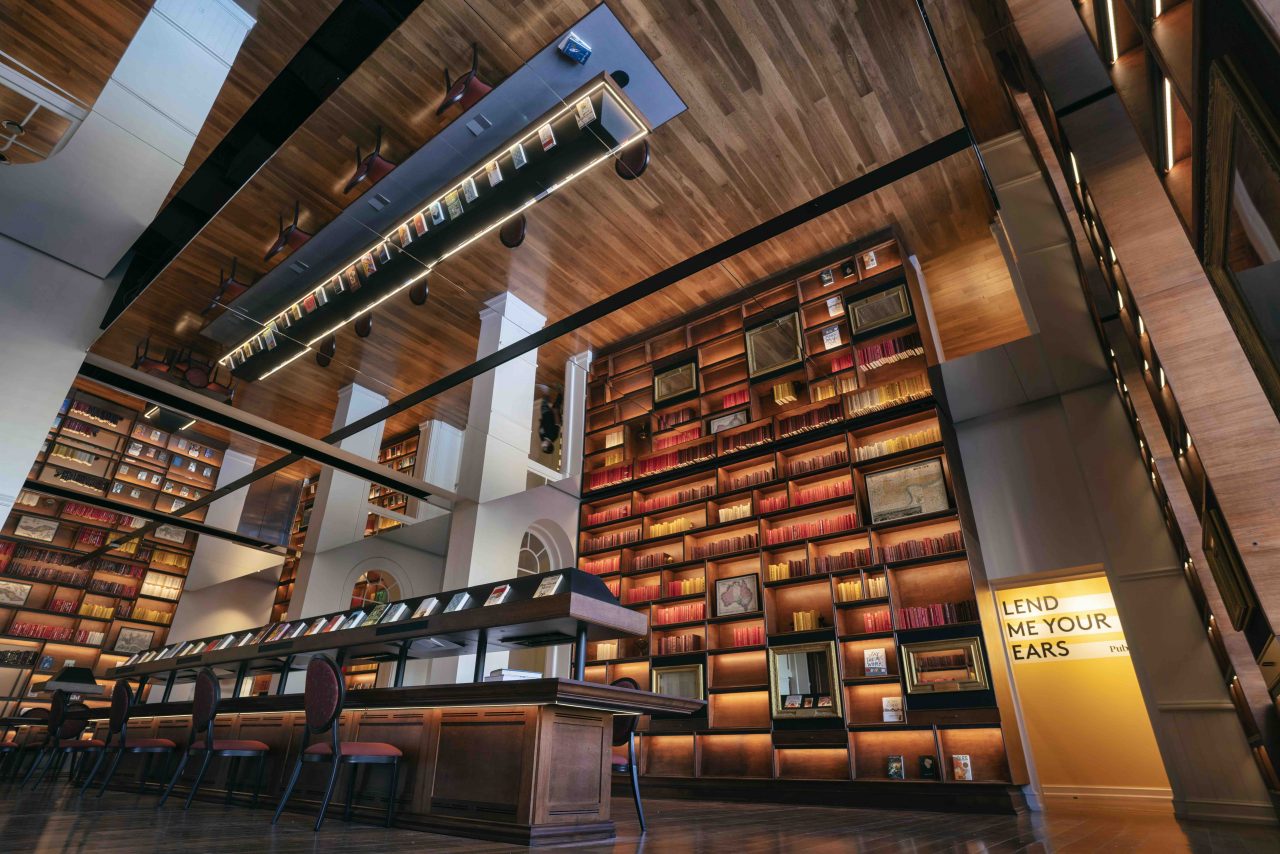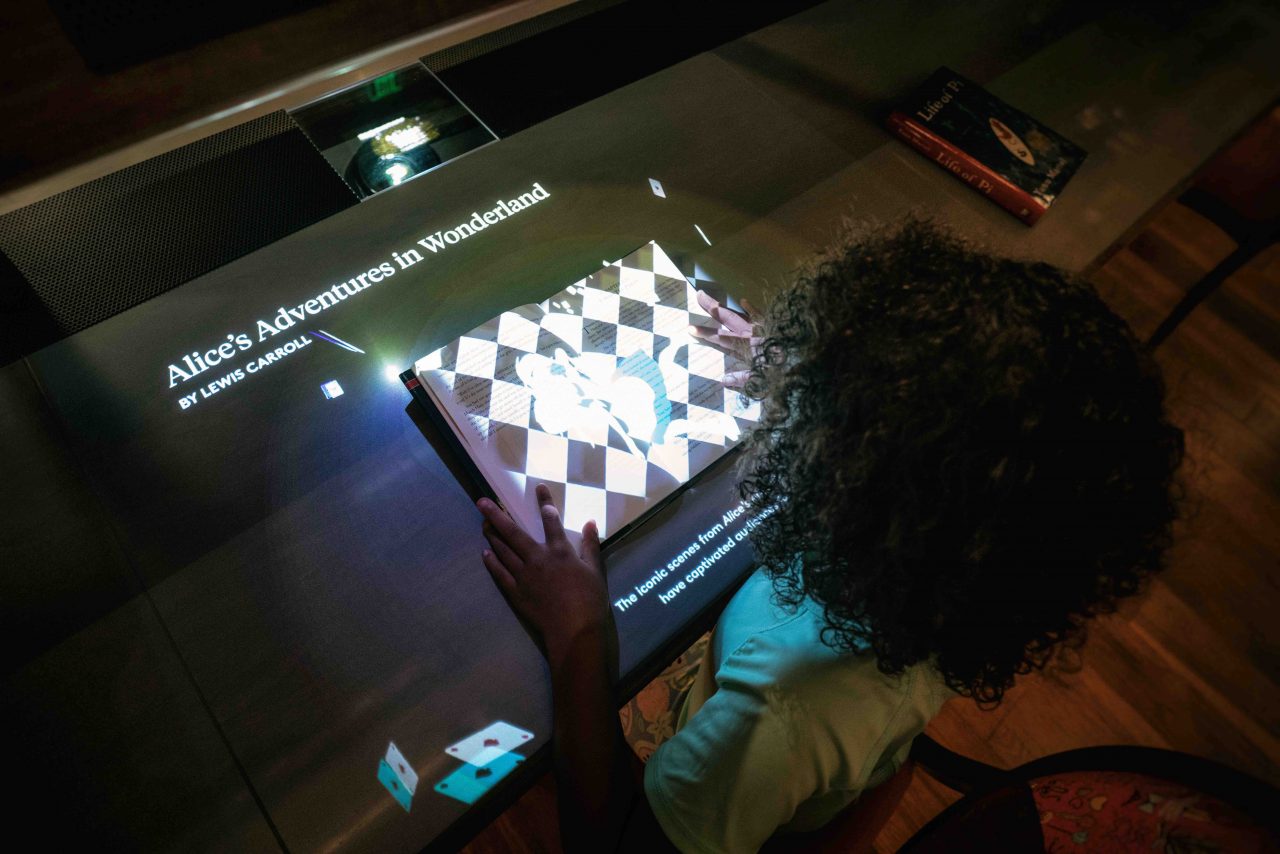 The Library
The Library is a magical place where the wonders of imagination and literature collide. Visitors can choose from a large selection of books and watch as the characters, settings, and important moments come to life in front of their eyes. As birds fly, basketballs bounce, and Alice falls down the rabbit hole, visitors hear cinematic narration that explains what makes each book special,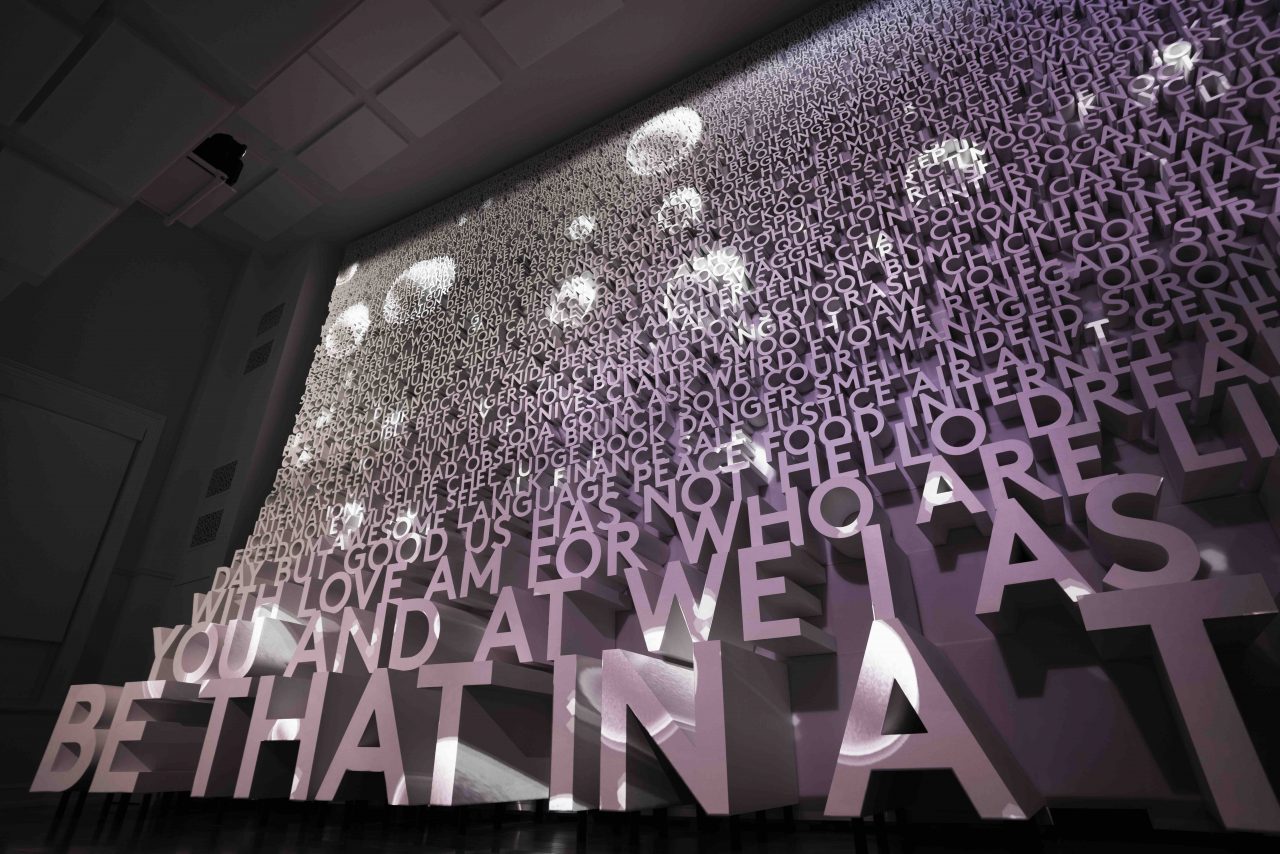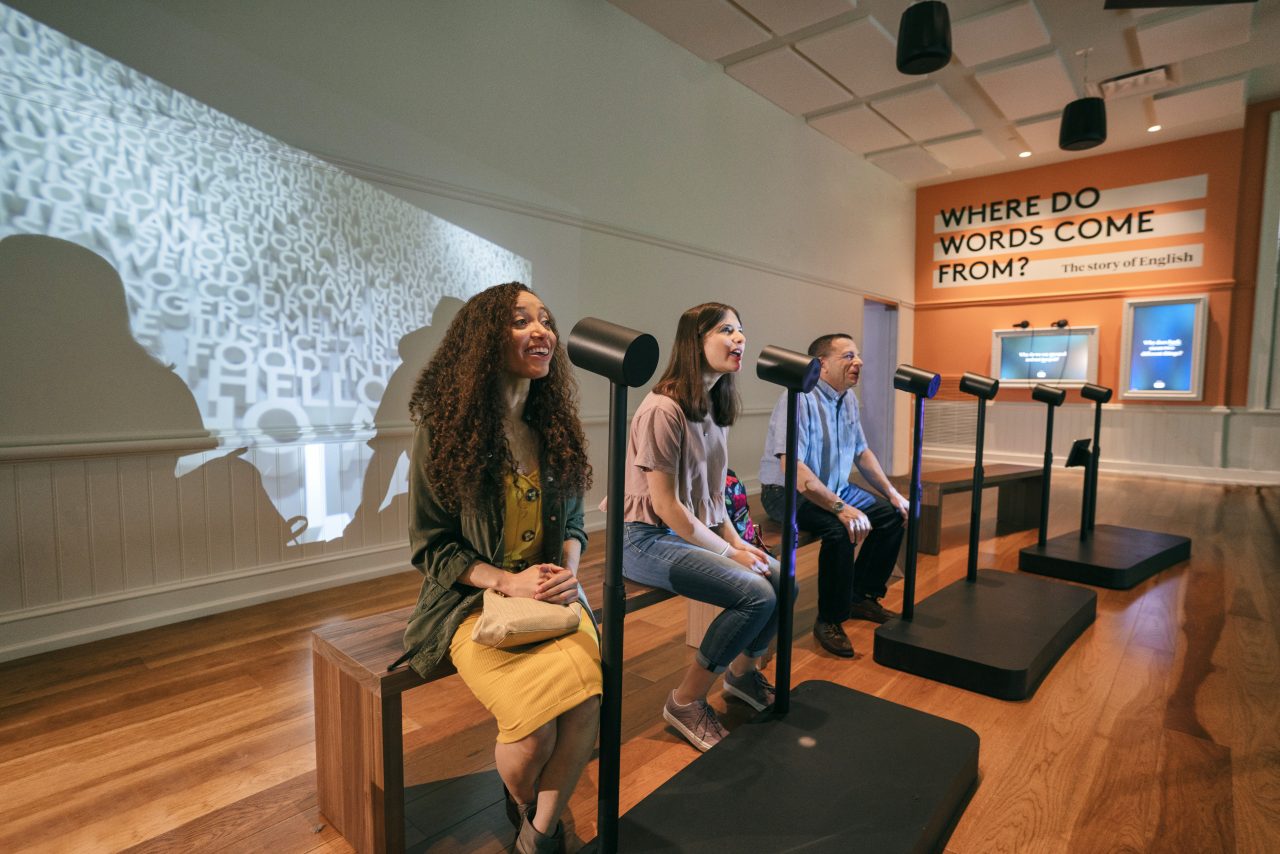 Where Do Words Come From?
In this introductory gallery, a massive wall composed of over 1,000 three-dimensional words comes to life by speaking aloud, asking visitors questions, and responding with a lively combination of sound, animation, and lighting effects. This interactive wall uses its voice to address stereotypes and misconceptions about how language works — challenging, for example, the idea that "ain't ain't a word" and presenting evidence for language as a living thing that is shaped by us all.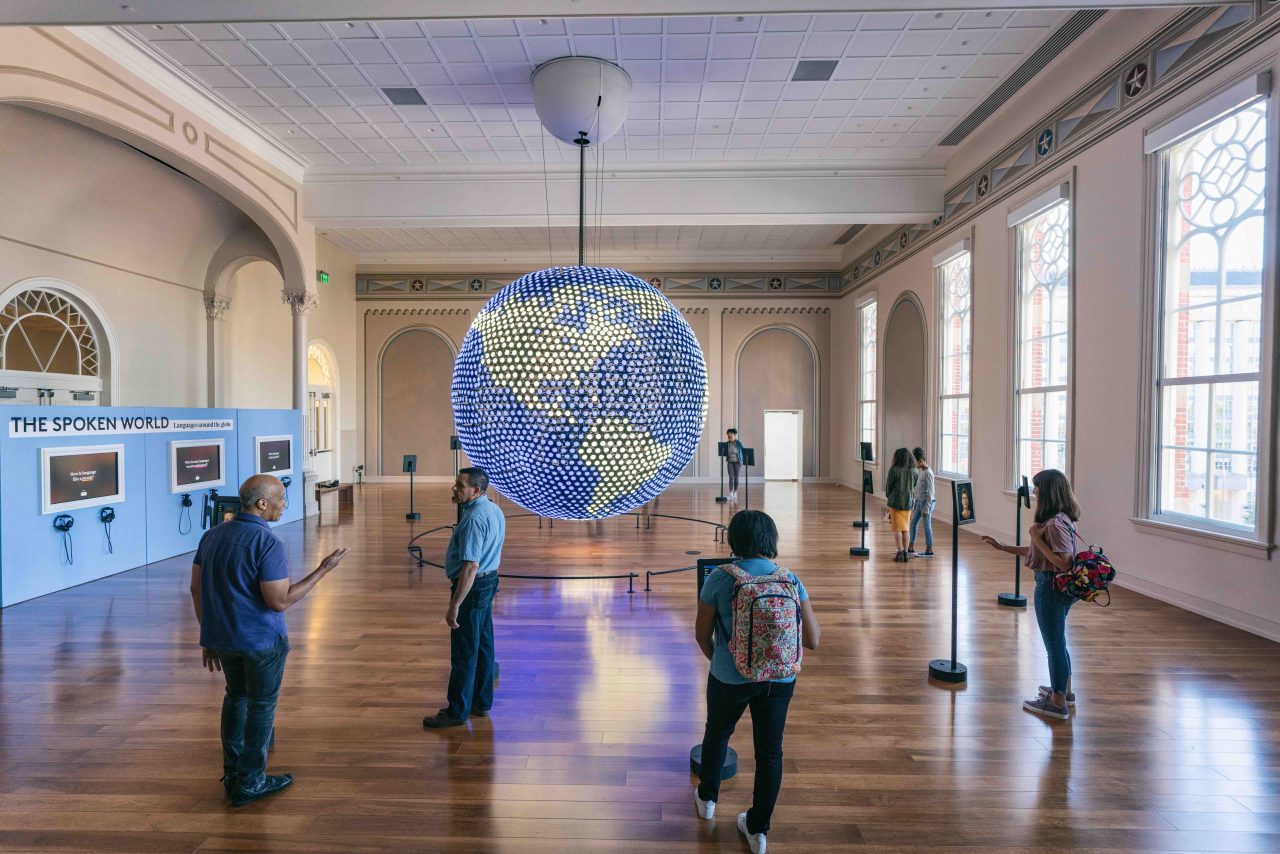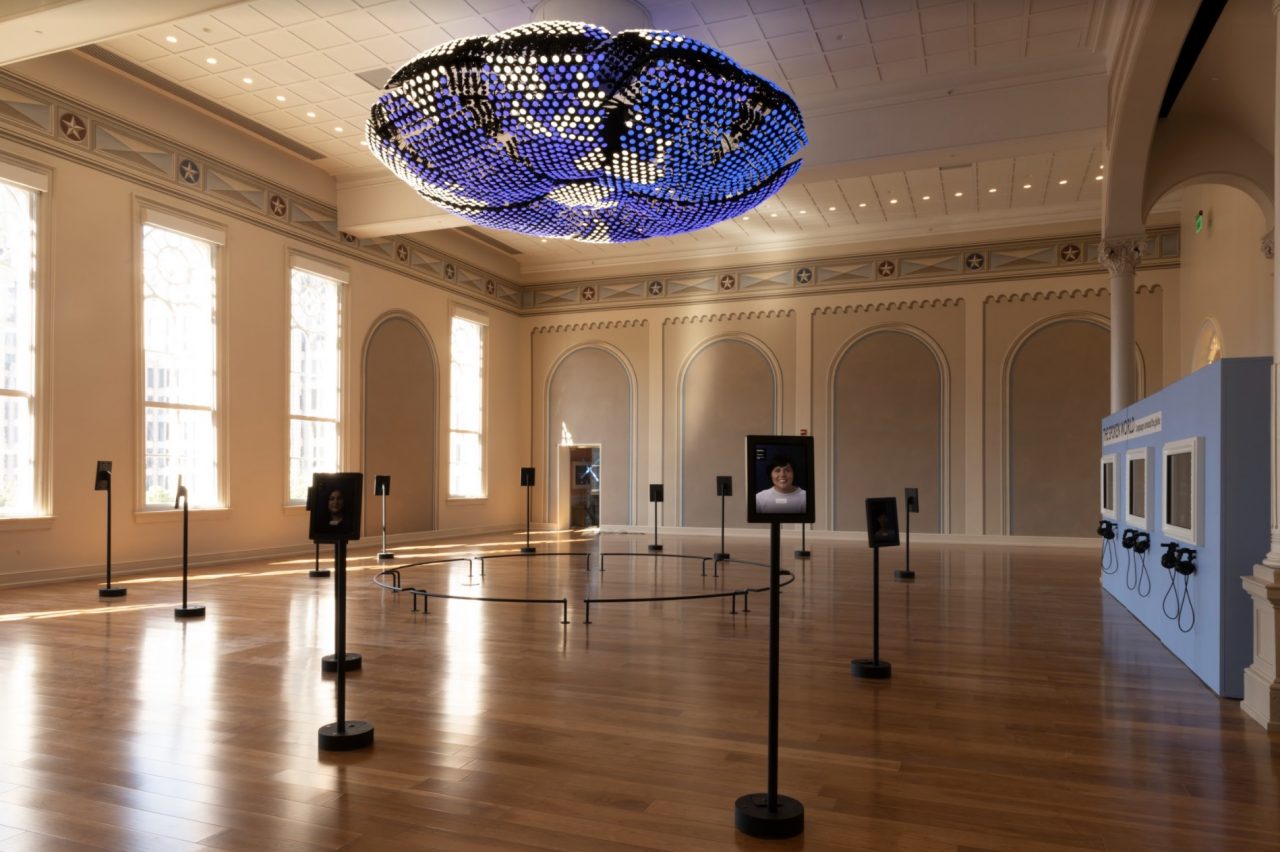 The Spoken World
The Spoken World, a gallery located in the fully restored Great Hall, boasts a stunning 4,800-LED kinetic sculpture. The spectacle is in service of creating personal, face-to-face experiences with native speakers that demonstrate what is unique about 30 different languages — many of them rare or endangered — from six continents. The sculpture can also recede into the ceiling, transforming into a chandelier for special events.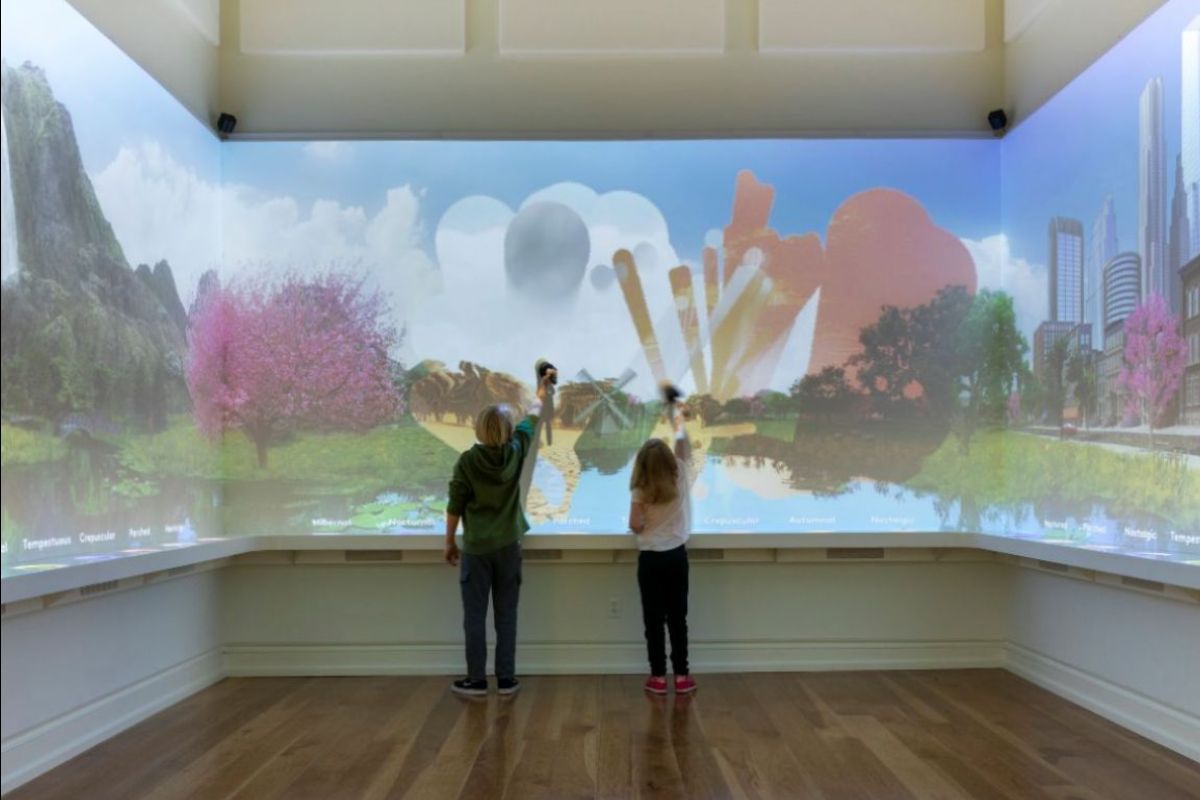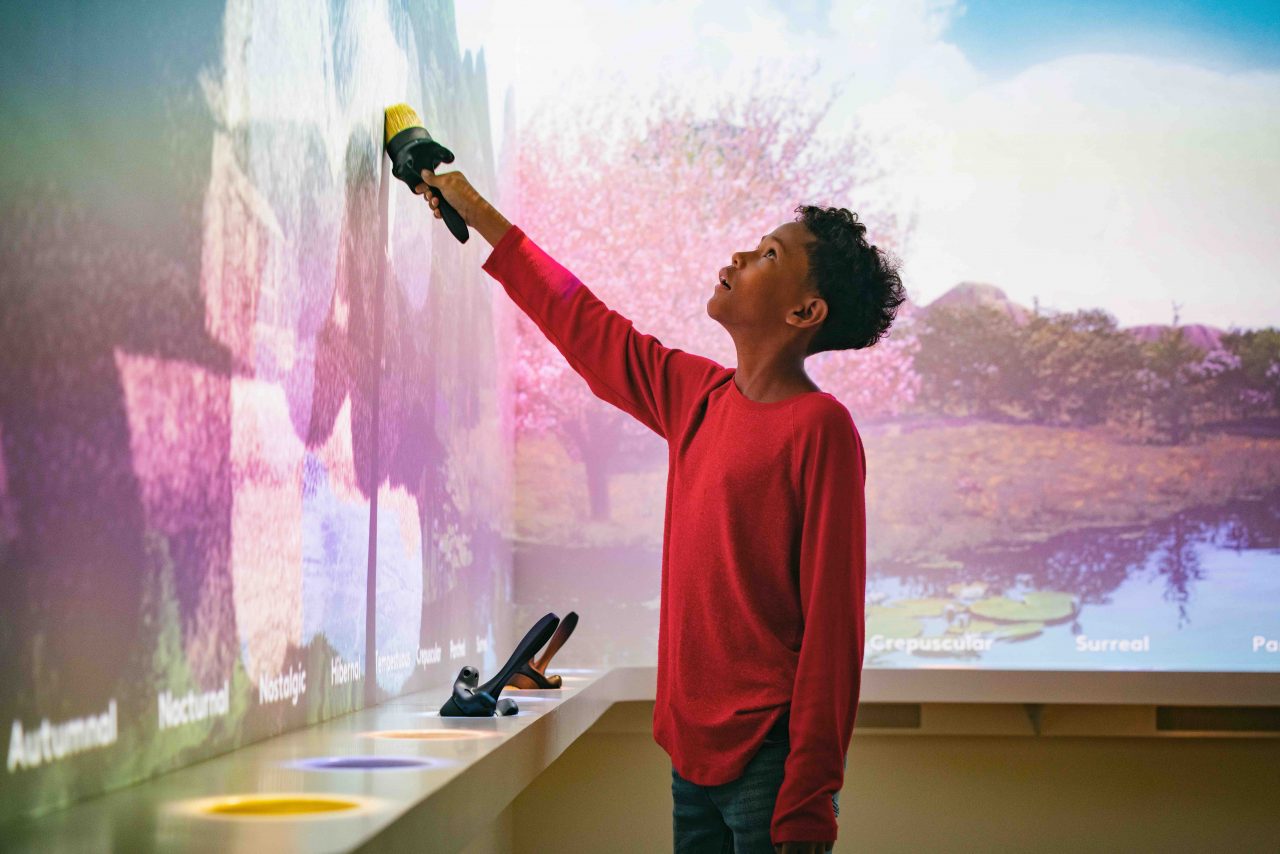 Word Worlds
In the Word Worlds gallery, visitors use a "smart" paint brush and pick a descriptive word to "paint" with. As they move their brush along the wall, the landscape comes to life with imagery, motion, and sound effects that reflect the meaning of that particular word. The scene constantly evolves as visitors paint with new words.