ZERO
Guggenheim Museum Bilbao
An immersive experience and introductory gallery for all Museum visitors, commissioned by the Guggenheim Museum Bilbao, and created by Local Projects.
Overview
ZERO is an introductory gallery commissioned by the Guggenheim Museum Bilbao. It orients visitors as they begin their experience in the Museum's lobby, and provides insight into the urban history of Bilbao, revealing the layers of design behind Frank Gehry's most iconic building, and offering a unique overview of the Museum's permanent collection.
Services
Experience Design, Exhibit Design, Media Design & Development
The Details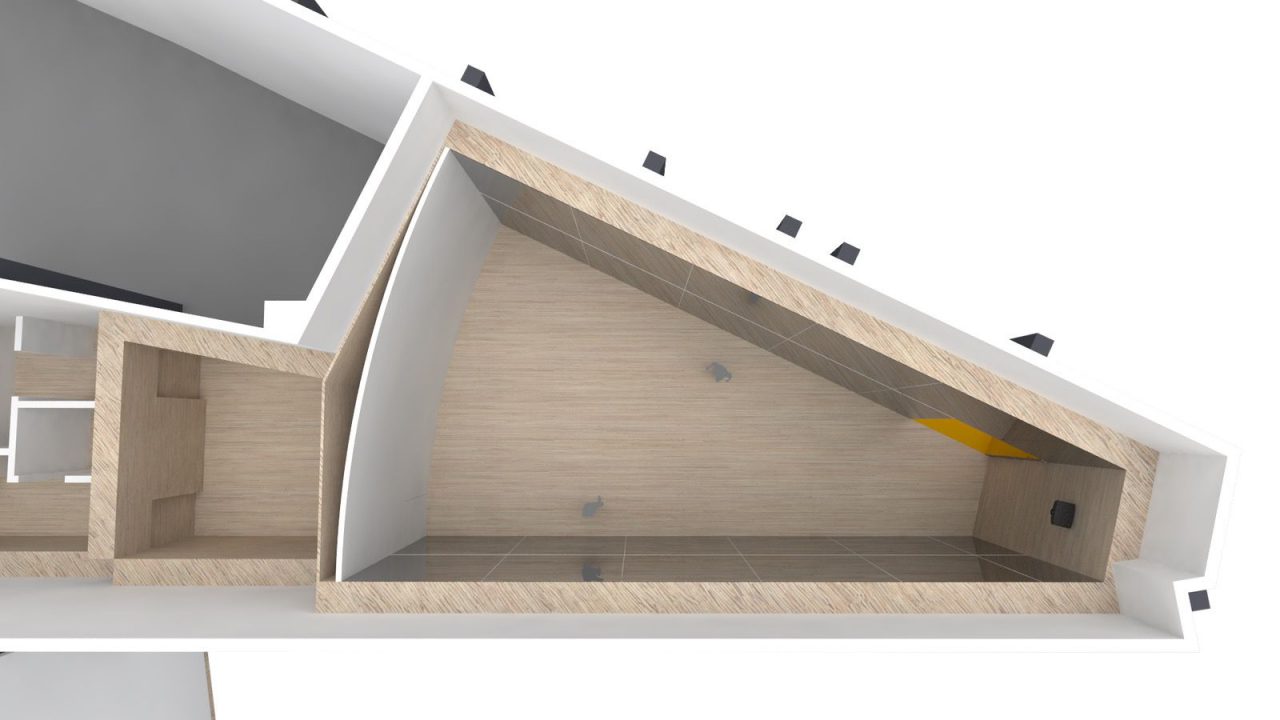 Iconic Architecture Posed Unique Challenges
The iconic architecture of Frank Gehry's building created a unique challenge for our team: how to transform a small, narrow, and oddly-shaped space adjacent to the lobby into an unforgettable orientation gallery experience.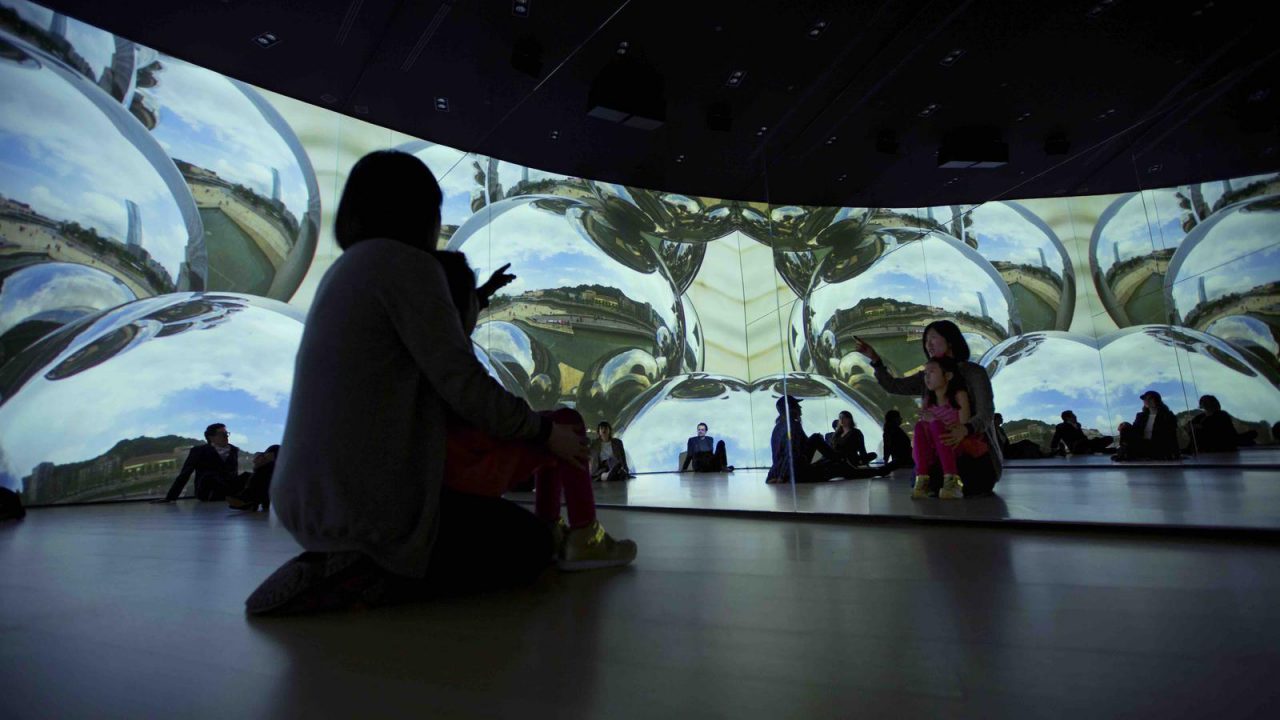 A Kaleidoscopic Illusion
ZERO uses a curved projection and geometry to wrap visitors in a mirrored kaleidoscopic environment, allowing for a 300º view that gives the gallery the illusion of being 14 times its original size. This dynamic setting places the viewer at the center, extending beyond the physical limits of tangible space to create a truly immersive experience of architecture.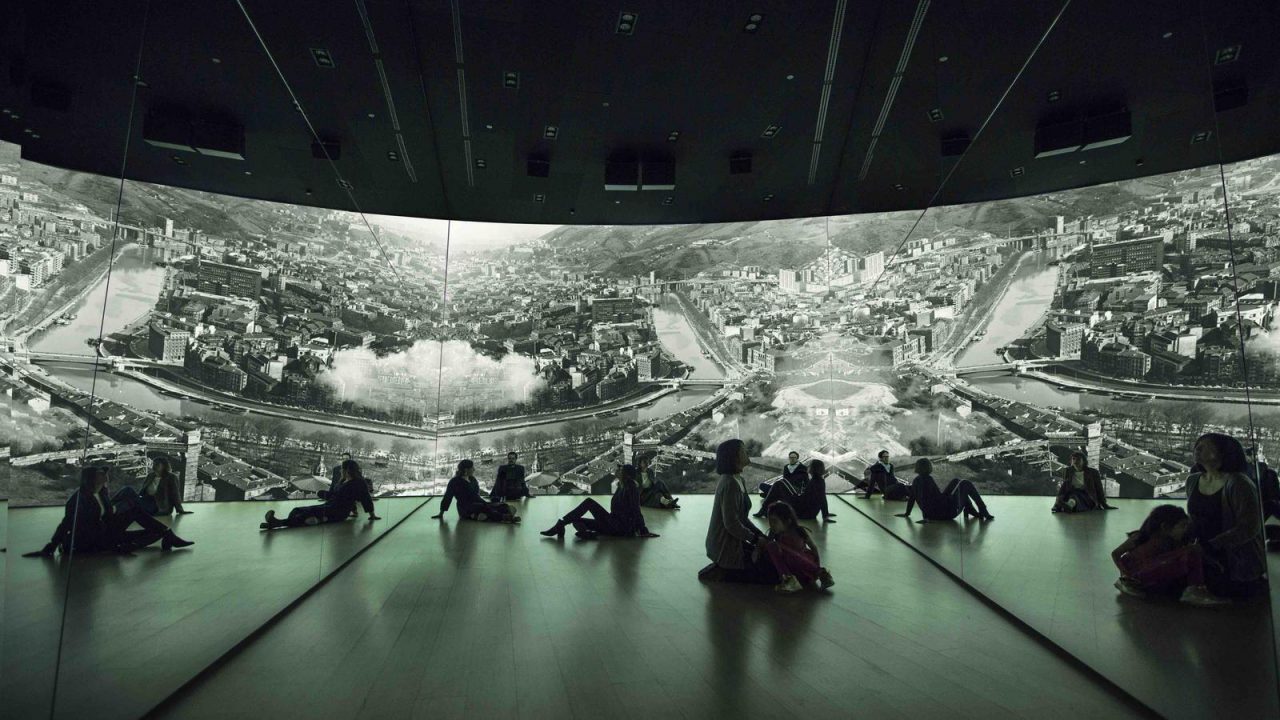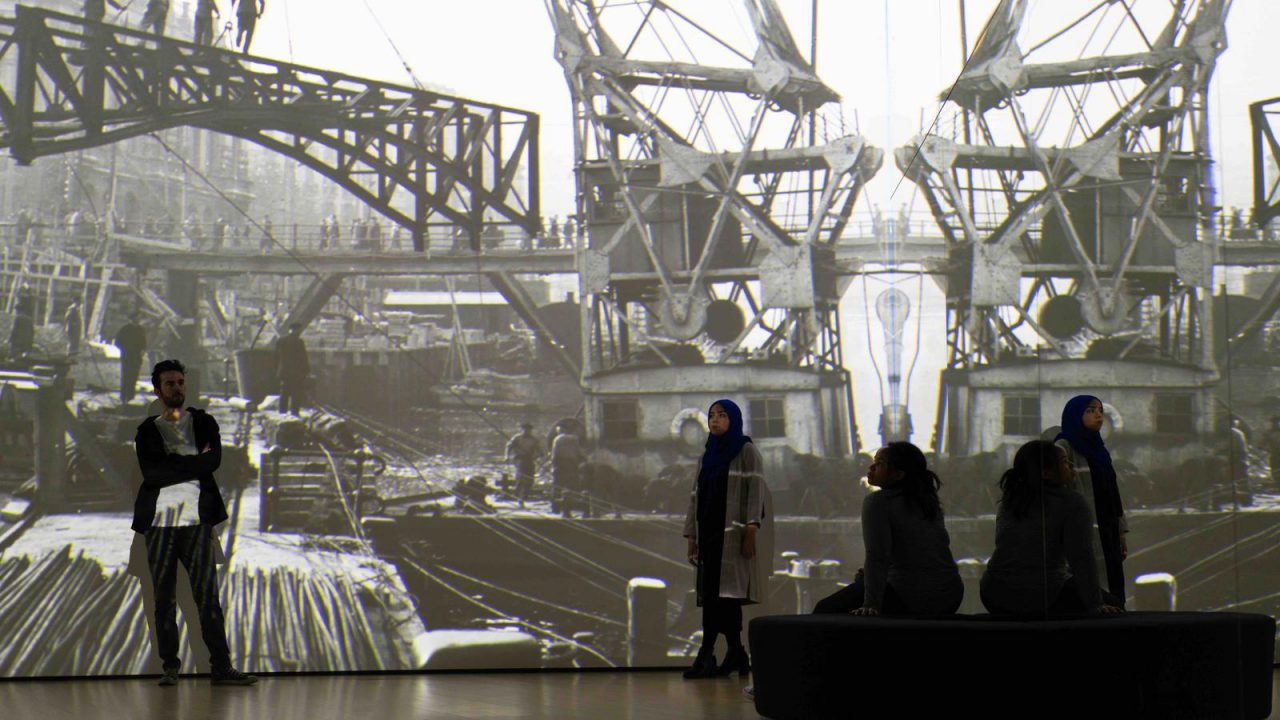 The Museum that changed a city
The genesis and development of the Museum, as well as the history, cityscape, and industrial past of Bilbao and the region of Biscay, are at the core of ZERO's visual experience. Selected imagery highlights the Museum's site and surroundings in industrial Bilbao, and shows the deep connections between the Guggenheim Museum Bilbao and the aesthetic identity of the territory.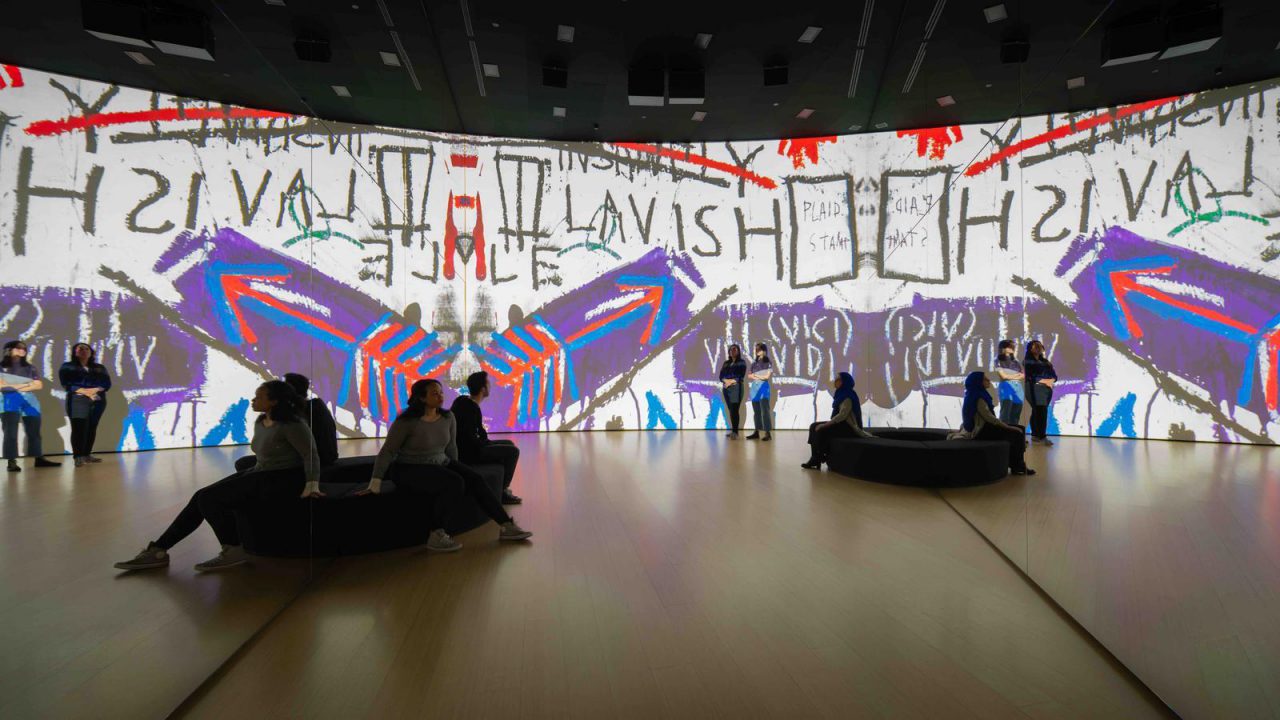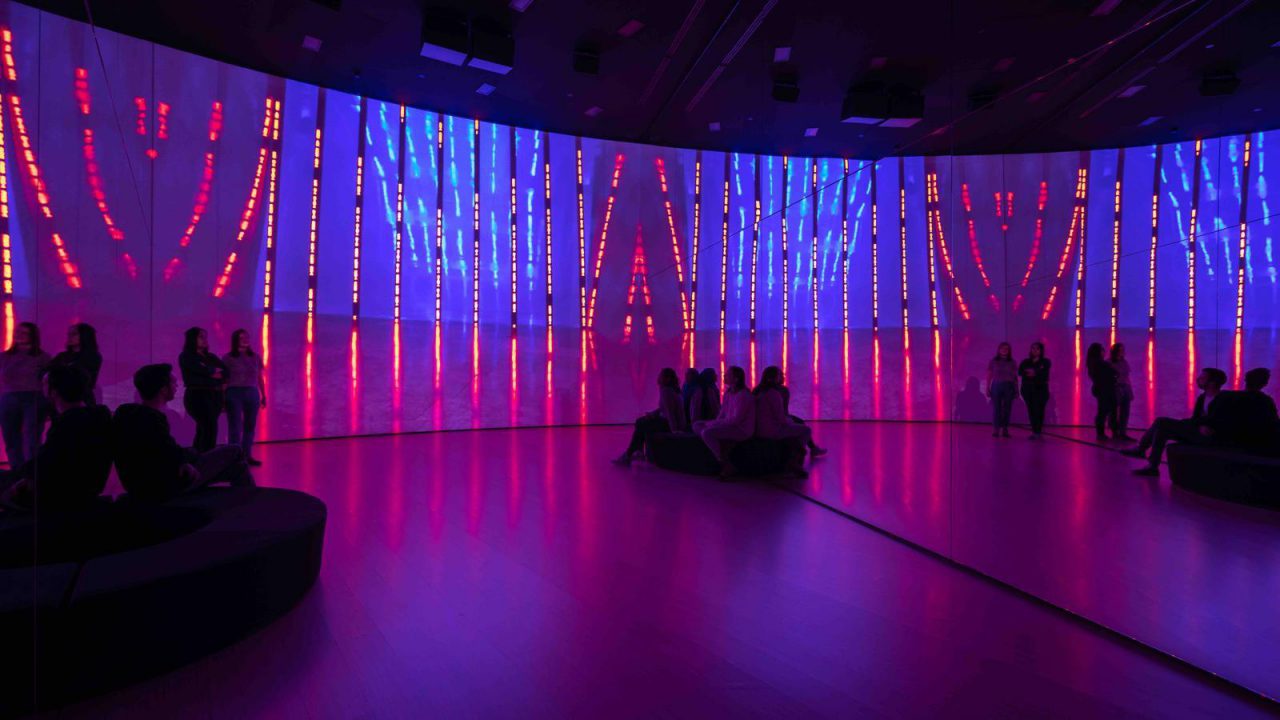 The art that defines a museum
Weaving architectural textures and details together with some of the most iconic works in the Permanent Collection, ZERO offers an awe-inspiring experience of works by Jean-Michel Basquiat, Louise Bourgeois, Daniel Buren, Eduardo Chillida, Jenny Holzer, Anish Kapoor, Anselm Kiefer, Yves Klein, Jeff Koons, Fujiko Nakaya, Jorge Oteiza, Gerhard Richter, Mark Rothko, Richard Serra, Cy Twombly, and Andy Warhol, all of whom have work presented at the Guggenheim Museum Bilbao's galleries and outdoor spaces.