London Mithraeum
Bloomberg
A groundbreaking theatrical technique sheds light on an ancient Roman cult.
Overview
The Temple of Mithras, originally constructed around AD 240, was first discovered in 1954 during the excavation of a World War II bomb site. It captured the imagination of the public, with an estimated 400,000 people visiting the uncovered remains. Today, seven metres below modern street level, London Mithraeum changes the way we encounter archaeology, offering visitors an immersive experience and bringing the bustling world of Roman Londinium to life by unlocking the stories behind the city's first Londoners. We created a living, physicalized hologram that recreates the structure of an ancient Roman temple in sheets of light and haze, a technique never-before-used in an exhibit context. This groundbreaking creative approach allows visitors to walk through the ruins and immerse themselves in the structure as it once stood.
Partners
Studio Joseph, Electrosonic, Goppion
The Details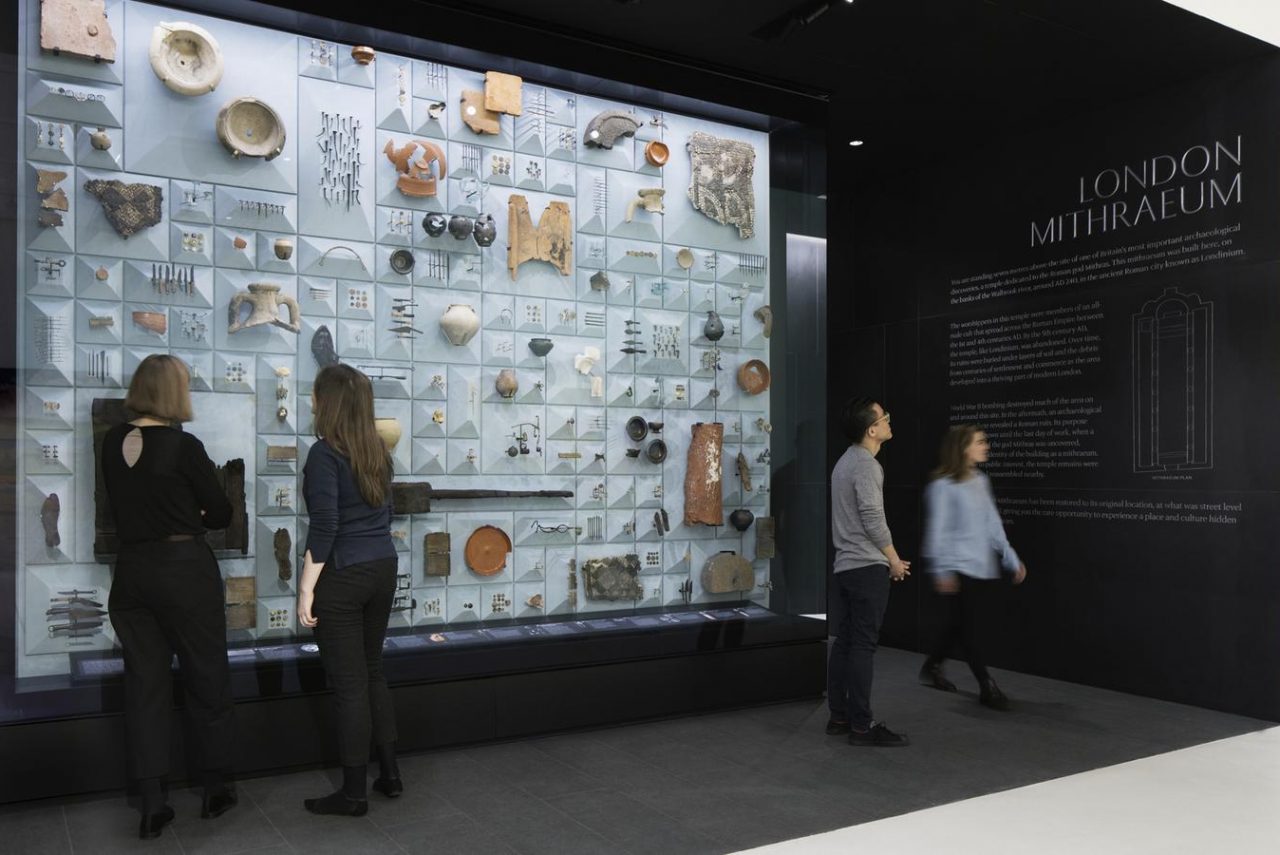 Explore Ancient Roman Artifacts and Contemporary Interpretations
The top level of the museum combines an impressive case of 600 Roman artifacts discovered at the site, along with accompanying analog and digital interpretation, and a contemporary gallery of rotating artworks inspired by the Mithraeum.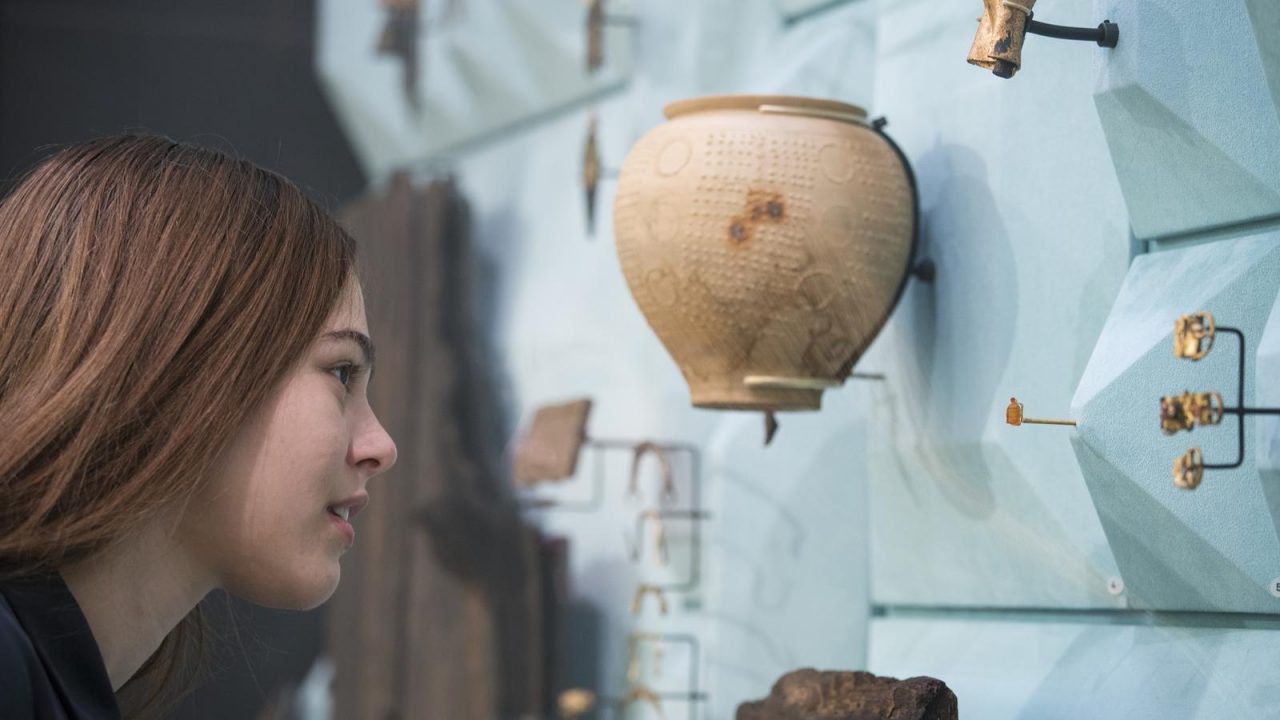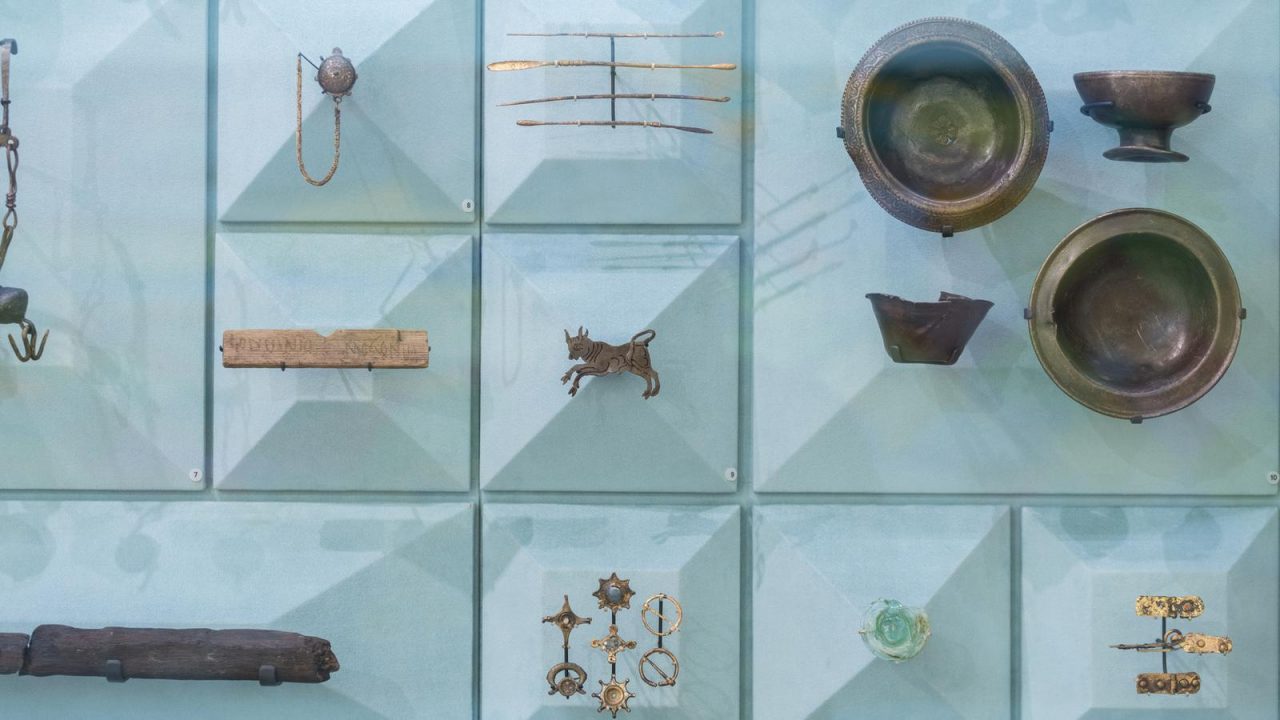 Encounter Shadows of the Past
On the mezzanine level, visitors encounter translucent resin casts of key temple artifacts they can touch, paired with interactive digital kiosks containing more information. The room is enveloped by shadowy animations of the temple's occupants, At the rear bench, scholars share what little is known about the mysterious cult.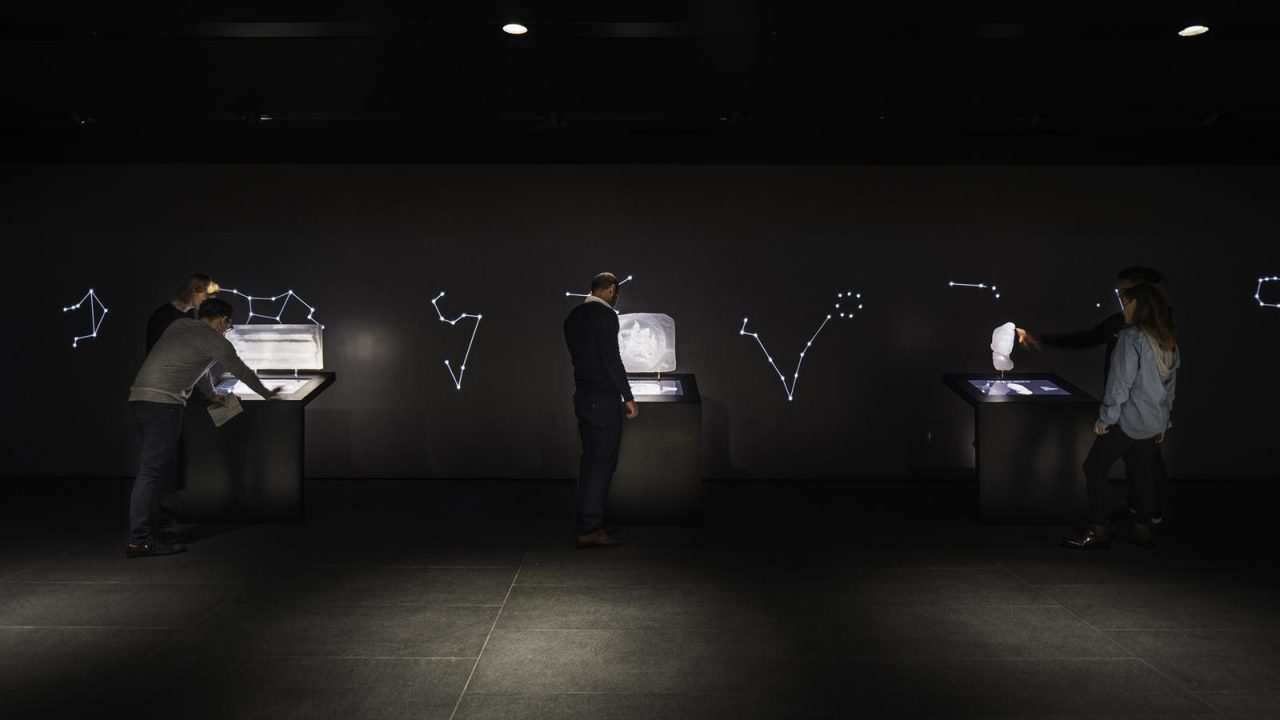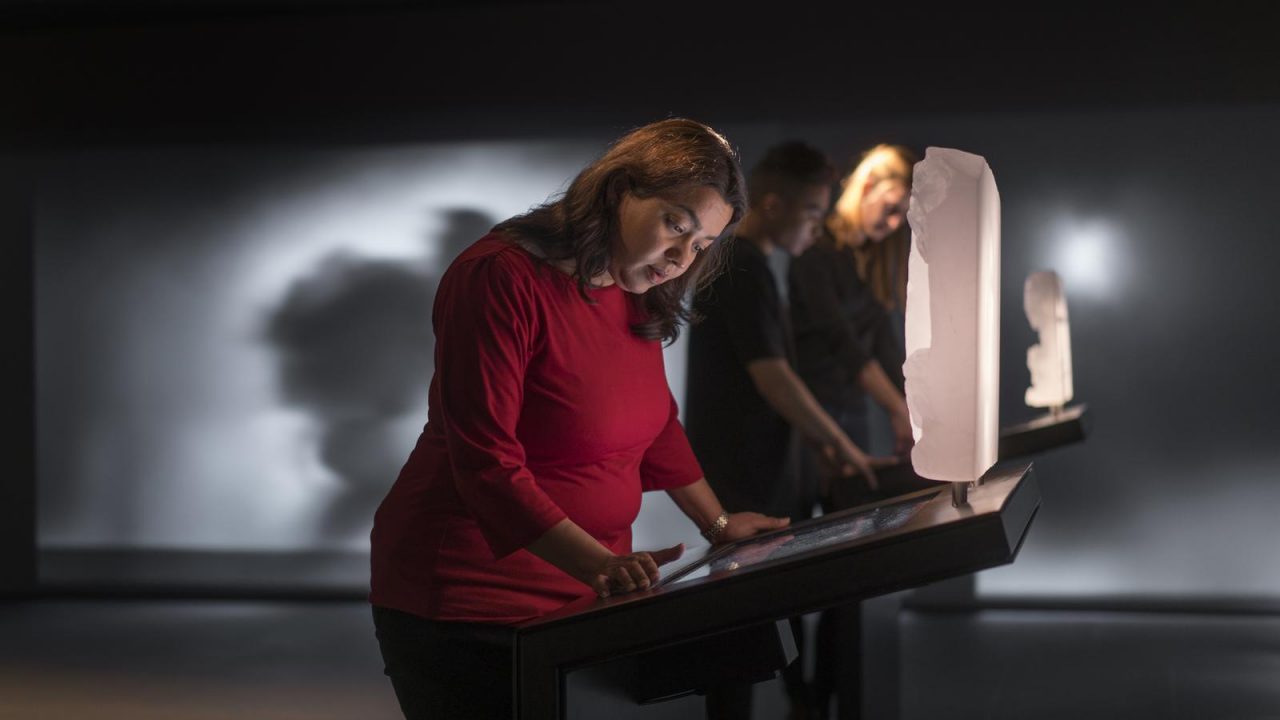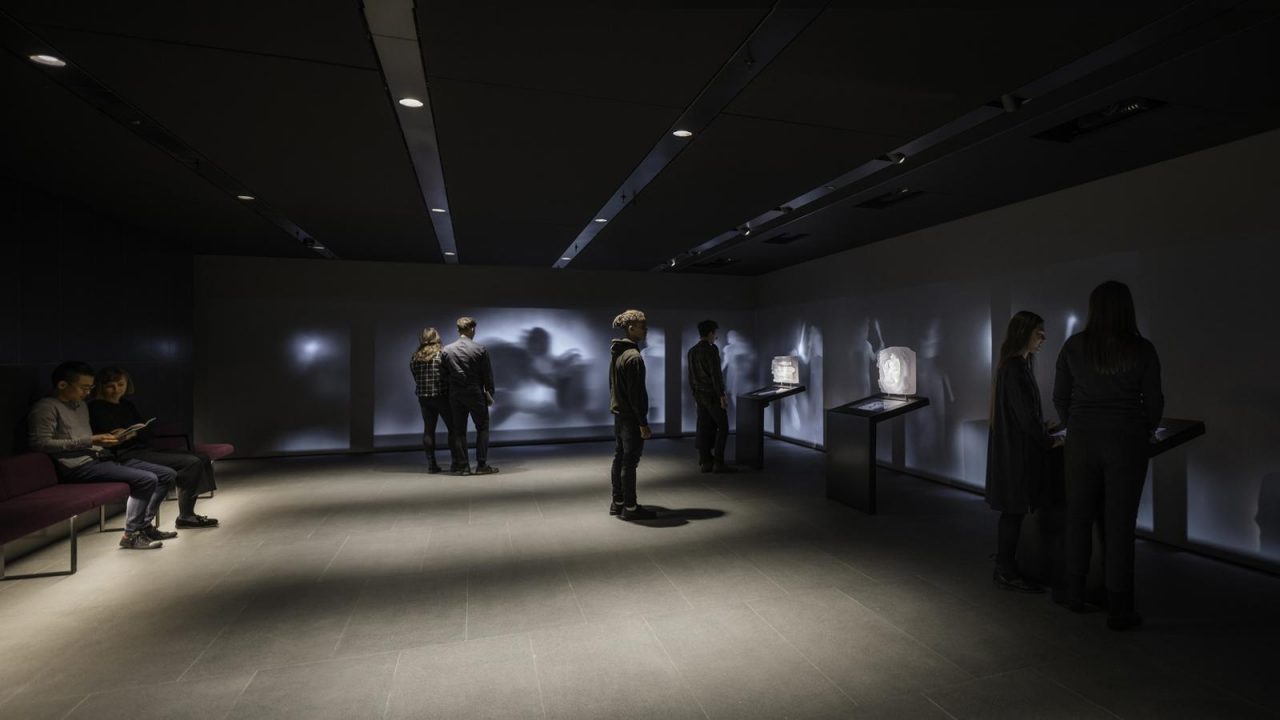 A ghostly temple, made of light and haze
Finally, visitors make their way to the bottom level and enter a large, darkened room. Walls of structural light rise over the foundation remnants of the temple. "Haze" (a glycol/water, theatrical fog) never-before used in a permanent installation, gives light beams their physicality. The light is projected to a series of mirrors and refining apertures to increase the density and intensity of the beam. The temple altar consists of five layers of water-jet-cut steel, cantilevered so that each silhouette is illuminated. Music, chanting, sounds of water, and fire create an encounter with the past as one of mystery and discovery, mirroring the cult itself, which remains an enigma to this day.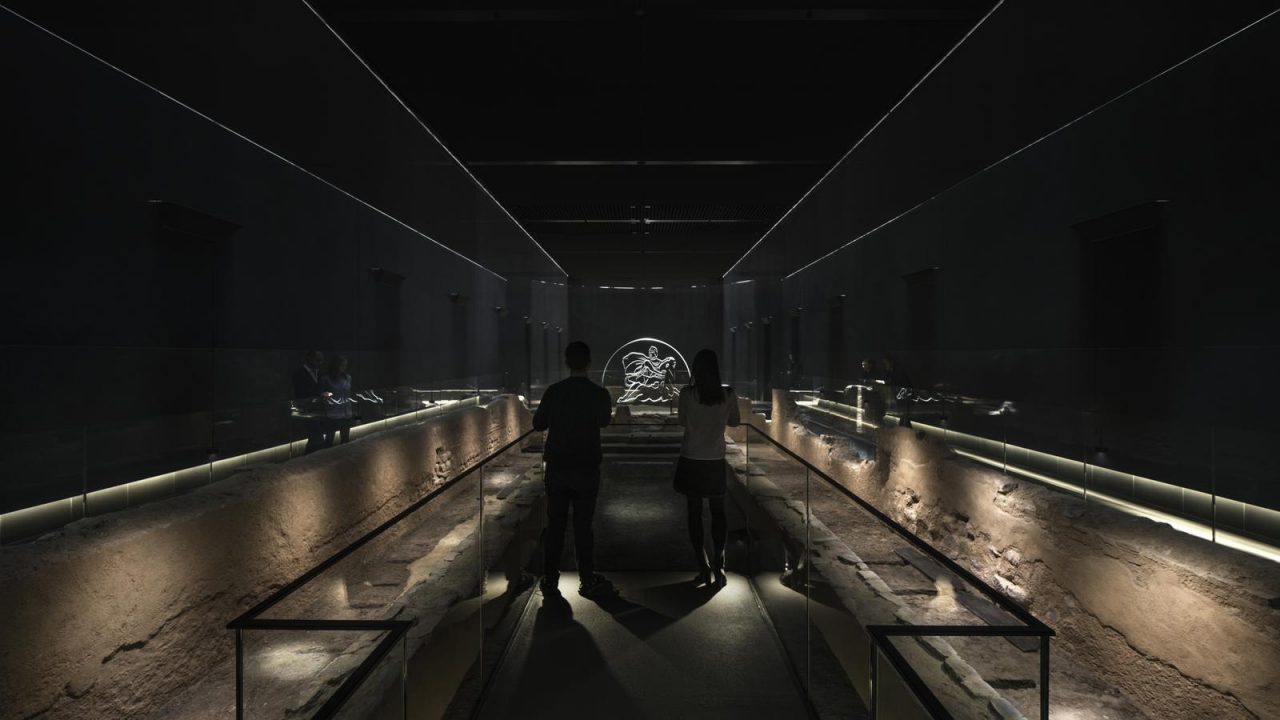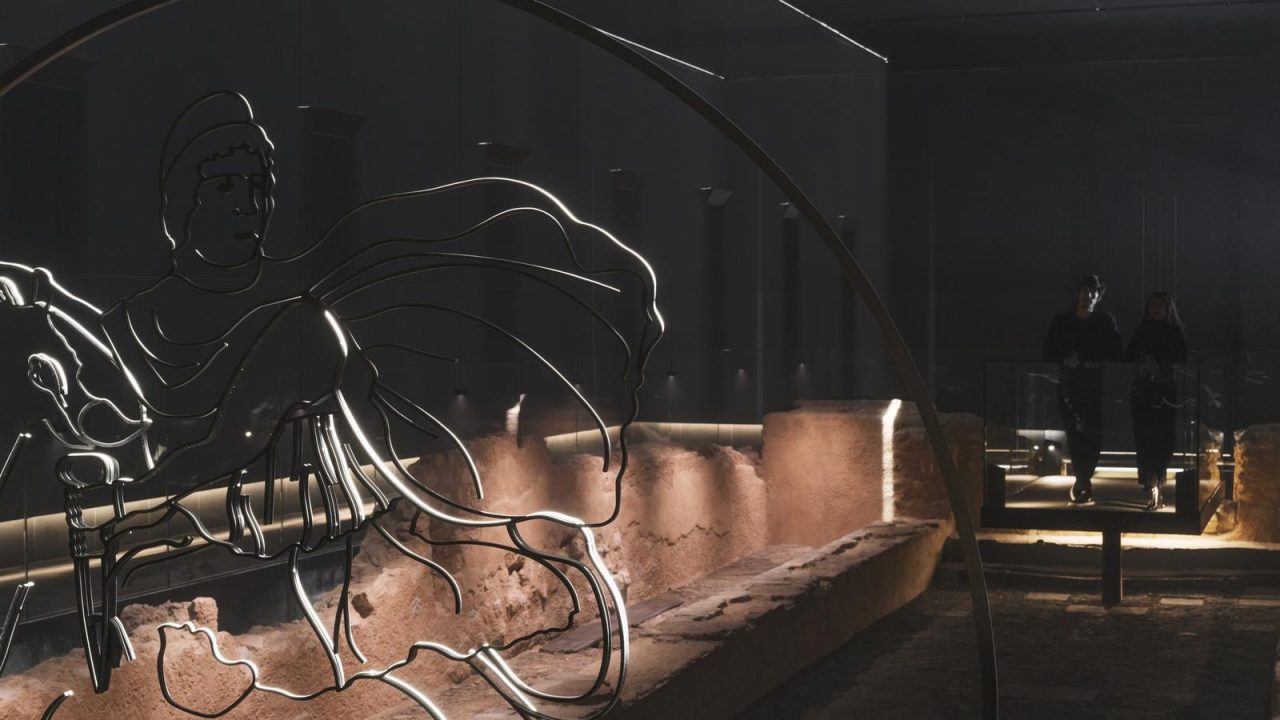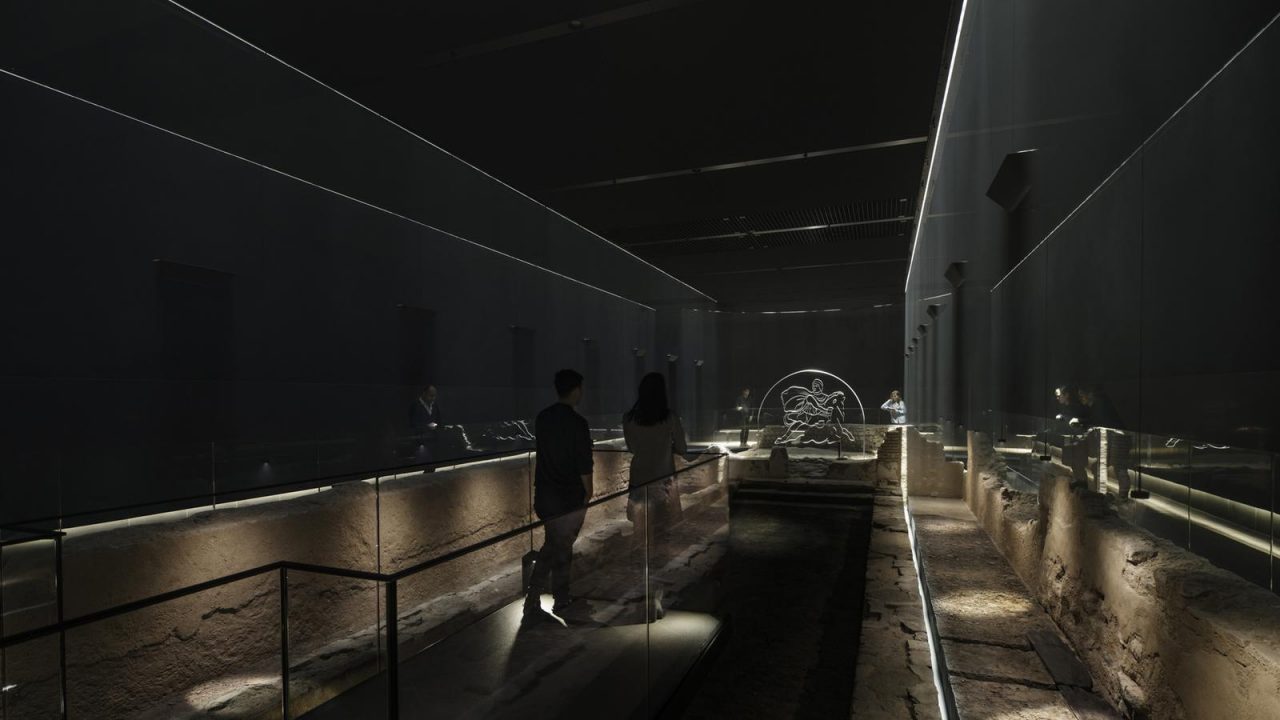 Since opening in late November, the relatively small space has had over 50,000 visits and has enjoyed extremely positive feedback and reviews. The unique reconstruction makes a major contribution to the City of London.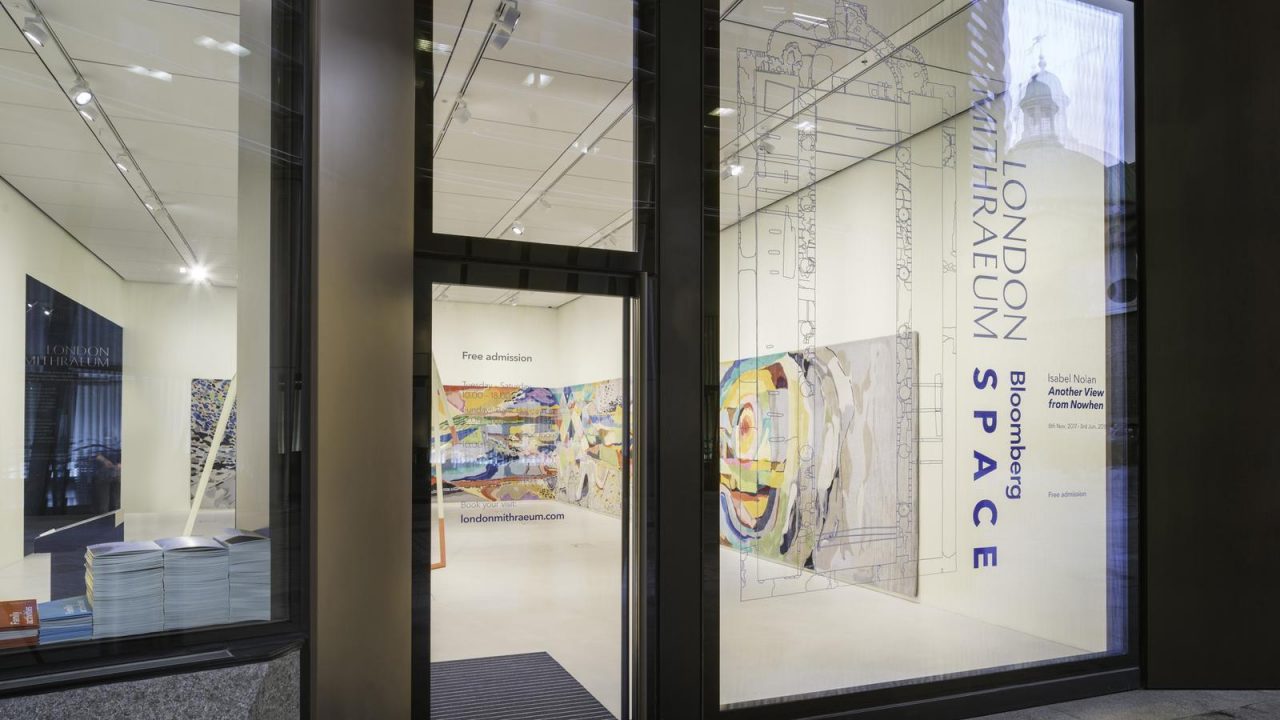 Credits
Lead Designer, London Mithraeum: Local Projects
Consulting Curator: Nancy Rosen, Nancy Rosen Inc.
Archaeological Consultant: MOLA (Museum of London Archaeology)
Exhibition Architect, London Mithraeum: Studio Joseph
Artist Consultant, London Mithraeum: Matthew Schreiber
Stone Masonry: PAYE Conservation
Local Authority advice: Kathryn Stubbs, Department of the Built Environment, City of London
Inaugural Commissioned Artist, Bloomberg SPACE, Isabel Nolan
Project Architect, Foster + Partners
Client and Commissioner, Bloomberg