Great Southern Land
National Museum of Australia
A gallery celebrating Australia's unique landscape and peoples and asking the big questions about the environmental challenges we face.
Overview
Great Southern Land is the National Museum of Australia's most significant gallery redevelopment since opening in 2001. It features more than 2,300 unique objects and interactive digital experiences, many of which have never been displayed before. 
The exhibit tells the story of Australia's unique landscape and its people, from deep time to now, and into the deep future. The exhibit, built in collaboration with artists, scientists, and Indigenous communities, creates an immersive experience for visitors through dramatic scale and interconnected themes.
Our approach showed the overlapping themes of climate change, the rich biodiversity of Australia, and Australians' deep connection to Country. Because of the National Museum of Australia's unusual and dramatic architecture, with walls that are either slanted or curved, our exhibit had to be completely freestanding. We used this to our advantage, creating islands of experience with sightlines that naturally flow from one exhibit to the next.
Partners
ARM Architects, Art Processors, Lightwell, Matt Chun, Alison Page
Services
Concept Design, Exhibition Design, Design Development, Documentation
"The multimillion dollar environmental exhibit captures the stories of Indigenous people, 
as well as events that have been etched into Australia's collective memory."
- ABC NEWS
The Details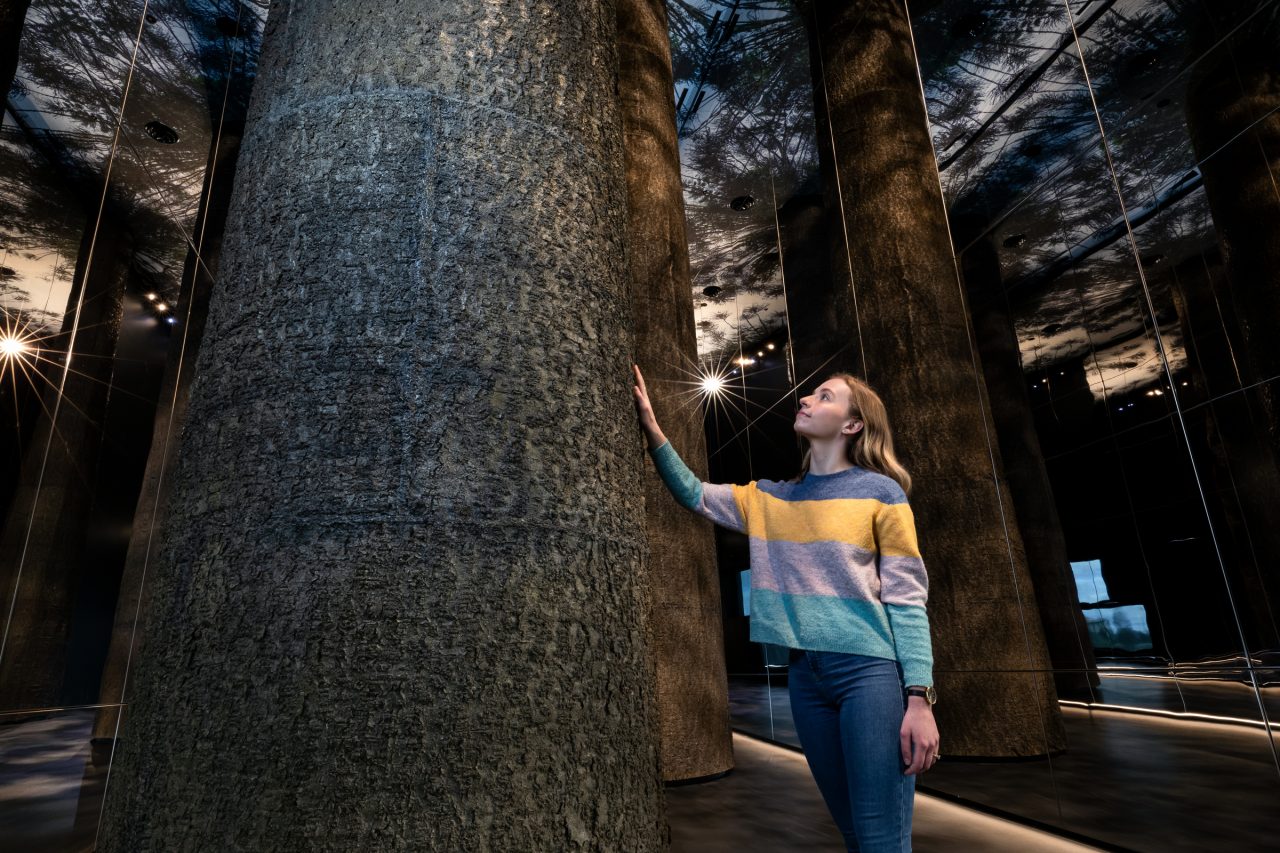 Infinite Bunya Forest
The exhibition begins as visitors enter an immersive forest of towering bunya trees. Mirrors on either side of the space create an infinity effect. Planned enhancements will allow visitors see themselves walking among these ancient, giant trees, touch the timbers, and feel vibrations emanating from within.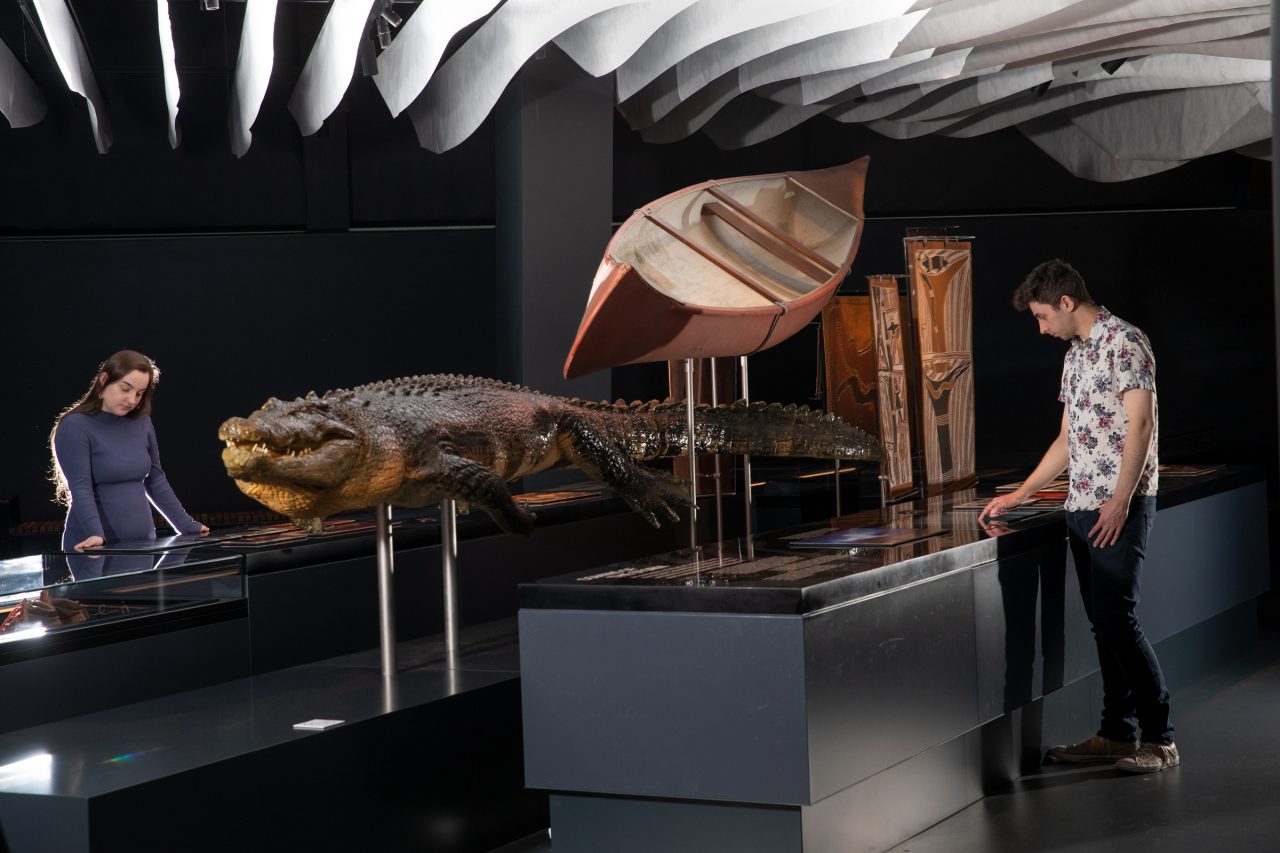 A Crocodile Attack Changes A Philosopher Forever
We know that stories about climate change can be frightening. We wanted visitors to leave feeling inspired and compelled to action, not paralyzed. So we looked for opportunities to tell stories of nature from a human vantage point. For example, A huge 4.5-meter taxidermy saltwater crocodile is displayed alongside the fiberglass canoe in which renowned Australian environmental philosopher Val Plumwood was attacked by a saltwater crocodile in 1985, forever changing her perspective on humanity's place in the natural world. By creating a closer connection between human objects and nature, we made it possible to experience the impact of our interactions with the natural world on a visceral level.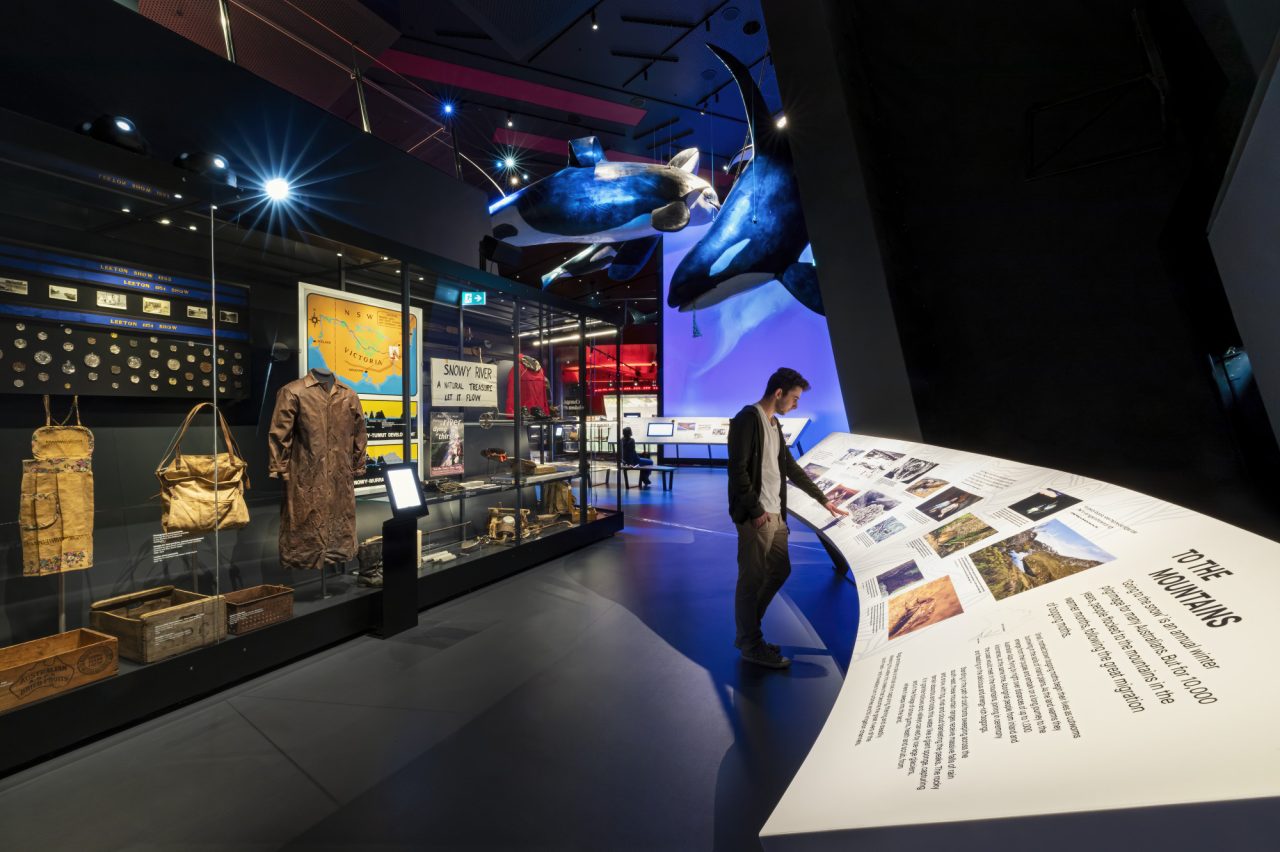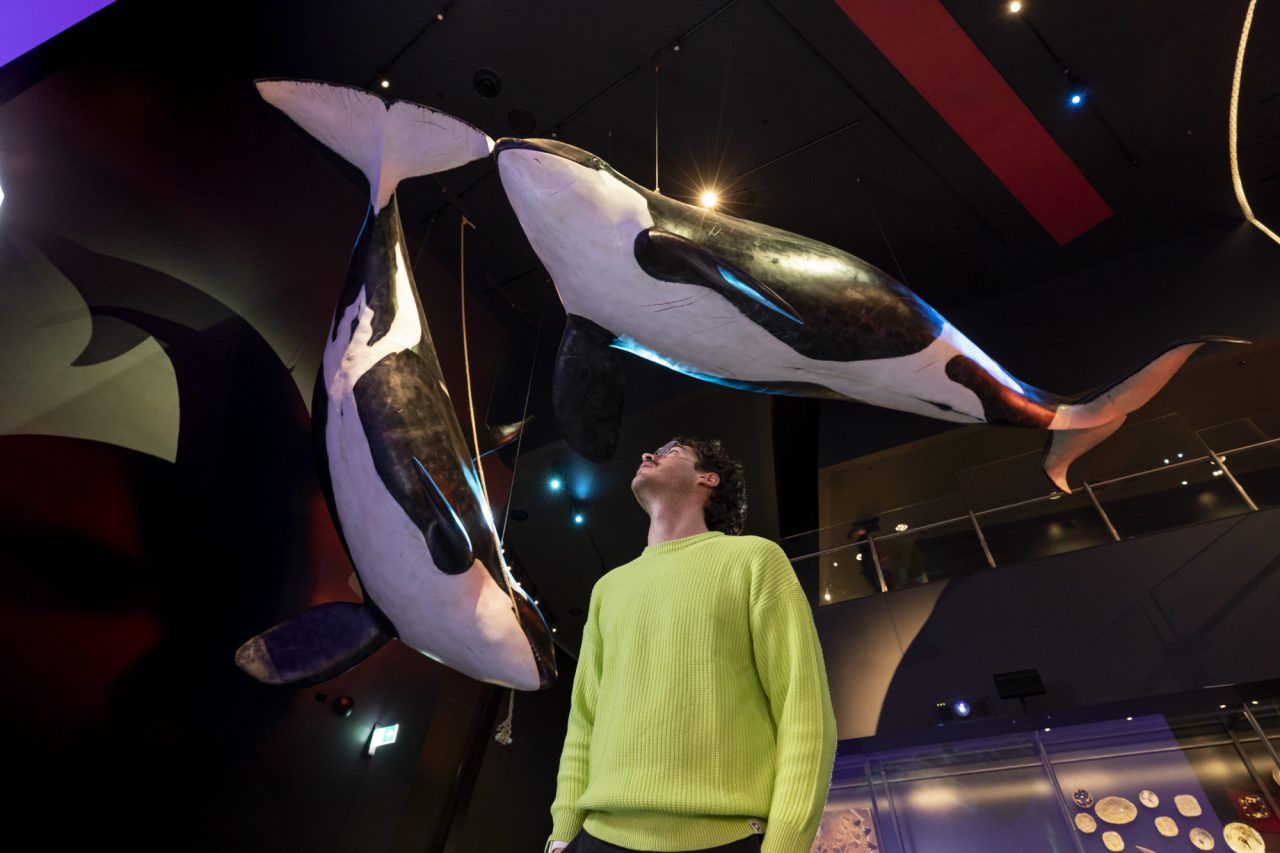 Fearsome Hunters and Human Helpers
The Connection gallery revels in the country's seasonal rhythms and our connection to those rhythms and natural systems. Three life-sized models of orcas hang dramatically from the ceiling, backgrounded by beautiful ambient footage of real humpbacks. The exhibit shares the story of the remarkable predators who helped whalers hunt Humpback whales off the coast of Eden until the 1930s.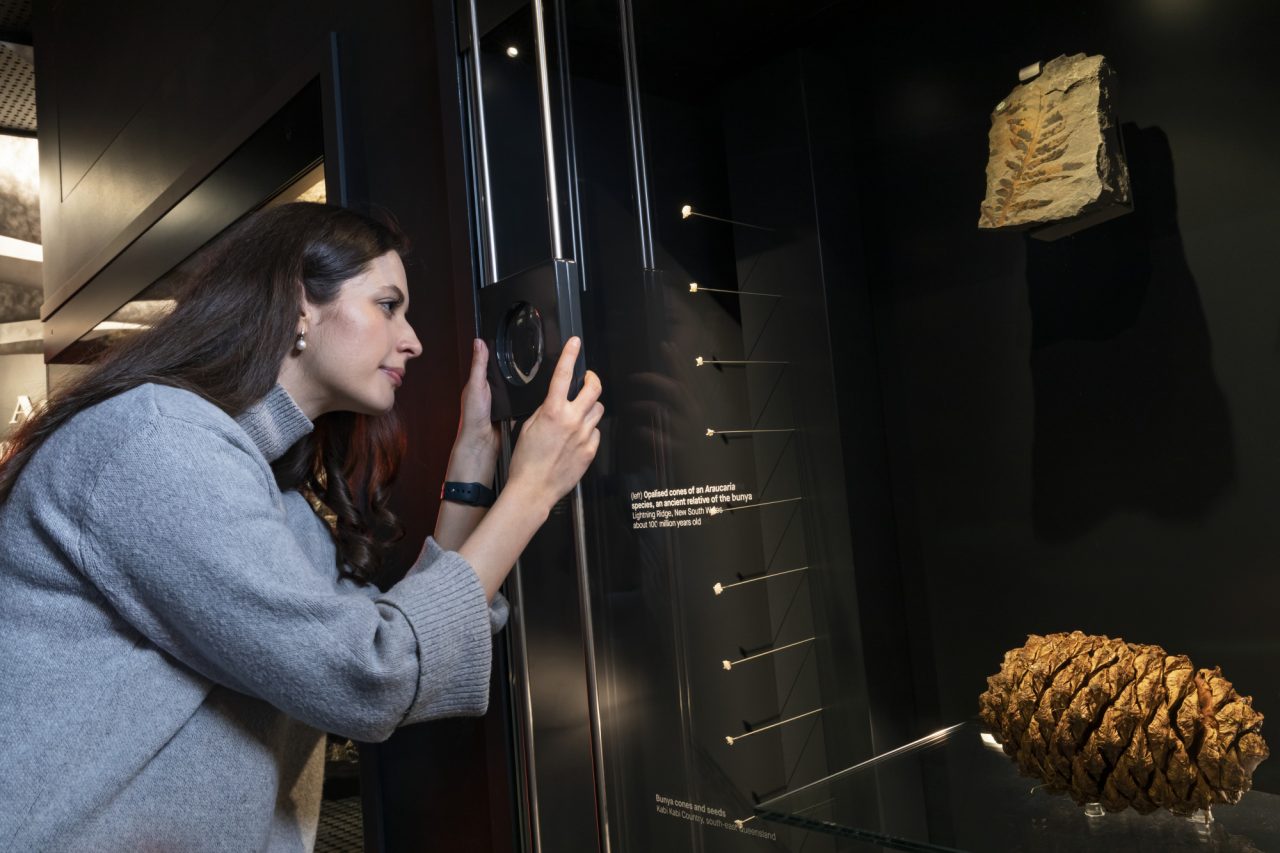 Exploring Australia's Rich Biodiversity
Life, the third gallery in the exhibition, explores Australia's unique biodiversity. The gallery shares a wide range of environments Australians call home, from the red centre to the reef. Visitors can scale a giant red spiral staircase, from which they overlook the Life exhibit situated underneath - the beating heart of the exhibition.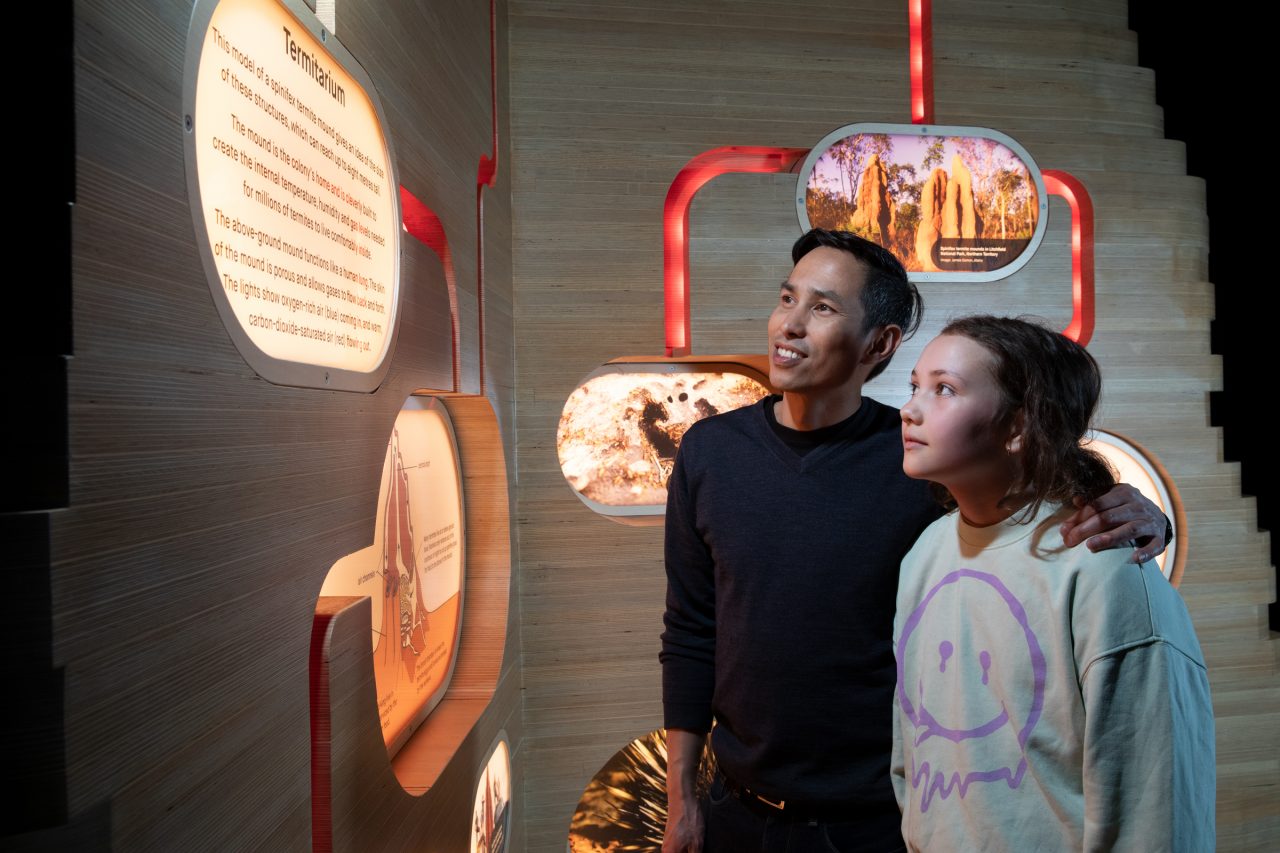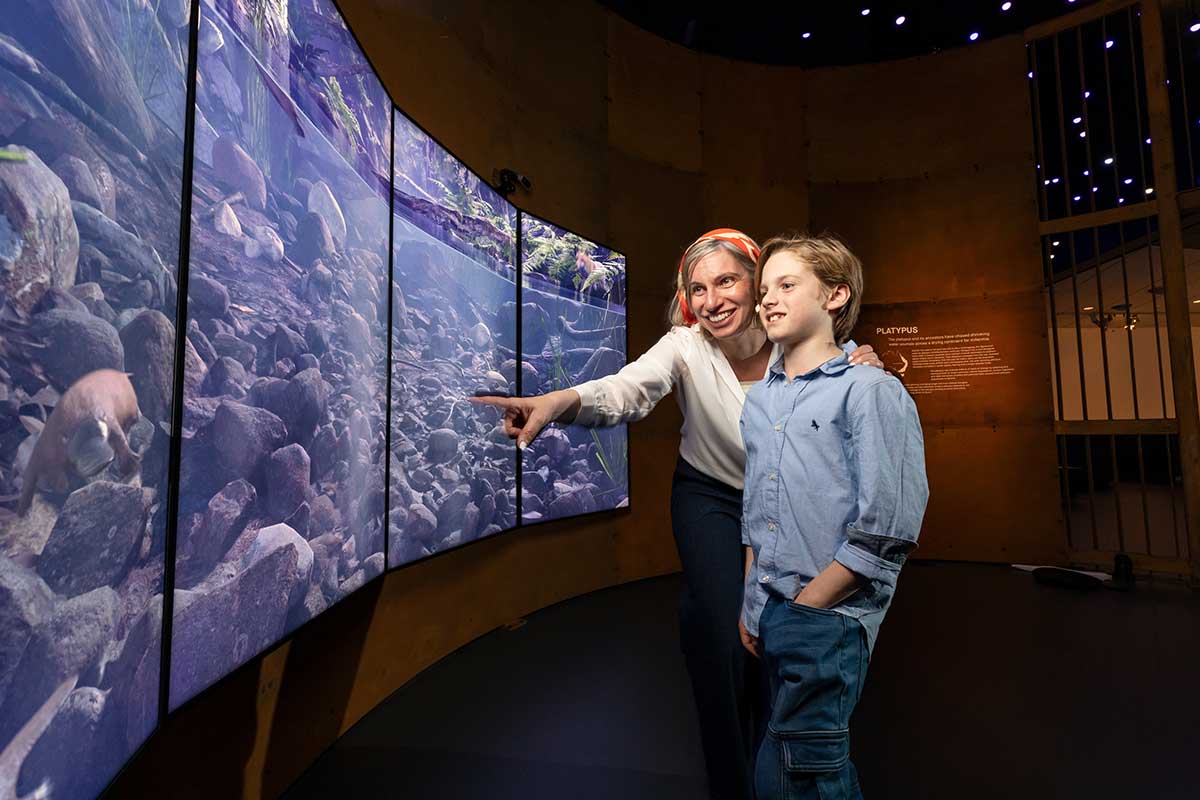 Face-to-Face With Extraordinary Adaptations
Featured animals include termites, a species that flourished as parts of Australia's climate became more arid as the continent shifted northwards, and an interactive Platypus exhibit where visitors discover how this unique animal adapted over millions of years.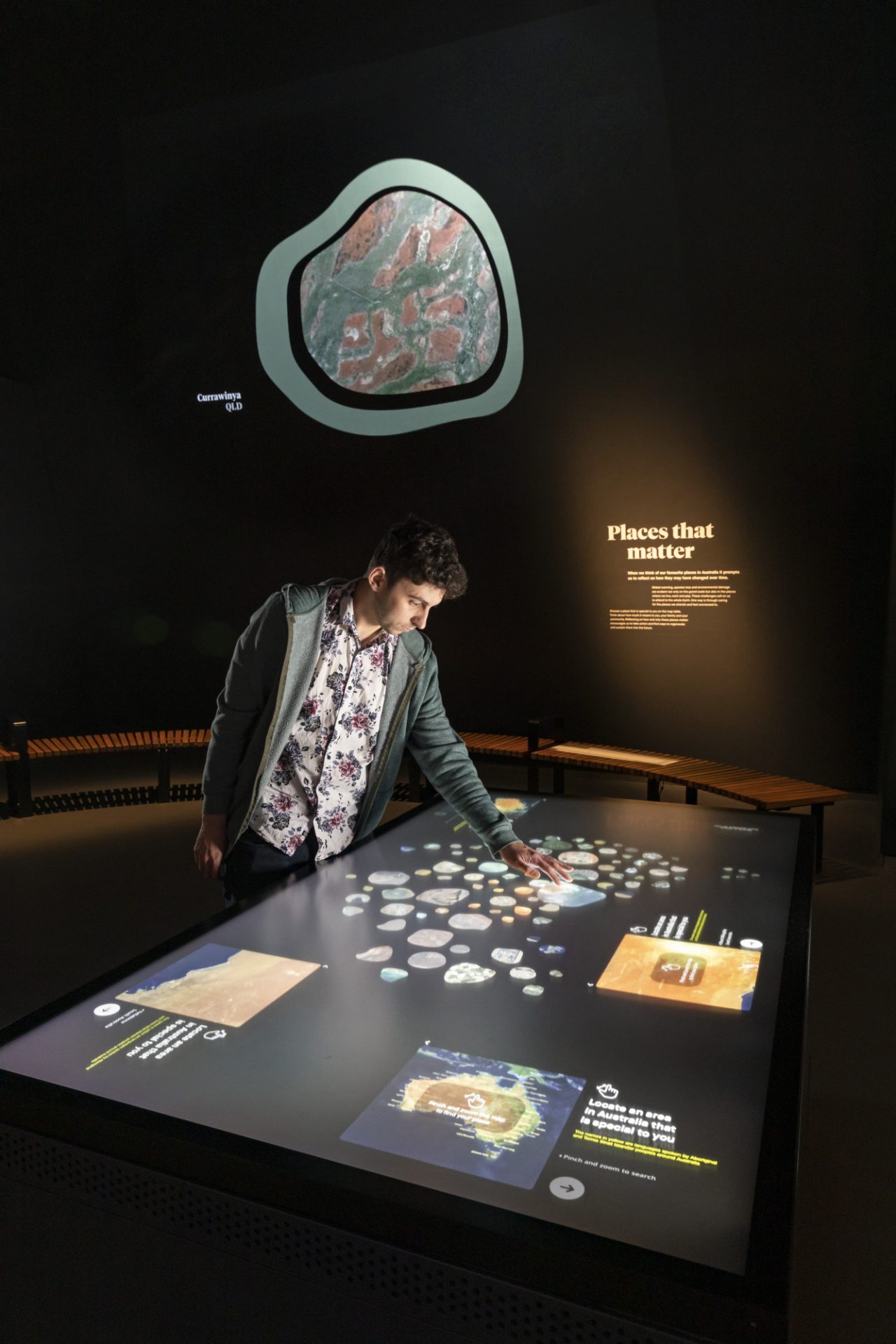 Change and Adaptation
The final Change gallery shows how Australia has transformed over time, and what that can teach us as we face rapid environmental change. At the concluding interactive, visitors explore the places that matter to them on an interactive map of Australia, then see their special place projected on the gallery wall.