Big Button
Garment District Alliance
Our team reimagined the iconic Needle Threading a Button sculpture that rested atop the Garment District Alliance's information booth for decades. We created a new sculpture, Big Button, a colorful, freestanding artwork that playfully reflects the creativity, history, and vitality of the district.
Overview
The Garment District Alliance, a not-for-profit corporation established in 1993 to improve the quality of life and economic vitality of Manhattan's Garment District, asked us to consider the future of the district's beloved landmark, an oversize sculpture known as the Big Button. More than 20 years old and resting on a 70's-era information kiosk that was on the verge of collapse, the original sculpture was in danger of disappearing.
We decided to honor the original design with a more dynamic approach that removed the sculpture's static relationship with the outdated kiosk.
Image Credit: Alexandre Ayer / @DiversityPics
Services
Concept Design, Design Development
"A clever redesign saved NYC's iconic Big Button sculpture from collapse."
Nate Berg, FAST COMPANY
The Details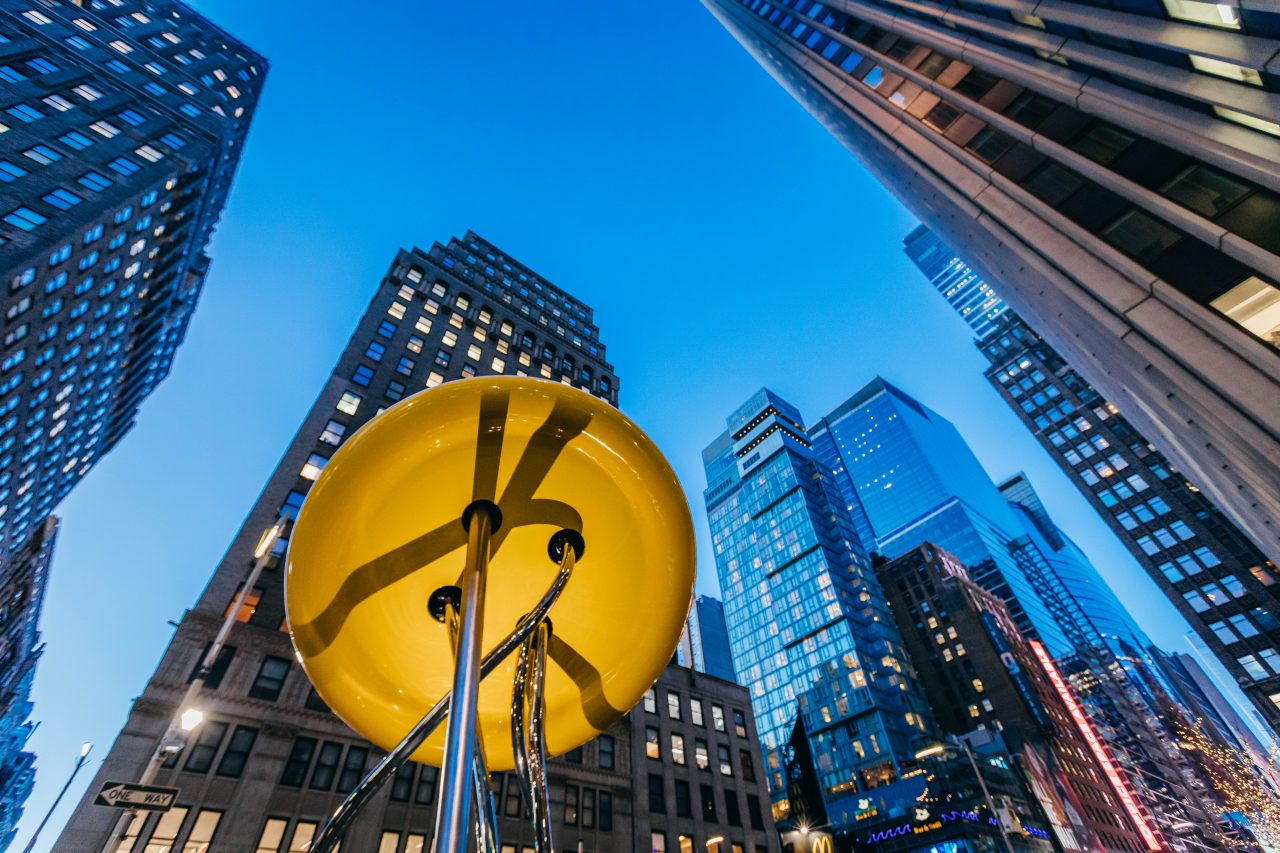 A Colorful Homage
Our approach creates the illusion of the overscaled button upheld by a single stainless-steel thread that supports a 32-foot stainless-steel needle, and a button that has been recast and changed from a dark black to a bright yellow. The color change is an homage to the color scheme of the early 1900s transit system that carried many Garment District workers from their homes in Brooklyn and Queens. It also evokes the iconic yellow taxi cabs that reflect the hustle and bustle of city streets, pops against the gray, monochromatic surroundings, and stands out on the dreariest of days.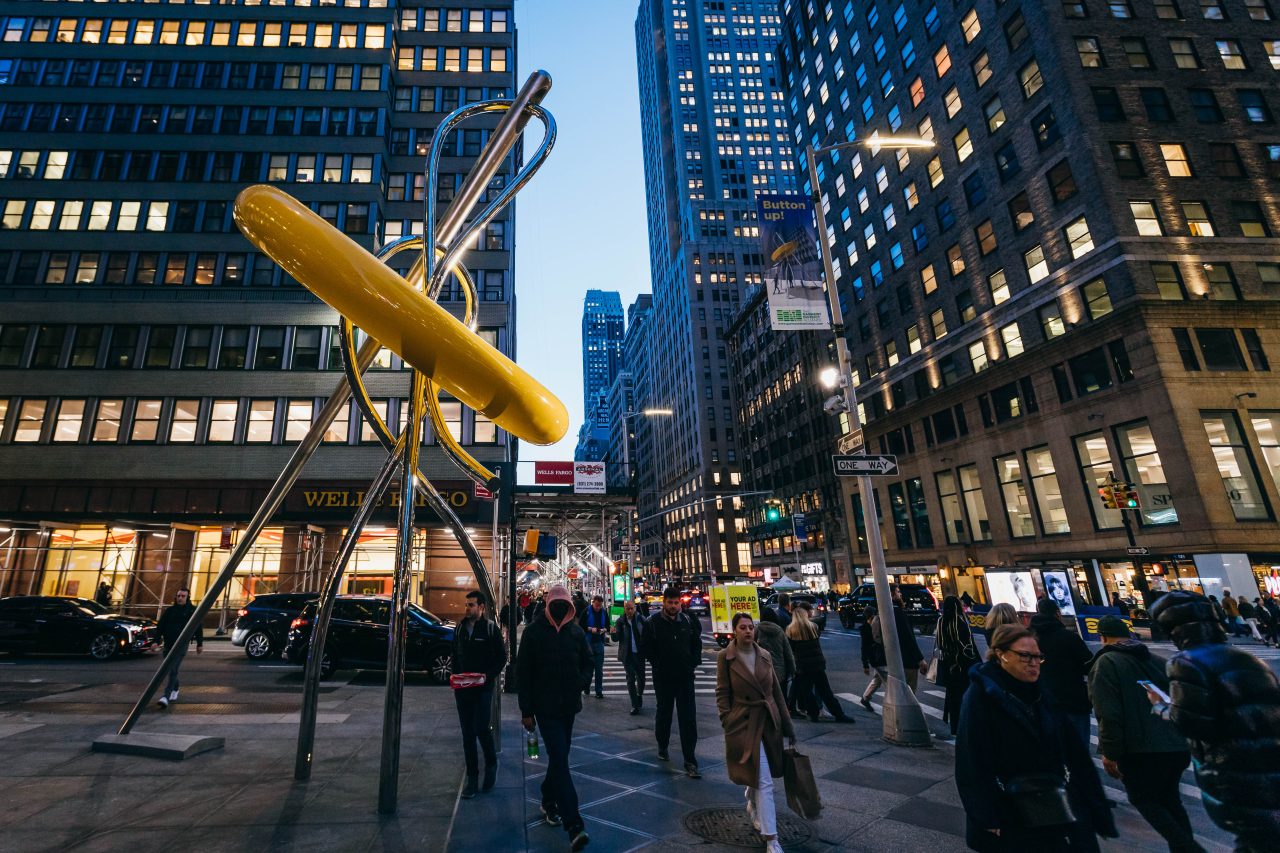 Placemaking for a Million-Pedestrian Audience
The new sculpture creates a dynamic experience for visitors, while improving sight lines and enhancing pedestrian flow for the roughly one million pedestrians who pass the corner of Seventh Avenue and 39th Street every day.
"More striking than its predecessor,
a beautiful new piece of public art work holds claim over midtown."
Anna Rahmanan, TIME OUT